As an Asian American myself, it means a lot to me to see my culture and identity represented in the books that I read so you can imagine my excitement when some of my favorite bloggers banded together to create #YARC2019. 💖 One of my goals this year (and for life) is to read more diversely and champion books with Asian representation.
2019 is the year where we shower all the amazing and sometimes underrated Asian books and authors with complete love and adoration, and I couldn't be more excited to participate in this challenge reading challenge! 🎉
What is #YARC2019?
The Year of the Asian Reading Challenge, or YARC, is hosted by Shealea from Shut Up, Shealea, Lily from Sprinkles of Dreams, CW from The Quiet Pond, and Vicky from Vicky Who Reads. Ultimately, the goal is to read as many books written by Asian authors throughout 2019. You can find more information about the challenge by visiting the introductory post on each host's blog.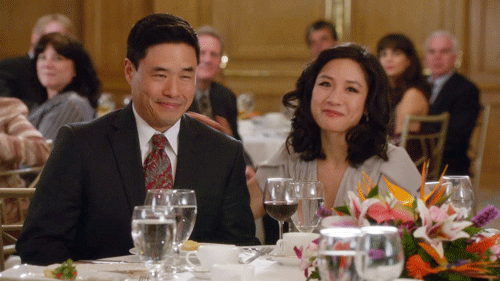 To make the challenge even more fun, there are different levels you can try to reach by reading a certain number of books, and the hosts will also be creating link-ups and giveaways each month. 🌟 Follow the official Twitter account to stay up to date on monthly prompts and see everyone else who is participating in the challenge.
Tiffany's Goal
In an ideal world, I would want to reach the Bengali Tiger level by reading 50+ books, especially since I was born in the year of the Tiger. 🐯 However, since my Goodreads goal is 50 books total and I want to be realistic, my personal goal for this challenge is to read 21 to 30 books. In other words, I want to reach level Malayan Tapir…LOOK AT HOW CUTE IT IS!!
I've already mentioned some of the books I'm hoping to read this year in my Most Highly Asian Fantasy Releases for 2019 post, but here are more books I'm hoping to read throughout this challenge. If you have any recommendations for me, please let me know so I can add them to my TBR! I genuinely want to make sure that these amazing authors get the support they deserve. AGHHH AREN'T THEY BEAUTIFUL?! 😭❤
Post Updates
If you want to stay updated on my progress for this challenge, you can add me on Goodreads where I will be updating my YARC2019 shelf. I'll also be updating my progress as well as any other relevant information on Twitter:
However, this section of my post will serve as a master list for any relevant blog posts I write related to this challenge, and at the end of the year, I'll also hopefully write a full wrap-up highlighting the books I read and my overall experience.
Will you be participating in #YARC2019? What are some books you're excited to read? Let me know in the comments! 💕