Marie Lu's Legend trilogy was one of my absolute favorite reads when I was younger! I absolutely loved the worldbuilding and enticing plot, so I was super excited when A from Avid Reader Diary reached out to me for a buddy read earlier this year. 💞
Together, we'll be doing a Q&A review. We've asked each other's questions about the book, and we'll be answering them on our respective blogs. Check out my answers below, and be sure to head over to A's blog to read her answers to my questions!
WARCROSS (Warcross #1) by Marie Lu
PUBLISHED BY G. P. Putnam's Sons (Penguin Random House) on September 12th, 2017
GENRES: Science Fiction
PAGES: 366
ADD TO GOODREADS // BOOK DEPOSITORY
For the millions who log in every day, Warcross isn't just a game—it's a way of life. The obsession started ten years ago and its fan base now spans the globe, some eager to escape from reality and others hoping to make a profit. Struggling to make ends meet, teenage hacker Emika Chen works as a bounty hunter, tracking down players who bet on the game illegally. But the bounty hunting world is a competitive one, and survival has not been easy. Needing to make some quick cash, Emika takes a risk and hacks into the opening game of the international Warcross Championships—only to accidentally glitch herself into the action and become an overnight sensation.
Convinced she's going to be arrested, Emika is shocked when instead she gets a call from the game's creator, the elusive young billionaire Hideo Tanaka, with an irresistible offer. He needs a spy on the inside of this year's tournament in order to uncover a security problem . . . and he wants Emika for the job. With no time to lose, Emika's whisked off to Tokyo and thrust into a world of fame and fortune that she's only dreamed of. But soon her investigation uncovers a sinister plot, with major consequences for the entire Warcross empire.
What were your expectations of Warcross before reading it? Were they met?
I don't think I had overly high or low expectations going into this book. I really loved Marie Lu's Legend trilogy, and I thought The Young Elites was also enticing although not as captivating as the Legend series. 🌟 I kept my expectations neutral because I'm also not the biggest fan of Science-Fiction books so I didn't think I'd fall in love with the world, but I still wanted to give the book a fair chance. Oh, and I also didn't really like the cover of the book #sorrynotsorry
What are your overall thoughts on the plot, world, and the characters?
The worldbuilding was phenomenal!! I wish Warcross was a game I could play in real life, and it reminded me of Sword Art Online meets League of Legends. 🎮 I love how the world Marie Lu created was so familiar but the technology was far more advanced. It was extremely different from the science fiction genre I expected, but every piece of the world from the dark web to the virtual reality was well-crafted and intricate, making everything all the more believable.
Emika Chen as a main character was easy to love. 💖 I loved learning about her past and family history, but also, it was just so fun to read from the POV of a character who was so knowledgeable about coding and hacking in this world. In contrast, Hideo Tanaka was the international dreamboat that Etienne from Anna and the French Kiss should have been and every Asian mother would want you to date. He's a young Japanese CEO with a British accent, and he does the super cute thing where he rolls his dress shirt sleeves to his elbows. 👀
Some readers say this is a book full of plot twists. But some say it's predictable. Which side are you?
There definitely are plot twists sprinkled throughout the story. However, I don't think anything happens that is widely unexpected. Everything is developed enough where I had an idea because there was enough foreshadowing earlier on in the novel. I think the final plot twist in the book was meant to serve as an unexpected shock, but personally, I saw it coming based on everything else that had already happened. 🤷‍♀️
"Every locked door has a key. Every problem has a solution."
If you were to change anything in this book that you didn't like, what would it be?
As much as I love our two main characters individually, I didn't love the romance entirely because it did feel a bit forced. Tanaka was a very kind character, but their relationship could have existed perfectly as friendship and the plot wouldn't have differed. I didn't hate it, but it did feel like it existed simply to add more drama, making it feel less genuine.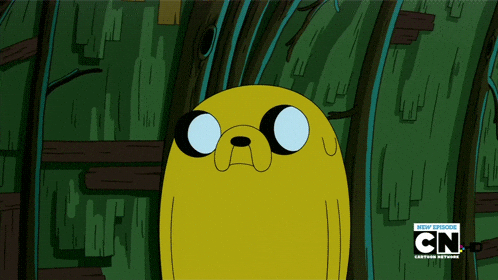 How do you think Warcross relates to real life?
Even though Warcross focused a lot on uncovering hidden secrets within a video game, Emika's character and growth throughout the story taught me a lot about understanding others' circumstances and viewing things in the larger picture. 💫
"You have to learn to look at the whole of something, not just the parts."
All in all, I think this book was a fantastic read, and I would definitely recommend picking up! I'm so glad that I finally gave it a go, and I can't wait to continue the journey with Emika in Wildcard.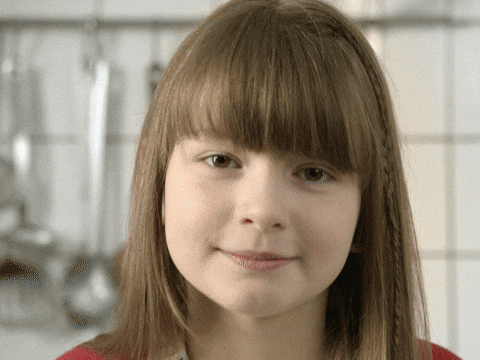 Have you read Warcross? What were your thoughts? Let me know in the comments! 💕