It's time to throwback to all your childhood (or current) favorite songs and tie them to even more amazing books. 🎶 Shout out to all my fellow Swifties—this book tag is for you! This Wonderstruck Book Tag, or should I say Taylor Swift book tag, was created by the lovely Olivia from Purely Olivia. Thank you Olivia for tagging me!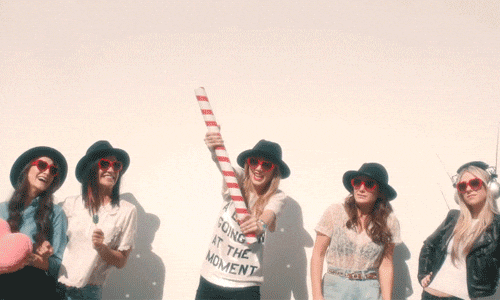 Rules
Link back to the creator
Answer as many or as few of the questions as you'd like.
Feel free to use any of the graphics in this post.
Tag however many people you'd like at the end!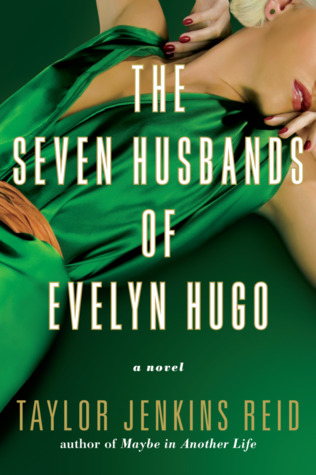 The Seven Husbands of Evelyn Hugo by Taylor Jenkins Reid. I had such high expectations going into this book because everyone I knew that had read it absolutely LOVED it. 💚 It's safe to say that this book broke my heart, but I am completely ok with that. If you haven't read Evelyn Hugo, you definitely need to make it a priority. My friend, Fadwa, explained that the best way to read it is going in knowing nothing which I also agree made the experience more enticing and perfect.
You Asked For Perfect by Laura Silverman. Guess who's stressed about school?? If you guessed Ariel Stone, the MC from You Asked For Perfect, you are absolutely correct! If you guessed me, you are also correct! ✏ This book was too relatable for words, and as someone who is currently powering through university, it's a book that's constantly on my mind. Ariel was a protagonist I could intensely understand with his self-placed academic pressure and constant drive to succeed.
Geekerella by Ashley Poston. Have you ever watched the wonderful classic that is A Cinderella Story, starring Hillary Duff? or Another Cinderella Story, starring Selena Gomez and Drew Seeley? Geekerella is a book that I can absolutely picture as the next movie in the series. 🎬 It would be the perfect spin-off! Disney Channel needs to make this happen ASAP. It has all the classic points of the retelling, yet it remains entirely original and entertaining.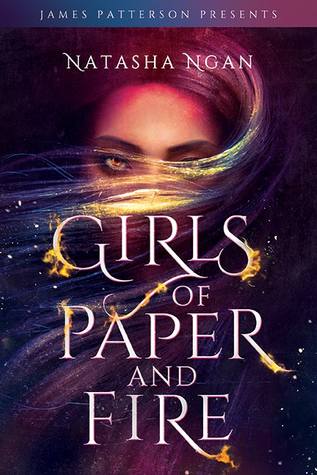 Girls of Paper and Fire by Natasha Ngan. If you looked up the word "mesmerizing" in the dictionary, you would see a picture of this book cover. The rainbow-tinted purple mixed with streaks of gold is absolutely stunning. ✨ I had fairly high expectations before reading this novel, especially because everyone I knew loved it. It's also a wonderfully crafted story with writing that is as majestic as its book cover so I would highly recommend picking this book up!
Vampire Academy by Richelle Mead. I am still salty™ about the Vampire Academy movie because it honestly had the potential to be as successful as Divergent or the City of Bones. This series was one of my favorites growing up, and I feel like it doesn't get enough love in the book community. Most of my friends who've read it don't love it as much as me either, but it led to the creation of one of my all-time favorite series: Bloodlines. 💘 It had amazing world-building that was intricately connected with our own, and Rose Hathaway is one of the most inspiring, badass female heroines I ever read.
The Lightning Thief by Rick Riordan. If you read my blog, you've probably have heard me go on and on about how much I love the Percy Jackson series. ⚡ I recently reread PJO and HOO via audiobook, and it was such a throwback to my middle school days. I think what makes this series so special is that I read each book as they were released, and despite the fact that I'm much older now, the humor and originality of the characters mixed with the classic Greek mythology make the series timeless.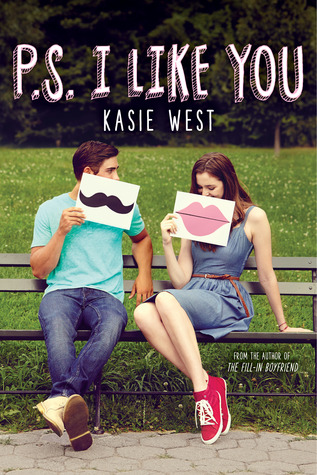 P.S. I Like You by Kasie West. Some days you just have an intense need to read a fluffy, light contemporary that is purely feel-good and warms your heart. P.S. I Like You was the perfect book for me at the time, and the fun enemies-to-lovers romance mixed with the endearing predictability made the story so much fun to follow. 💞 I loved the audiobook, and I ended up finishing the story in one night. If you're looking for a book to lift your spirits, this is the one to read!
Pride and Prejudice by Jane Austen. Am I basic™? Yes, definitely. I don't really read many classics though I am trying to make a bigger effort towards incorporating them into my current repertoire. 🕊Pride and Prejudice was a book I couldn't help but enjoy reading. I also really loved the 2005 movie starring Kiera Knightley. I love the historical atmosphere and setting in the movie, so whenever I read the book, I can picture the movie playing in my head. It's not a book without faults, but I can also understand the appeal and why it's popular.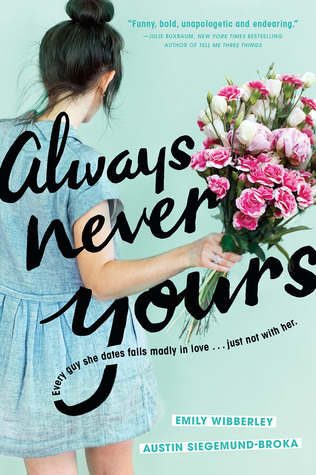 Always Never Yours by Emily Wibberley and Austin Siegemund-Broka. This was originally going to be my choice for the most gorgeous book cover, but I also knew I wanted to pick it for this prompt, too. 💐 Megan and Owen are one of my favorite contemporary couples, and I loved the progression of the relationship throughout the book. They start as friends but grow closer through romantic struggles, and I think it's a great example of a healthy, happy relationship.
To Kill a Kingdom by Alexandra Christo. I seriously almost finished the entire book in one sitting, but I decided to split it up into two days. This dark Little Mermaid retelling was written so beautifully and remained incredible enticing while still incorporating the classic components of the original fairy tale. 🌊 Lira was a protagonist I loved rooting for and watch grow, and Prince Elian was wonderfully heroic. This was easily one of my favorite reads for 2018, so if you haven't picked it up yet, go go go!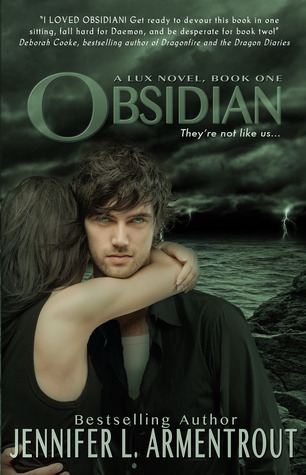 Obsidian by Jennifer L. Armentrout. I started off really enjoying this series. I thought the main lead (who is also a blogger) was lovable, and the main male lead was swoon-worthy. The plotline was pretty original, in my opinion, at the time, but as I continued with each book, I became more and more frustrated. The story became increasingly far-fetched, and I found myself liking everything about the series less and less. 🙁
Tagging my lovely friends 🌺:
What are your favorite Taylor Swift songs? Let me know in the comments!