Even though we're only in the second month of 2019, You Asked For Perfect has already made my list of favorite books of the year. I honestly don't think this review could've come at a better timing for me too because I recently just finished what I anticipate to have been the hardest academic week of my semester. I had multiple exams and essays due, and I was constantly studying during my free time. You Asked For Perfect follows Ariel Stone, a high school senior who constantly pushes himself to be the best, all-around college applicant. ✏ Throughout the story, we follow his growth, understanding, and eventually acceptance of his success and capabilities.
YOU ASKED FOR PERFECT by Laura Silverman
PUBLISHED BY Sourcebooks Fire on March 5th, 2019
GENRES: Contemporary
PAGES: 288
ADD TO GOODREADS // BOOK DEPOSITORY
Senior Ariel Stone is the perfect college applicant: first chair violin, dedicated community volunteer, and expected valedictorian. He works hard – really hard – to make his life look effortless. A failed Calculus quiz is not part of that plan. Not when he's number one. Not when his peers can smell weakness like a freshman's body spray.
Figuring a few all-nighters will preserve his class rank, Ariel throws himself into studying. His friends will understand if he skips a few plans, and he can sleep when he graduates. Except Ariel's grade continues to slide. Reluctantly, he gets a tutor. Amir and Ariel have never gotten along, but Amir excels in Calculus, and Ariel is out of options.
Ariel may not like Calc, but he might like Amir. Except adding a new relationship to his long list of commitments may just push him past his limit.
I honestly don't even know where to start with my review because this book is just too relatable for words. It sounds crazy to say, but I've never identified so much with a character—Ariel Stone is me. His thoughts, worries, and stress surrounding academics and grades constantly roar in my own mind, and his journey as a high school student applying for college felt like a throwback to my senior year. 💫 His development throughout the story is phenomenal, and I was consistently rooting for him throughout all his struggles.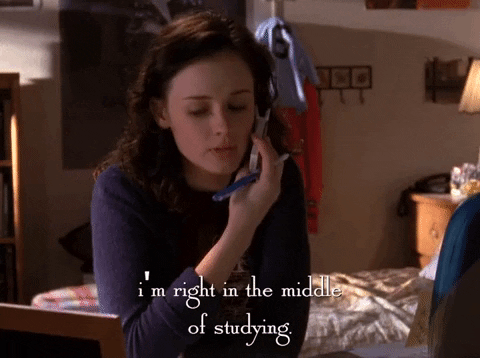 Even though I grew up in a fairly stereotypical Asian household, my mother was never a "tiger mom." She always stated that all my ambitions were my own which is why I connected so strongly with Ariel's academic-related anxieties and fear of failure. When you place so much weight on academics, you can't help but have a mental spiral of thoughts. "If I don't do well on this exam, I won't get an A in this class. If I don't get an A in this class, I won't have a 4.0 GPA. If I don't have a 4.0 GPA, I won't get into the best college. If I don't get into the best college, I can't get the best job then I'll be homeless(!!)" Granted, when we think this way, we know we're being overly dramatic. We know that five years down the line, we'll be okay, but in the moment, we can't help but freak out. 😱
I thought Laura Silverman did a wonderful job illustrating the internal thought processes that Ariel had surrounding his worries, and in a funny (and somewhat ironic) way, it was really calming to see the similarities it had with myself. Little things such as calculating what how many points you can afford to lose on a quiz to how a single assignment impacts your total grade and whether it affects your ability to end with an A in the class made the book all the more meaningful to me. 💯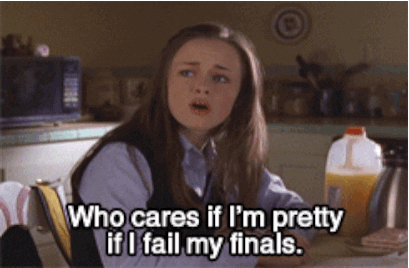 Not only that, this book is filled with amazing diversity and representation. Ariel is Jewish, and I loved how his faith was weaved into the story. From simple food descriptions (someone please introduce me to Matzo ball soup) to talking with the Rabbi, it was amazing to see the incorporation of religious culture and tradition into a character's everyday life. Ariel's love interest, Amir, is Arabian and Muslim, and he is soooo soft. I loved their interactions together, and their romance is filled with Harry Potter references. ⚡Ariel's family was also so wonderful, and I loved that they simply existed in this book.
Four years ago, I was preparing for the ACT and powering through my junior year of high school to present myself as the perfect college applicant. Fast forward 6 months, I would have finished researching the plethora of colleges and started writing my essays. 🎓 Like Ariel, I was Ivy Bound. I knew what I wanted and was determined to get it, but eventually, when the results are in and your choices are laid out in front of you, you have to ask yourself—what do I really want? If you would have told junior year Tiffany that she would get into an Ivy League school but say no, she would've thought you were crazy. **spoiler** I would've loved to see a continuation of Ariel's story where we follow his journey in choosing which college to attend. It would have given the story a final closure, but I can also understand why the author kept it open-ended.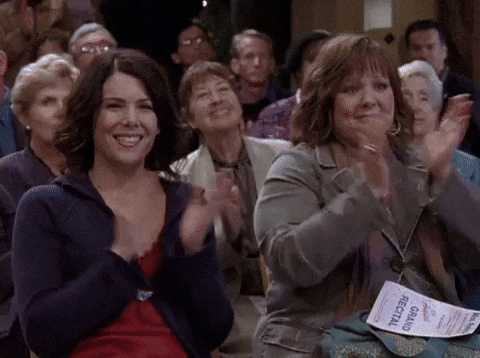 Overall, You Asked For Perfect was an incredibly soft yet relatable read. If you haven't added it to your TBR yet, you seriously need to add it right now. This is the book high school Tiffany would have needed so I'm glad that I'm finally reading it now. 🌟
Have you read You Asked For Perfect? What were your thoughts? Let me know in the comments! 💕