Who run the world? Girls! Happy International Women's Day, everyone. 🎉 In honor of this wonderful day and all the inspirational women in my life, I thought it'd be fitting to have today's post spotlight my favorite female characters in books. I could honestly go on and on forever about how much I love these characters (and many more), but here are my top picks!
Annabeth Chase
Percy Jackson & the Olympians by Rick Riordan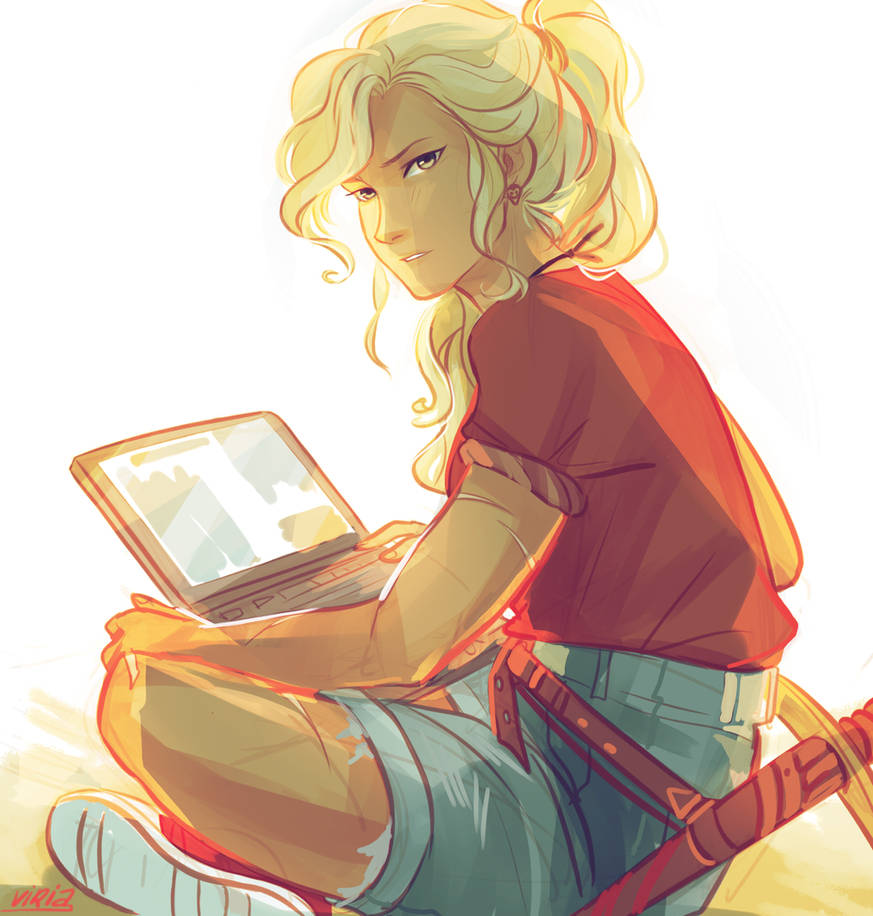 Annabeth freaking Chase. My QUEEN and the character that middle school Tiffany (and honestly current Tiffany) strives to be. Annabeth Chase is smart, resourceful, and brave. She never backed down in her fight for the good of mankind. 👑 She's a strong-willed, kind-hearted female protagonist that holds her own against her boyfriend, Percy Jackson, who's the title character. (Art by Viria)
Charlotte Branwell
The Infernal Devices by Cassandra Clare
I know that Tessa Gray is the main character of The Infernal Devices trilogy, but as much as I love her and relate to her love for books, my all-star award for this series definitely goes to the one-and-only Charlotte Branwell, Head of the London Institute. 💫 For me, she is the definition of a strong woman. She faced immense struggles and backlash as a woman leader, but she never backed down and continued to fight for what she believed to be right. She was only 23-years-old, yet she accomplished and prevailed through so much.
Emma Carstairs
The Dark Artifices by Cassandra Clare
If you looked up the word "badass" in the dictionary, I am 95% sure that a picture of Emma Carstairs will appear. 🗡 Like many of the other characters I love, Emma is strong, loyal, and brave. Her actions are always motivated to protect those she love. Despite going through some great hardships, she's able to look forward to protect the Blackthorn family and the greater Shadowhunter world.
Sydney Sage
Bloodlines by Richelle Mead
One of my all-time favorite characters, and the absolute definition of character development. ❤ I wrote about this in my Why I Love Reading post, but Sydney is probably the character I aspire to be the most now. She's incredibly knowledgeable and caring of others, yet she's ready to fight to protect her family and friends. Most importantly, she has such a strong moral compass to do what is right. She has grown an instrumental amount since her first appearance in the Vampire Academy series, and she's taught me a lot about staying strong despite body image pressures and breaking away from prejudiced thoughts developed in toxic environments.
Hermione Granger
Harry Potter by J.K. Rowling
Continuing with the trend of strong and smart female characters, Hermione is ASDFGHJKL amazing. ⚡ Even though she's sneered at because she's a muggle, she holds her head high and becomes one of the brightest wizards of her age. She even recognizes her privilege as a wizard and advocates for the voiceless aka the house elves.
Starr Carter
The Hate U Give by Angie Thomas
"What's the point of having a voice if you're gonna be silent in those moments you shouldn't be?"
I recently finished Angie Thomas's On The Come Up, and as much as I love Bri, it made me a little sentimental and miss Starr. 🌟 I was also watching the trailers for the THUG movie (I know I'm ashamed I haven't watched the actual movie yet either), but it made me think about how inspirational and amazing Starr is. As a character, she's taught me so much and made me more aware of my own privilege, and truthfully, her story is one of the most important ones out there.
Inej Ghafa
Six of Crows by Leigh Bardugo
Inej Ghafa AKA the Silent Assassin or the Wraith. I cannot wait to see her character get translated into the Netflix series. 💚 I loved how she was able to demonstrate cunningness and ruthlessness but also maintain a balance of calm and collectiveness. She's prime Slytherin.(Photo by Shalizeh7)
Megan Harper
Always Never Yours by Emily Wibberley and Austin Siegemund-Broka
Most of my favorite heroines are from fantasy novels, so I thought it'd be fun to throw in a few of my favorite contemporary stars too. 💐 Megan is one of my favorite contemporary protagonists because she goes through tremendous character development, and despite coming off as initially negative and down, she's actually a fluffy softie on the inside. She's not a cookie cutter main characters, but I think that's what makes her all the more alluring.
Lara Jean Song-Covey
To All the Boys I've Loved Before by Jenny Han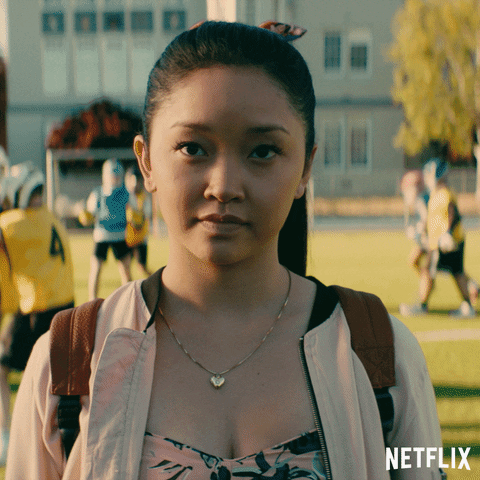 When I first read the To All the Boys I've Loved Before trilogy, I wasn't the biggest fan of it. However, after I reread the series, I fell in love with its aesthetics and story. 💖 I loved Lara Jean because she was one of the first Asian American protagonists that I could relate to within a story. It was amazing to see someone like me star in a fluffy contemporary, and I was even more excited when Lana Condor brought her character to life in the movie!
Who are your favorite female characters? Let me know in the comments! 💕