Truthfully, I originally planned to go my whole life without reading The Grishaverse Trilogy because I've heard how it was subpar compared to the Six of Crows duology. Even after King of Scars was announced, I still planned to read the book without having read Shadow & Bone (I planned to just read a spoiler-y review or the wikia.) But after everyone exclaimed that reading Nikolai's backstory in the OG series was a must, I considered giving it a try. 🌟 On top of that, Netflix announced a TV series adaptation of BOTH Shadow & Bone and Six of Crows so I knew what needed to be done.
I 🐯 had the fantastic opportunity to buddy read Shadow & Bone with two of my favorite people in the blogosphere, Fadwa from Word Wonders 🐺 and Lily from Sprinkles of Dreams 🐰. Fadwa already posted her review a while back, and she did a phenomenal job capturing most of my thoughts so definitely give hers a read too! Without further ado, here are my thoughts on Shadow & Bone.
SHADOW AND BONE (THE GRISHA TRILOGY #1) by Leigh Bardugo
PUBLISHED BY Henry Holt and Co (MacMillan) on June 5th, 2012
GENRES: Fantasy
PAGES: 352
ADD TO GOODREADS // BOOK DEPOSITORY
Surrounded by enemies, the once-great nation of Ravka has been torn in two by the Shadow Fold, a swath of near impenetrable darkness crawling with monsters who feast on human flesh. Now its fate may rest on the shoulders of one lonely refugee.
Alina Starkov has never been good at anything. But when her regiment is attacked on the Fold and her best friend is brutally injured, Alina reveals a dormant power that saves his life—a power that could be the key to setting her war-ravaged country free. Wrenched from everything she knows, Alina is whisked away to the royal court to be trained as a member of the Grisha, the magical elite led by the mysterious Darkling.
Yet nothing in this lavish world is what it seems. With darkness looming and an entire kingdom depending on her untamed power, Alina will have to confront the secrets of the Grisha . . . and the secrets of her heart.
First off, as much as I love Leigh Bardugo's writing and world-building, this book is definitely weaker in terms of development in comparison to her SoC duology. However, that just means Leigh Bardugo has improved immensely as a writer. I'm extremely picky about pacing within books, and I don't think the storyline was paced well. At times, it felt like there wasn't a coherent sense a time. ⏳ The first half of the book dragged on and on when it was primarily about Alina learning about her powers and training while being in mopey mood while the second half flew by. Maybe this was purposely done to demonstrate how time is a social construct in this world, but it just didn't work for me because it was hard to accept the fact that days could go by in mere sentences.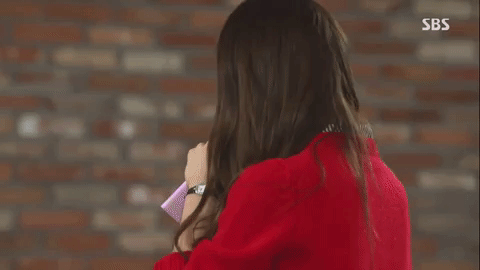 Additionally, the Ravka world-building could have used more development. Most of my understanding of the existing world came from the knowledge I gained through reading Six of Crows. While this world isn't as interconnected, I would have been more lost if I hadn't read SoC first. 🤷‍♀️ Certain aspects of the story are briefly explained but could have used more development. For example, the Fold is known to be a scary, shadowy danger ground inhabited by Volcra monsters, but I wanted more understanding of its existence.
"Thanks for being my best friend and making my life bearable. Oh, and sorry I fell in love with you for a while there."
Alina and Mal were very lovable characters. However, since I've been spoiled (Thanks, Twitter) I remained suspicious of Mal the entire time so I couldn't fully love him. I think if I went into this book knowing nothing, I would have wanted to protect him more and ship him with Alina even harder. 🤔 Although I had a pleasant time getting to know both characters, I did find them rather dull and not as special as they're probably meant to be. Their personalities felt pretty generic which made it more difficult to become invested in them as characters.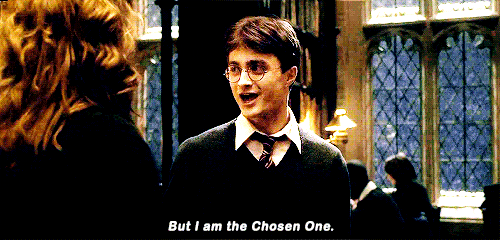 The Darkling's character was interesting because he's portrayed as the mysterious antihero. 🖤 He's also a character I've heard a lot about from other bloggers on Twitter (lmao the memes) but never had the pleasure of meeting until now. While he's not as cunning and interesting as Kaz Brekker (I know I'm sorry for more comparisons but I can't help it), he does hold his own within this book. His morally grey side brings a fascinating perspective to the story, and I loved seeing how he battled with his own ideology and feelings.
If I'm being honest, this book gave me many similar feels to the A Court of Thorns and Roses series by Sarah J Maas. 🌹 I saw a few parallels between Alina and Ferye, Mal and Tamlin, and The Darkling and Rhysand. Of course, I know they're entirely different characters, but during this first read, I felt that the vibe and overall mood were quite similar.
"I'm sorry it took me so long to see you, Alina. But I see you now."
I can definitely see how this book made such a lasting impact and grew to be so popular when it was first released in 2012, but since I'm reading it almost 7 years later, I personally don't love it as everyone else did back then. ☁ If I read Shadow and Bone when it first came out, I'm sure I would have given it 5/5 stars. I still plan on finishing the series, but I don't know what to expect because I have heard that this book is the best one out of the three. Either way, I'm looking forward to see how Leigh Bardugo's writing continues to improve!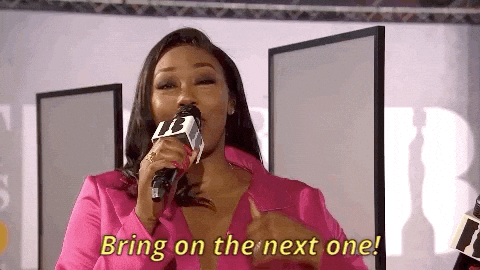 Have you read Shadow and Bone? What were your thoughts? Let me know in the comments! 💕