Happy Monday, everyone! If you couldn't tell from my last post about how much I adored Small Town Hearts, I'm back today with another post to rave about how you need to add this book to your TBR. Thank you so much to Xpresso Book Tours for giving me this opportunity to read this book ahead of its release, and I have to say that this story was all I ever wanted and more. The characters are lovable, the small-town setting is incredibly heart-warming, and the messages this story sends are long-lasting and true.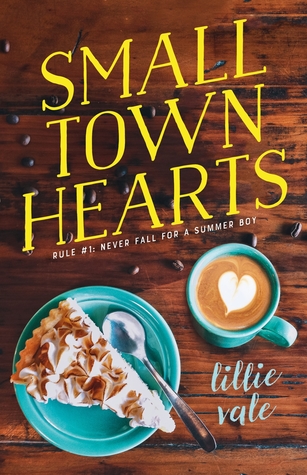 SMALL TOWN HEARTS by Lillie Vale
PUBLISHED BY Swoon Reads (MacMillan) on March 19th, 2019
GENRES: Contemporary
PAGES: 336
ADD TO GOODREADS // BOOK DEPOSITORY
Rule #1 – Never fall for a summer boy.
Fresh out of high school, Babe Vogel should be thrilled to have the whole summer at her fingertips. She loves living in her lighthouse home in the sleepy Maine beach town of Oar's Rest and being a barista at the Busy Bean, but she's totally freaking out about how her life will change when her two best friends go to college in the fall. And when a reckless kiss causes all three of them to break up, she may lose them a lot sooner. On top of that, her ex-girlfriend is back in town, bringing with her a slew of memories, both good and bad.
And then there's Levi Keller, the cute artist who's spending all his free time at the coffee shop where she works. Levi's from out of town, and even though Babe knows better than to fall for a tourist who will leave when summer ends, she can't stop herself from wanting to know him. Can Babe keep her distance, or will she break the one rule she's always had – to never fall for a summer boy?
Small Town Hearts is a book that is easy to love—it fills your heart with warm nostalgia and sweet memories of summer, friendship, and love. 💖Babe, our lovable and refreshing protagonist, is a small-town girl who is facing that melancholy transition period in her life of post-high school graduation. As her childhood best friends, Penny and Chad, prepare for college, this summer is meant to be the perfect one to spend together, but things get thrown off the rails when a messy kiss threatens their plans. Things get even more hectic when Babe's ex-girlfriend, Eloide, arrives back in town from college, and an artsy summer tourist named Levi decides to spend his summer in Oar's Rest.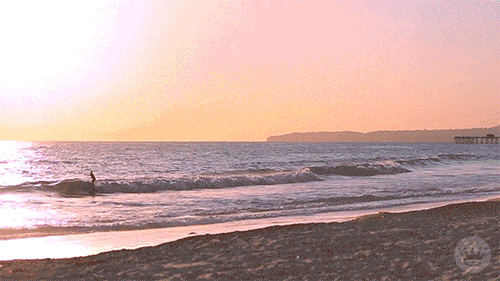 The small-town setting of Oar's Rest has the same heartwarming feel of Stars Hollow from Gilmore Girls. It's a place where everyone is family and anywhere you walk, you'll see a friendly face. Everything about this town speaks to the heart from the friendly strangers who make a short pass in the novel and the local restaurants with delicacies that will make your mouth water to the tight knit community which inspires daytime boat trips and bonfires under the stars. 🌊☀ This is the type of town I've always wished I could have grown up in or at least visited. Simply reading about Oar's Rest makes it feel personal so when Babe and the rest of the characters move throughout various locations in the novel, it feels like you're there with them.
Lillie Vale's writing is absolutely gorgeous and beyond exceptional for a debut novel. Vale has a talent for capturing emotions—both the intense and the subtle—and catering to the five senses. You can see the glimmering reflection of the sun against the ocean, and you can smell the savory aroma of grilled seafood. You can feel the fresh summer breeze against your skin as Babe bikes through town, and you can hear the hustle and bustle and friendly chatter at the Busy Bean, the town's local coffee shop. One moment your stomach will be longing for creamy clam chowder and hand-churned ice cream, but the next, your heart is aching over Babe's romantic struggles and broken friendships. 🌟✏ Even with the most enticing and descriptive scenes, Vale leaves you wondering and slightly tugs at your heart, making this book impossible to stop thinking about even after you've put it down.
"I wasn't a girl who missed the ways things used to be, I was part of the storm. I was the eye of it."

One of the best aspects of Small Town Hearts is the variety of multi-faceted friendships we encounter. ☕ At the forefront, we have the iconic trio of Babe, Penny, and Chad. Childhood best friends but, of course, things get turned awry when Babe and Chad accidentally kiss and Penny finds out. We see the lasting impacts on Babe and Penny's friendship and how the dedication to the friendship was unequal from the beginning. Although I sometimes got frustrated with how Babe would let Penny walk over her, it's also very telling of Babe's character that she never gave up on their friendship. To contrast this messy trio, we have Lucy, one of Babe's coworkers and a sweet angel. She served as an amazing support system, and I loved her character so much.
If you know me, you know I love fluffy romances, and this book did not disappoint. First, we have Babe's ex-girlfriend who's re-entered the picture, but more importantly, we have our favorite summer boy, Levi Keller. He was cute. He was swoon worthy. He was patient. AND he accepts Babe for who she is and is incredibly supportive. 💘 I know in romance we immediately like to think of grand gestures and big moments, but what made Babe and Levi's relationship so touching was how organically it developed. We see their day-to-day conversations about random topics to introspective long-term life plans.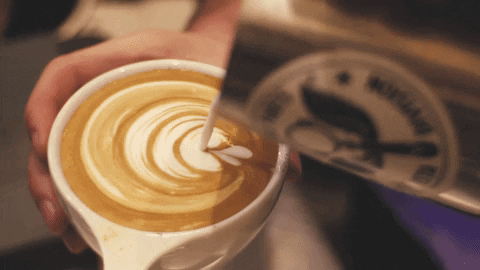 On top of all the fabulous writing, picture-perfect setting, and characters who I will protect, Small Town Hearts is a book that reflects on thoughtful messages like finding yourself and your passion and the necessity of higher education and whether it's for everyone. 😍 I can't recommend this book enough whether you're looking for something to warm your heart or to pull you out of slump. This book has made my favorites list, and I hope if you read it (and you definitely should) that it'll make yours too.
"Out of all the places in the world, why Oar's Rest?"

US & CANADA GIVEAWAY
Enter here for a chance to win a copy of Small Town Hearts! ☕
ABOUT THE AUTHOR
Lillie Vale, upon discovering she could not be one of Santa's elves or attend Hogwarts, decided to become a writer to create a little magic of her own. Enjoying the romantic and eerie in equal measure, she's probably always writing a book where the main characters kiss or kill. Born in Mumbai, she has lived in many U.S. states, and now resides in an Indiana college town where the corn whispers and no one has a clue that she is actually the long-lost caps lock queen.
Find Lillie Vale on Twitter and Goodreads!
Be sure to check out the full blog tour schedule to see all the amazing guest posts, interviews, aesthetics, and creative posts!🌊☀
March 18th

March 19th

March 20th

March 21st

March 22nd

Have you added Small Town Hearts to your TBR? Are you ready for the fluffiest summer romance? 💕