I've been in a contemporary-loving mood lately so I decided to turn to one of my favorite contemporary writers to soften my heart. Starry Eyes is the second Jenn Bennett book that I've read after Alex, Approximately, and let me say, her books do not disappoint. Her romances are always filled with the most fun and playful banter where you can't help but root for the couple. At the same time, she manages to incorporate relevant yet serious topics to make the reader ponder a little more. 💖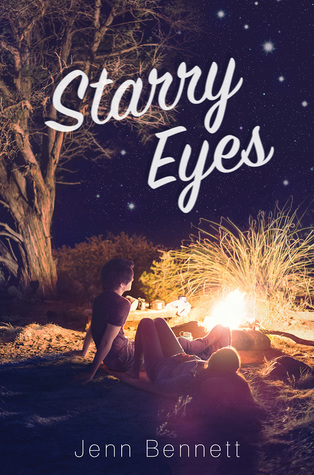 STARRY EYES by Jenn Bennett
PUBLISHED BY Simon Pulse (Simon & Schuster) on April 3rd, 2018
GENRES: Contemporary
PAGES: 421
ADD TO GOODREADS // BOOK DEPOSITORY
Ever since last year's homecoming dance, best friends-turned-best enemies Zorie and Lennon have made an art of avoiding each other. It doesn't hurt that their families are the modern-day Californian version of the Montagues and Capulets.
But when a group camping trip goes south, Zorie and Lennon find themselves stranded in the wilderness. Alone. Together.
What could go wrong?
With no one but each other for company, Zorie and Lennon have no choice but to hash out their issues via witty jabs and insults as they try to make their way to safety. But fighting each other while also fighting off the forces of nature makes getting out of the woods in one piece less and less likely.
And as the two travel deeper into Northern California's rugged backcountry, secrets and hidden feelings surface. But can Zorie and Lennon's rekindled connection survive out in the real world? Or was it just a result of the fresh forest air and the magic of the twinkling stars?
TW: adultery, sexual content, underage drinking, homophobic language, anxiety, discussion of parental death, mention of suicide, toxic friendship
What I Loved 💘
Best friends-to-enemies-to-lovers trope…I LOVE IT!! MY HEART 😍❤
The story is set out in the wilderness where the characters go camping, and all the descriptions of the night stars and peaceful waterfalls makes me want to pack my bags and go on an adventure.
Zorrie is an organizer (just like me!!) She loves having a schedule and sticking to a plan.
The main character, Zorrie, and her stepmother have a strong and supportive parental relationship. Typically, most stepmothers in YA get portrayed as evil or mean, but it was refreshing to see a supportive and positive relationship. 💫

The story is filled with a realistic and diverse set of characters. Zorrie's step-mother is Korean American while Lennon has two moms and a Muslim Egyptian-American dad.
Sex positivity!!
This book is was super easy to get into, and I would highly recommend the audiobook as the narrator did a fantastic job. 🎵
What I Didn't Love 💔
Even though we receive closure between the main couple, I would have liked to see better resolution between the friendships of Zorrie and one of her childhood friends.
More diverse main characters. This is by no means a sole critique of only this book, but I would love to see more LGBTQ+ and POC as the star of a romance. This didn't take away from a fantastic story, but I hope we see greater representation in more contemporaries.
"Uncertainty isn't always a bad thing. Sometimes it can even be filled with extraordinary potential."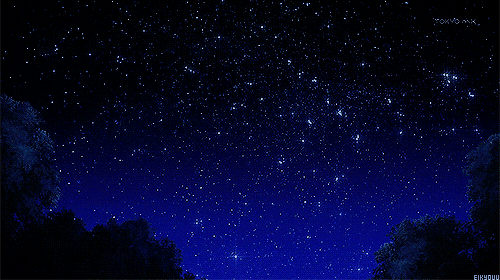 Overall, Starry Eyes was a fantastic read that I'd definitely recommend, especially to all you contemporary lovers out there. If you get the chance to listen to the audiobook, I'd also recommend it because the narration is both soothing and captivating. I can't wait to read more of Jenn Bennett's works!
Have you read Starry Eyes? What were your thoughts? 💕