The Seven Husbands of Evelyn Hugo was a book that drew me in with high expectations and went above and beyond to meet exceed them. 💘 Despite knowing nothing about the book (which I actually think is the best way to read it), I was captivated right from the start. This was my first 5-Star read for 2019, and it will go down in history as one of my favorite books of all-time. In a way, this book feels both simultaneously life-changing and other-worldly. What's branded as a historical romance is actually a story of love, life, and things lost—Evelyn Hugo explores themes of race, sexuality, misogyny, and societal expectations, culminating in a firey lesson of determining and cherishing what's meaningful in life.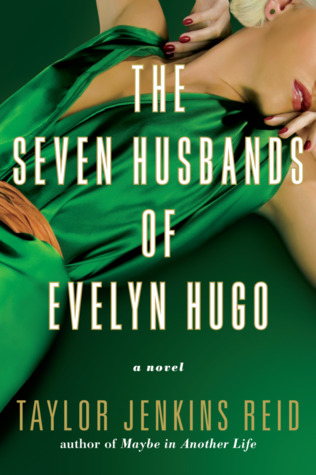 THE SEVEN HUSBANDS OF EVELYN HUGO by Taylor Jenkins Reid
PUBLISHED BY Atria Books (Simon & Schuster) on June 13th, 2017
GENRES: Contemporary, Historical Fiction
PAGES: 388
ADD TO GOODREADS // BOOK DEPOSITORY
Aging and reclusive Hollywood movie icon Evelyn Hugo is finally ready to tell the truth about her glamorous and scandalous life. But when she chooses unknown magazine reporter Monique Grant for the job, no one is more astounded than Monique herself. Why her? Why now?
Monique is not exactly on top of the world. Her husband has left her, and her professional life is going nowhere. Regardless of why Evelyn has selected her to write her biography, Monique is determined to use this opportunity to jumpstart her career.
Summoned to Evelyn's luxurious apartment, Monique listens in fascination as the actress tells her story. From making her way to Los Angeles in the 1950s to her decision to leave show business in the '80s, and, of course, the seven husbands along the way, Evelyn unspools a tale of ruthless ambition, unexpected friendship, and a great forbidden love. Monique begins to feel a very real connection to the legendary star, but as Evelyn's story near its conclusion, it becomes clear that her life intersects with Monique's own in tragic and irreversible ways.
Written with Reid's signature talent for creating "complex, likable characters" (Real Simple), this is a mesmerizing journey through the splendor of old Hollywood into the harsh realities of the present day as two women struggle with what it means—and what it costs—to face the truth.
Trigger & Content Warnings: death of a loved one, death of a child, talk of suicide, disordered eating and dieting, underage sex with an adult, abortion, talk of miscarriage, physical abuse, cheating, drunk driving, and homophobic slurs.
The book starts off with an introduction to Monique Grant, a biracial white and African-American woman and aspiring journalist. She's given the ultimate opportunity of interviewing Evelyn Hugo, a renowned Hollywood actress, most noticeably notoriously known for having 7 husbands. The story is told from two perspectives one from Monique where she is listening to Evelyn's story and Evelyn's story herself. ✏ As a woman whose entire life was constantly in the spotlight, Evelyn's biography is way for her to talk about her real self and not the woman that tabloids portrayed her to be.
"I spent half my time loving her and the other half hiding how much I loved her."

I don't want to reveal too much of the plot itself because watching all the pieces unravel is truly the best part. 🎬 We're thrown into the life and spotlight of an all-star Hollywood actress—someone who the country loved and lusted after. However, her success didn't come without struggles. Evelyn Hugo is a queer woman of color. She's bisexual and Cuban. During the time of Old Hollywood, the inherent racism of the industry required her to change her name, hair color, language, and identity to succeed and become a star. She's encountered sexism where each of her divorces resulted in negative backlash and judgement from the press while her male counterparts received little rebuke. As readers, we know the reasons that motivated each of her marriages and their eventual fallout, but the press articles weaved throughout the book don't and simply thrive off of spurring drama.
Evelyn Hugo, herself, is what makes the book. She's cunning, ambitious, mesmerizing, beautiful, and strong. She knew how to work the press and how to think two steps ahead of the general public. Every single one of her actions was intentional, and that's what makes her so captivating. She lives in the grey area between what's morally good and bad. 🌟Even after finishing the book, she still feels like a mystery, yet that's what make her character so interesting. Since the story highlights her entire life, we can see her character development between when her morally questionable actions were conducted for selfish reasons to when they're done to protect her loved ones.
"And it will be the tragedy of my life that I cannot love you enough to make you mine. That you cannot be loved enough to be anyone's."

I was honestly pretty intimidated writing this review because my simple words cannot do this book justice. Taylor Jenkins Reid's writing is hard-hitting and raw. It's filled with so much emotion, making the book easy to read but intense to digest. Everything about it is spectacular! If you have to read a book this year, please pick up this one. I promise you that you won't regret it. 💚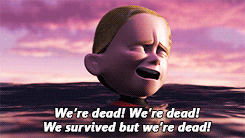 Have you read The Seven Husbands of Evelyn Hugo? What were your thoughts? 💕