Jenn Bennett has always been one of my favorite contemporary writers—each of her books instantly capture my heart. 💖 Her writing flows easily off the page, and her characters are always crafted with so much depth. However, although I appreciated the midnight atmosphere and hints of mystery in Serious Moonlight, I will say that I loved her other stories, Alex, Approximately and Starry Eyes, just a little bit more. 🌙 I have to applaud the wonderful sex positivity and diversity in her characters, but I was craving a little something extra to light a spark and make me completely fall in love. I also buddy-read this book with Kelly from Another Book in the Wall!
SERIOUS MOONLIGHT by Jenn Bennett
PUBLISHED BY Simon Pulse (Simon & Schuster) on June 13th, 2017
GENRES: Contemporary
PAGES: 432
ADD TO GOODREADS // BOOK DEPOSITORY
After an awkward first encounter, Birdie and Daniel are forced to work together in a Seattle hotel where a famous author leads a mysterious and secluded life in this romantic contemporary novel from the author of Alex, Approximately.
Mystery-book aficionado Birdie Lindberg has an overactive imagination. Raised in isolation and homeschooled by strict grandparents, she's cultivated a whimsical fantasy life in which she plays the heroic detective and every stranger is a suspect. But her solitary world expands when she takes a job the summer before college, working the graveyard shift at a historic Seattle hotel.
In her new job, Birdie hopes to blossom from introverted dreamer to brave pioneer, and gregarious Daniel Aoki volunteers to be her guide. The hotel's charismatic young van driver shares the same nocturnal shift and patronizes the waterfront Moonlight Diner where she waits for the early morning ferry after work. Daniel also shares her appetite for intrigue, and he's stumbled upon a real-life mystery: a famous reclusive writer—never before seen in public—might be secretly meeting someone at the hotel.
To uncover the writer's puzzling identity, Birdie must come out of her shell…discovering that most confounding mystery of all may be her growing feelings for the elusive riddle that is Daniel.(
Trigger & Content Warnings: death of a loved one, grief, depression, mention of suicide, narcolepsy, hearing loss/partial deafness
Serious Moonlight follows 18-year-old Birdie Lindberg who lives in Seattle with her narcoleptic grandfather. She's in love with Nancy Drew, solving mysteries, and has been home-schooled all her life by her grandparents. ✨ After losing her mother at the age of 10, she's now coming to terms with the recent death of her grandmother. One day, she decides to throw caution to the wind and has a one-night stand with a mysterious and charming boy she meets at the moonlight diner. There's not much to think of it until he suddenly shows up at the historic hotel as her new coworker! Daniel Aoki comes with several mysteries of his own—he's a thoughtful and charming amateur magician, and meeting Birdie both inspires and intrigues him.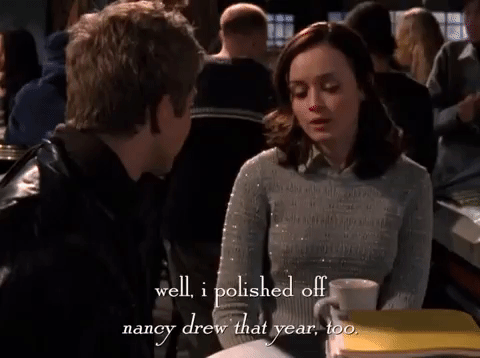 This book is less playful and more inquisitive than her prior books. It was paced very slowly which I think fits the midnight setting of the story very well. However, at times, I personally found it moving too slow. Starry Eyes and Serious Moonlight are around the same length of 425ish pages, but it was harder for me to become invested in what was happening in this book. ✏ I felt like I was waiting for things to happen between pages of filler whereas with Starry Eyes I was zooming through the pages and deeply invested in the plot and characters.
At the same time, although the story felt like it moved very slowly, the setting and writing still very immersive. I've never been to Seattle, but it was easy to picture the walks on the street under the moonlight and sitting on the ferry waiting to travel home. There was one distinct scene where Birdie and Daniel go to a kaiten-sushi restaurant (conveyor belt sushi), and the illustrations were nostalgically vivid for me that I became soooo hungry. 🍴🍣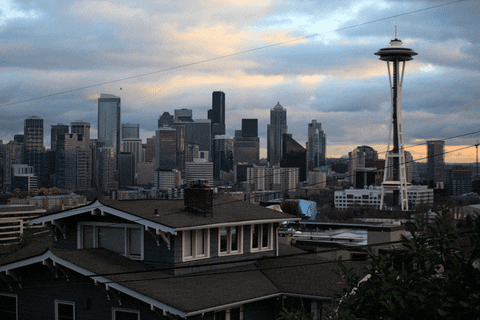 I really loved the presence of family and family figures within the story, making it feel all the more real and genuine. Aunt Mona serves as a mother figure to Birdie, giving very Lorelai Gilmore vibes, and Daniel's family were wholesome, cute, yet also protective. 💫 One thing that I noted in my Starry Eyes review was that I hoped for more representation and diversity in Jenn Bennett's books, and she did just that by incorporating a Japanese-American male lead and showing the complexities of disabilities in everyday life.
The plot of this book revolves around the mystery of a famous reclusive writer, yet that aspect felt pretty underwhelming because it was rarely mentioned and wasn't a focal point of the story until the very end. I expected it to be explored a lot more and unfolded at a steady pace, but its final reveal wasn't anything I could have anticipated. ☁ I guess that could be seen as a good thing for some readers, but personally, it didn't work for me because I wish there was more of a build up towards it.
Overall, I'm excited to what Jenn Bennett writes next. Serious Moonlight was a thoughtful read, and although I didn't fall completely in love with the story like I did with her prior books, I still found it fun and enjoyable. ☺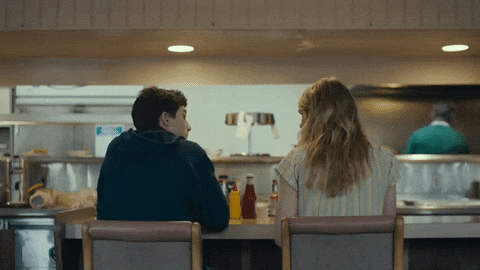 Have you read Serious Moonlight? What were your thoughts? 💕