One of my bucket list items of 2019 (and in life) is to attend an author signing, and I'm so so glad that I'm finally able to cross this item off my list because I attended Maurene Goo's launch party for Somewhere Only We Know in Los Angeles!! 🥳 I ended up catching a 4AM flight, so I was completely tired throughout the whole day. But! when I was finally at the event, all the adrenaline and excitement woke me up and kept me so happy. This book is easily Maurene Goo's best work to date. 💞 The romance flowed perfectly between Lucky and Jack, and the story had the right amount of cuteness mixed with reflective thoughts. If you're a fan of K-Pop, yummy food, swoon-worthy characters, or even the occasional existential crisis, this is the book for you!!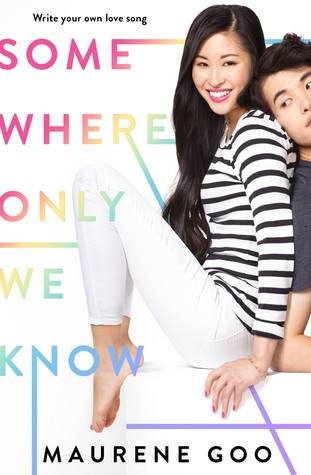 SOMEWHERE ONLY WE KNOW  by Maurene Goo
PUBLISHED BY Farrar, Straus and Giroux (BYR), Fierce Reads, MacMillan
GENRES: Contemporary
PAGES: 320
ADD TO GOODREADS // BOOK DEPOSITORY
10 00 p.m.: Lucky is the biggest K-pop star on the scene, and she's just performed her hit song "Heartbeat" in Hong Kong to thousands of adoring fans. She's about to debut on The Tonight Show in America, hopefully a breakout performance for her career. But right now? She's in her fancy hotel, trying to fall asleep but dying for a hamburger.
11 00 p.m.: Jack is sneaking into a fancy hotel, on assignment for his tabloid job that he keeps secret from his parents. On his way out of the hotel, he runs into a girl wearing slippers, a girl who is single-mindedly determined to find a hamburger. She looks kind of familiar. She's very cute. He's maybe curious.
12:00 a.m.: Nothing will ever be the same.
Trigger/Content Warnings: anxiety, extreme dieting
Book Review ✏
Somewhere Only We Know follows the perspectives of Lucky, South Korea's most popular K-Pop idol (think Taeyeon or Sunmi) and Jack, an aspiring photographer. 🌟 Just as Lucky is about to make her American debut, one eventful night throws everything awry. Lucky is determined to have one last moment for herself before she becomes Mr. Ms. Worldwide™ like Pitbull, so when she unexpectedly runs into Jack while on her quest for a hamburger, they embark on an adventure to explore Hong Kong together, eating the night away and exploring until their hearts' content…all while keeping her true identity a secret.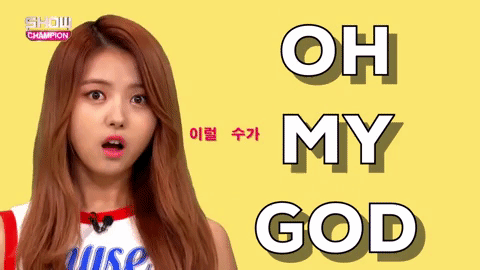 This book was such an easy read. 📖 Even though it takes place during the span of a few days, the pacing was perfect, and if you know me, you'd know I'm most picky about a book's pacing. There wasn't a single dull moment in the story, making it extremely easy to follow along and become invested in the plot and the lovable characters. I managed to fly through the entire book during my 4-hour flight, and every page was as indulgent as the next.
I know we bash a lot on insta-love in the YA community, but I think Maurene Goo handled the romance very well without making it overly cringey or surface level. 😍 It was a bit similar to The Sun is Also a Star where the characters really got the chance to open up to one another except this time it's over the course of a few days. Sure, there is that initial attraction that sparks the chemistry between them, but as you read on, you can really see how the two characters are able to connect on a deeper level. The playful banter between Lucky and Jack was also so so fun to read. They're able to poke fun at one another yet still challenge each other's perspectives to grow as individuals.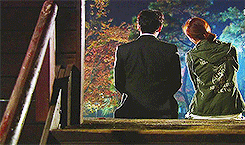 Even though the romance has its fun and playful moments, it's also a very reflective story about following your passions and living your life despite others' expectations. The book dives into the numerous expectations and restriction placed on Lucky as a top-level K-Pop idol. (Although if you're a veteran K-Pop fan, you probably know more about the dark side of the entertainment industry than this book explores.) On top of a tight schedule of rehearsals, performances, and interviews, she's placed on a stringent diet and is required to maintain a pristine image. ✨ Meanwhile, Jack's family have a set expectation for him to work in the finance industry (meanwhile, I'm a finance major) and are firm about the fact that photography is not a viable career path.
Overall, Somewhere Only We Know did not disappoint as one of my most highly anticipated books this year. 🥰 It was fun and playful yet also somewhat serious and introspective. The seamless incorporation of Asian culture in everyday life made me so happy, and all the references to the city and THE FOOD made me hungry for more. I loved every moment of this book, and I can't wait to see what Maurene Goo writes next!!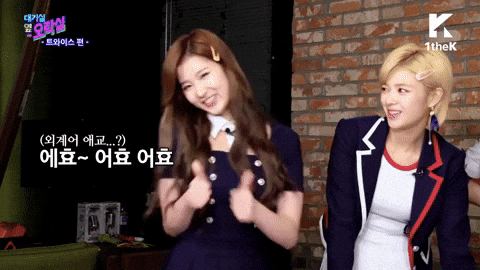 Launch Party & Photoshoot 🎉
If you follow me on Twitter or Instagram, you've probably seen these photos a bajillion times already, but I just can't help but show them off. This is the first time I've ever attended an author signing or had a book personalized so this day and this book are forever going to hold a special place in my heart. 💘 Also, most of these photos were taken by the one and only Alexandra from Twirling Pages!
Have you read Somewhere Only We Know? What were your thoughts? 💕