Hello, everyone!! Today, I'm presenting something very exciting because I created an original tag. ☀️ Since summer is right around the corner for many of us, I thought it would be fun to create a book tag to highlight the summer season with some of our favorite books! These are all tasks on my personal summer bucket list. I'm hoping to accomplish these goals and a few others before the end of August, but in the meantime, I hope you enjoy these prompts and will consider giving this tag a try!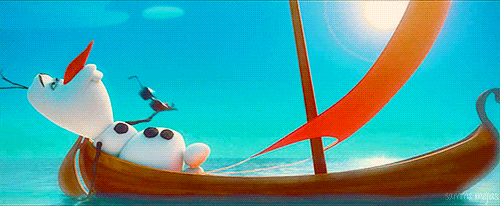 The Rules
Link back to the original creator in your post.
Feel free to use any of my graphics in your post, or create your own!
Tag 5 other people at the end of your post, and let them know you've tagged them.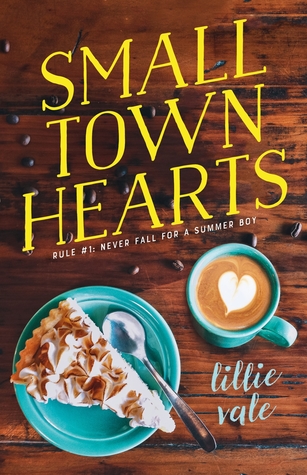 Small Town Hearts by Lillie Vale is easily one of my favorite reads this year, and it's also set in a small town by the ocean. I honestly loved this book SO SO much. ☕️ The small town setting reminds me of Gilmore Girls, but it's also filled with great characters and important messages. If you haven't read it yet, you absolutely need to pick it up! This is the perfect read for the summertime—it 's bittersweet and nostalgic yet also heartwarming and fun. Plus, it has the B E S T food descriptions. I promise you that you'll be craving clam chowder, lobster rolls, and pastries by the time you finish reading.
🌺 Related: Small Town Hearts by Lillie Vale (Rainbow Mood Board)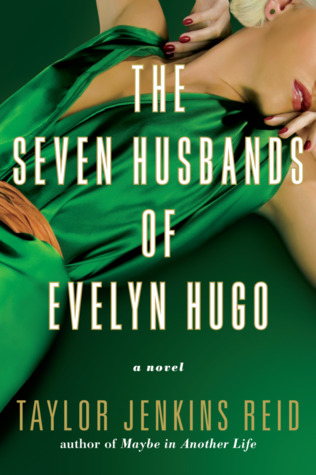 If we're talking about a firey romance, then I definitely should mention The Seven Husbands of Evelyn Hugo by Taylor Jenkins Reid. This is a book that you can read despite whatever season it may be. **spoiler** The romance between Evelyn and Celia is so intense, and everything about it made my heart hurt. 💚 Even her nonromantic relationship with Harry was one of my favorites, and this book really captured so many powerful feelings.
One contemporary that I really enjoyed but haven't gushed enough about is Wanderlost by Jen Malone. This book is so soft and so sweet. Plus, it's set in Europe!! The entire premise is about a girl named Aubree who takes over her sister's summer job, leading a group of senior citizens on a bus tour through Europe. It inspired so many of my own wanderlust feels. 💖 I really like this book because while the character does go on a physical journey through Europe, her personal journey about gaining confidence in herself was something I really enjoyed reading.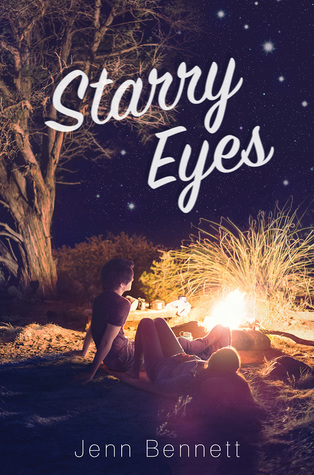 If we're talking about camping and being starstruck, then I absolutely have to mention Starry Eyes by Jenn Bennett. This book is so sweet and cute, and it hits you in all the feels in the right way. Jenn Bennett is one of my favorite contemporary authors, and this one might be my favorite of hers. I'm such a sucker for the best friends-to-enemies-to-lovers, and this book captures all those intense feelings perfectly. 💫 There's really so much to love about this book, and since it's set in the summer and involves the characters going camping, it's a definite must-have for your summer TBR!
If I'm Being Honest by Emily Wibberely and Austin Siegemund-Broka has got to be my answer for this one. I talk about this book way too much for my own good, but I loved it so so much. Emily and Austin are two of my auto-buy authors, and the romance in this story never failed to make my heart skip a beat. Cameron and Brendan are one of my favorite fictional couples, and I loved watching them fall for each other. Even though it's set during the school year, the fun-loving romance is still well suited for a summer read.
I recently finished reading Red, White, & Royal Blue by Casey McQuiston, and this book definitely fits this prompt. Alex and Henry will go down in history as one of my favorite romances, and this book made me feel all the feels. It was cute, dramatic, heartwarming, sad, funny, and everything in between. ❤️💙 It brought back a lot of emotions from the 2016 Presidential Election, but you can best bet that I was 100% cheering for Claremont 2020 in this book. I promise you that if you pick up this book you won't be able to put it down because Alex and Henry will melt your heart.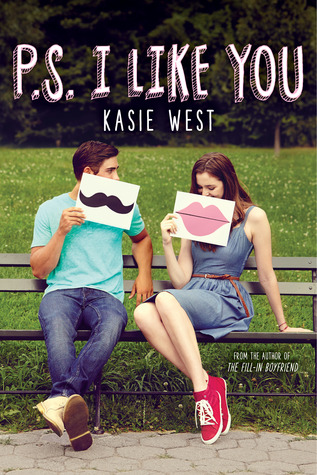 One of my favorite contemporary reads last year was definitely P.S. I Like You by Kasie West. This is another book on this book tag list that is also an enemies-to-lovers story. 💌 It was lighthearted and funny, and the banter was playful yet endearing. This book is so cheesy and cute and predictable in the best way. I know that some books get hate because they're predictable, but I would argue that this book is great because it is predictable. It was like watching a Disney Channel Original Movie and feeling oh-so-satisfied because everything played out exactly as you would want.
🌺 Related: When Do Predictable Books Work?
I'm personally a huge fan of fairy tale retellings, and one of my favorites is To Kill a Kingdom by Alexandra Christo, a retelling of The Little Mermaid. I think this is the first fantasy book on the list, but this story was amazing!! The story is about Princess Lira is a siren who is sent on a mission by the Sea Queen to cut out the heart of Prince Elian. 🌊 In some ways, Princess Lira is sent up to be an anti-hero, but her journey of self-discovery and following what she believes to be moral is so incredible to watch unfold. Since this book is set by the ocean, it'll hopefully also inspire some summer feelings.
While I wasn't the biggest fan of the romance in this book, Stay Sweet by Siobhan Vivian has some of my favorite food descriptions. The book's main setting is an ice cream store where the main character works, and all the descriptions of her making ice cream made my mouth water. For the summertime season, ice cream is my must-have treat (well…it's actually my must-have dessert year round). I reviewed this book a bit harshly because the romance didn't really work for me. But I do think it came down to personal preference because if you're a big lover of yummy food and ice cream, you'll enjoy the heavenly ice cream creations in this book. 🍦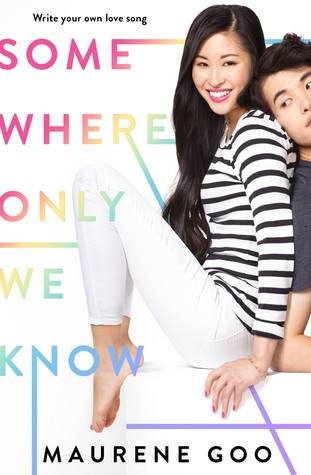 Somewhere Only We Know by Maurene Goo was a book that I finished last month and really enjoyed. While it is a cute contemporary, it's also a very thought-provoking and reflective book about following your passions despite society and familial expectations. 🌟 I really like Lucky as a main character, and as someone who watches K-Dramas and listens to K-Pop, I liked how this book also discussed the ugly side and the pressures of being at the entertainment industry's forefront. While it was cutesy and hopeful, it didn't shy away from ~real~ conversations.
There we go! I hope you enjoyed reading my original tag. I'm tagging a few of my favorite people, but even if I didn't tag you, I would still be honored if you considered doing this tag! 💕
What's on your summer bucket list?
Do you have a summer TBR?
Did you enjoy this tag?
Twitter | Instagram | Goodreads | YouTube