Do you ever get completely obsessed with a K-Drama or TV show that you have to finish the entire series in one sitting? Well…that was me with this book. Wicked Fox was 432 pages of nonstop action and excitement with the classic components of any must-watch Korean drama. I only wish that this book could be turned into an actual show so I could watch every scene play out in real life. 🦊💜 The storyline was engaging, the characters were endearing, and every single page kept me at the edge of my seat. This book was easily one of my most highly anticipated releases for this year, and it's safe to say that it did not disappoint at all!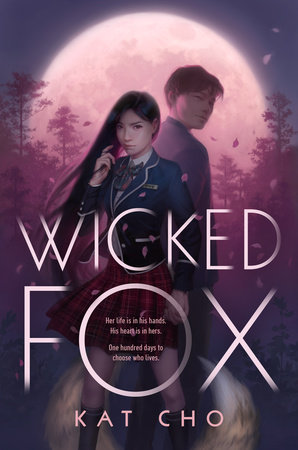 WICKED FOX by Kat Cho
PUBLISHED BY G.P. Putnam's Sons Books for Young Readers (Penguin Random House)
GENRES: Fantasy
PAGES: 432
ADD TO GOODREADS // BOOK DEPOSITORY // PREORDER
A fresh and addictive fantasy-romance set in modern-day Seoul.
Eighteen-year-old Gu Miyoung has a secret–she's a gumiho, a nine-tailed fox who must devour the energy of men in order to survive. Because so few believe in the old tales anymore, and with so many evil men no one will miss, the modern city of Seoul is the perfect place to hide and hunt.
But after feeding one full moon, Miyoung crosses paths with Jihoon, a human boy, being attacked by a goblin deep in the forest. Against her better judgment, she violates the rules of survival to rescue the boy, losing her fox bead–her gumiho soul–in the process.
Jihoon knows Miyoung is more than just a beautiful girl–he saw her nine tails the night she saved his life. His grandmother used to tell him stories of the gumiho, of their power and the danger they pose to humans. He's drawn to her anyway.
With murderous forces lurking in the background, Miyoung and Jihoon develop a tenuous friendship that blossoms into something more. But when a young shaman tries to reunite Miyoung with her bead, the consequences are disastrous . . . forcing Miyoung to choose between her immortal life and Jihoon's.
Content/Trigger Warnings: death of a family member, bullying, grieving
Book Review ✏️
Wicked Fox follows the life of 18-year old Gu Miyoung who is secretly a gumiho, a nine-tailed fox who must devour the energy of men in order to survive. The concept is somewhat similar to sirens from Greek mythology, but the legend of the gumiho comes from Korean folklore. One day, Miyoung saves a human boy, Ahn Jihoon, from a goblin in the forest, and in doing so, she loses her fox bead which contains her gumiho soul. Together, they form an unlikely friendship to help reunite Miyoung with her immortal life. 😍 The story itself gave me such throwback feels to one of my favorite K-Dramas, High School! Love On. And after finishing this book, I'm in more of a mood now to eat some tteokbokki and completely immerse myself in a K-Drama marathon.
Kat Cho's writing was captivating from beginning to end. ✨ There really wasn't a dull moment throughout the entire story—everything was action-packed and fast-paced. At the same time, the plotline was nicely balanced with little snippets explaining the tale of the Gumiho between every few chapters, serving as a refreshing breather between the enticing drama. Reading the book actually felt like watching a Korean drama play out. Kat Cho's majestic writing makes it easy to visualize the illuminated nightlife of Seoul and the everyday conversations between the characters. You can smell Jihoon's grandma's cooking within her restaurant, and you can picture the daily life of the high schoolers.
Throughout the book, there were so many cultural references that made my smol Asian heart so happy!! 🥰 Finding each one felt like stumbling across a familiar friend or being reminded of a nostalgic memory. From the characters' everyday usage of the Korean language to pop culture references of artists or songs, I felt so seen as an Asian American. There was one scene where the characters stumble into a noraebang, or karaoke lounge, and play the song Love Battery. It's a popular trot song for karaoke, but I especially fell in love with it after my favorite girl group (Stan GFriend!!) covered it on a variety show. Another example of an Easter egg is the mention of banana milk. 🍌🥛
While there is romance within the story, it didn't overpower the plotline or any of the other key components. 💘 It flowed naturally as the characters grew closer together. We see Miyoung and Jihoon lean on each other as they open up to one another about their personal family struggles, and it complemented their own personal growth as characters which made it all the more enjoyable to watch unfold.
If you're a fan of K-Dramas or K-Pop, this book is a must read for you!! And if you're not, I'd still highly recommend giving it a try. The magical fantasy elements and the enticing storyline makes the book un-put-downable, and you don't want to miss out on this fantastic read. I was so so excited to read this book (checkout my unboxing video of the promo box), and I can't wait for this book to be shared with the rest of the world!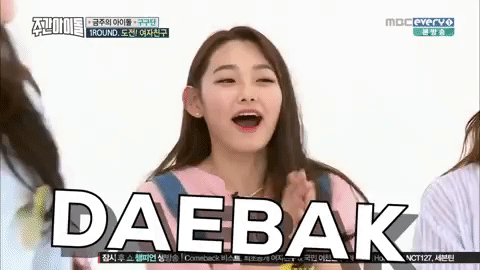 Character Mood Boards 📸
As a quick disclaimer, all photos for these mood boards were taken from Pexels and Unsplash which are my favorite go-to's for free stock images. 💫 If you like these aesthetics, please check out my rainbow mood boards for Small Town Hearts and If I'm Being Honest!
G U . M I Y O U N G
A H N . J I H O O N
D A Y
N I G H T
ABOUT THE AUTHOR
Kat Cho used to hide books under the bathroom sink and then sneak in there to read after bedtime. Her parents pretended not to know. This helped when she decided to write a dinosaur time-travel novel at the tender age of nine. Sadly, that book was not published. She currently lives and works in NYC and spends her free time trying to figure out what kind of puppy to adopt.
Find Kat Cho on Twitter and Goodreads!
Be sure to check out the full blog tour schedule to see all the amazing reviews, interviews, creatives, and guest posts! 🌙
WEEK ONE
WEEK TWO
WEEK THREE
WEEK FOUR
Are you excited for Wicked Fox?
Which was your favorite mood board?
Instagram | YouTube | Twitter | Goodreads | Pinterest
Instagram | YouTube | Twitter | Goodreads | Pinterest