It's finally here!! Red, White, & Royal Blue was released just last week, and it hit both the NYT Bestseller's List and USA Today's Bestseller's List. I had plans to buddy read this book in April with Julianna from Paper Blots, but of course, school and exams got in the way… I ended up having to temporarily DNF this book until the beginning of my summer break, and I'm so proud to say that I finally finished this amazing book. 🥳 It was everything that I expected—it was funny, political, and oh-so-cute. It brought back a lot of feels from the 2016 Presidential Election, yet at the same time, the political drama was nicely balanced with heartwarming family relationships and sweet romance.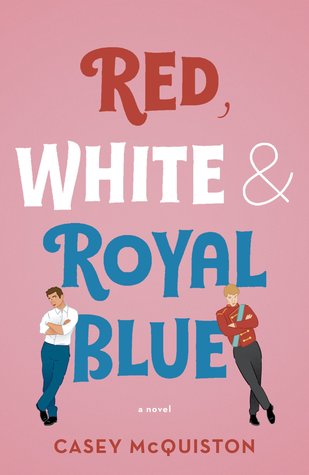 RED, WHITE, & ROYAL BLUE by Casey McQuiston
PUBLISHED BY St Martin's Press (MacMillan) on May 14th, 2019
GENRES: Contemporary, Romance
PAGES: 423
ADD TO GOODREADS // BOOK DEPOSITORY
A big-hearted romantic comedy in which First Son Alex falls in love with Prince Henry of Wales after an incident of international proportions forces them to pretend to be best friends…
First Son Alex Claremont-Diaz is the closest thing to a prince this side of the Atlantic. With his intrepid sister and the Veep's genius granddaughter, they're the White House Trio, a beautiful millennial marketing strategy for his mother, President Ellen Claremont. International socialite duties do have downsides—namely, when photos of a confrontation with his longtime nemesis Prince Henry at a royal wedding leak to the tabloids and threaten American/British relations.
The plan for damage control: staging a fake friendship between the First Son and the Prince. Alex is busy enough handling his mother's bloodthirsty opponents and his own political ambitions without an uptight royal slowing him down. But beneath Henry's Prince Charming veneer, there's a soft-hearted eccentric with a dry sense of humor and more than one ghost haunting him.
As President Claremont kicks off her reelection bid, Alex finds himself hurtling into a secret relationship with Henry that could derail the campaign and upend two nations. And Henry throws everything into question for Alex, an impulsive, charming guy who thought he knew everything: What is worth the sacrifice? How do you do all the good you can do? And, most importantly, how will history remember you?
Trigger/Content Warning: sex, drinking, homophobia, racism in media, ADHD, anxiety
Red, White, & Royal Blue is told from the perspective of Alexandra Claremont-Diaz, the First Son of the United States. His mother, President Ellen Claremont, is the country's first female President after President Obama. Did I mention she's also a Democrat from Texas?? 💙 *my heart* The story is set between 2019 and 2020 where President Claremont is campaigning for re-election. After Alex and his unofficial, yet self-declared rival Prince Henry have a public fight, the two are forced to fake a ~bromance~ and pretend to be the best of friends which leads to the beginning of romantic feelings. The romance in this story was so fun to watch unfold. Alex served as a fantastic narrator, and I really enjoyed following perspective as the romance grew from enemies-to-lovers. Plus, Prince Henry was also SO SOFT and the best royal cinnamon roll.  
"That kind of love is rare, even if it was a complete disaster." He sucks his teeth, considering. "Sometimes you just jump and hope it's not a cliff."
Casey McQuiston's writing perfectly captures the inner feelings of a 20-something-year-old. I feel like many authors who try to mimic the language of young adults and older young adults always seem to fall short, and it ends up sounding disingenuous. But! The writing in this book flows easily and manages to contain the right balance of millennial angst and youthfulness. My only complaint about this book is that the chapters are SO FREAKING LONG. 😱 This book is 423 pages, but there are only 15 chapters. This means that each chapter is around 28 pages. I'm someone who can't put a book down until the end of a chapter so having such long chapters really threw me off. This is such a minor complaint, but it is something that I noticed to a point where I wished the book was broken up into 30 chapters instead of 15.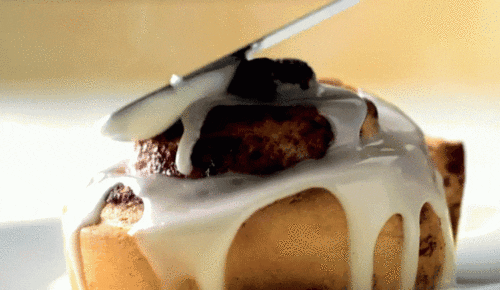 In the midst of the story, we manage to see the everyday life of the Claremont family, and let me just say…I love them so much. Alex's sister, June Claremont-Diaz, is fun, smart, and an aspiring journalist. As a reader, you can easily see the strong sibling bond they have in their interactions. Unofficially, we also see their relationship with Nora Holleran, granddaughter of the Vice President, who completes the all-star ~White House Trio~. Then, we have the matriarch of the family, President Ellen Claremont who is #momgoals. I loved how she managed to perfectly balance being the President of the United States while still always being there for her children when they need her the most.
Casey McQuiston also did a fantastic job with the story and characters' representation. Alex is bisexual and also half-White and half-Mexican, and his and June's experience as First Children of the United States showed that despite your position in power, you may still face racism from the public and other public figures.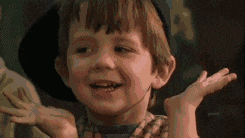 Another aspect that makes this book incredibly touching for me is the presence of politics. I'd like to consider myself as someone who's fairly politically involved (at least more so than the average person) so reading this book felt both nostalgic and bittersweet because it brought back all the intense emotions from the 2016 elections. I was wholeheartedly invested in the Claremont Presidential campaign because it inspired hope for a better America. Everyone working on the campaign is so passionate about moving the country forward and discussing real policy. It motivated me to feel equally passionate about real-world politics.
"Because you're it, okay? I'm never gonna love anybody in the world like I love you."

Red, White, & Royal Blue certainly lives up to the hype. Alex's witty and humorous narration was perfectly balanced with Prince Henry's calm demeanor. ❤️💙 The romance, politics, and family relationships made the story entirely endearing and captivating. I would definitely recommend this book to everyone!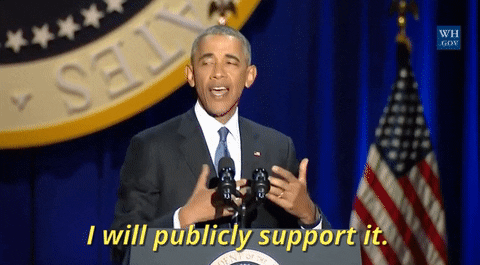 Have you read Red, White, & Royal Blue?
What were your thoughts?
Instagram | YouTube | Twitter | Goodreads | Pinterest