Hello, friends!! So if you didn't know, I'm about to start my senior year of college, and I'd like to think that I have gained some knowledge throughout the past 3 years. 🎓 In honor of the passage of time, I'm starting a new College 101 series on my blog where I share tips, tricks, lessons, mistakes??, etc. to hopefully help some lost souls who are also about to embark on the next phase of their educational journey! Today, I'm sharing some of the things I wish I knew before I started college:
1. Don't Buy Textbooks
A wise person once said, "Textbooks are a scam." And they're kinda right. If you can help it, avoid buying textbooks or look towards cheaper options. One textbook can range from anywhere between $25 – $400+, and throughout 4 years of college, it really adds up. 💵💰 Depending on the class, you may not need to purchase the textbook in the first place. A lot of my professors use PowerPoint slides to teach, and the textbooks are listed on the syllabus as a formality and supplemental reading. Still, if you want the comfort of having a textbook to review difficult concepts before an exam, here are some money-saving alternatives:
Buy Used or Rent From Amazon 🛍: It's always best to price check for the cheapest option, but most of the time, I've found Amazon to be the most cost-effective.
Borrow From Your University Library 📚: Most professors are sympathetic and understand that books can be expensive, so oftentimes, they'll have copies of their books on loan at the library.
Purchase From Prior Students 👩🏻‍💻: Most colleges will have some type of "Free and For Sale" page on Facebook where students can buy and sell items from furniture to clothes to textbooks!! You can search through individual listings, or see if there's a running Google Spreadsheet listing all the books for sale.
Use eTextBooks Over Physical Copies 📱: Ebooks will most likely be cheaper than physical books, and they're great because they also save on space! If you're okay with reading on a screen, search different websites for digital copies of your textbook. Sometimes, you won't be able to skip purchasing from the bookstore. You may be required to purchase a book that is only sold by your school's bookstore. Some pre-med classes like Chemistry and Bio make it mandatory to purchase lab notebooks from the campus bookstore. Other times, you'll have to purchase a textbook to obtain an access code to complete online assignments. Research beforehand and ask those who've taken the class before to make the smartest purchase! 💡
2. Invest in a Mattress Topper
College mattresses aren't typically known for being the most comfortable, and when you're spending most of your day out and about in classes and extracurriculars, you want to come home for a good night's rest to recharge before the next day. One of the best investments I made throughout college was in a 2-inch memory foam mattress pad. In comparison to other items you might purchase before starting school, this one is on the pricier end. 😌💤 BUT it's one of my purchases that I haven't regretted at all. If you're using it throughout your 4 years of school, it's well worth the initial investment!
3. Start Building Credit Early
It's never too early to start thinking about your financial future, and one of the best things you can do for yourself is to start building credit. 🌟 Good credit is essential throughout your life, whether you want to buy a house and car or apply for a loan. Having a strong credit history signals to banks and other lenders that you will be able to pay off your debt down the line. If you took out a loan for college, you actually started building your credit already!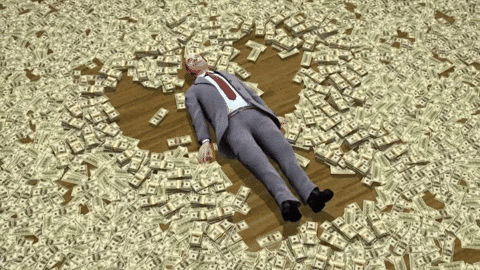 Another easy way to establish a credit history is by opening a credit card! If you're a student, I highly recommend getting the Discover Student Card because it has a 5% rotating cash back, and it allows you to view your FICO score (which is what banks use to view your credit score) for free! Make sure you pay off your card every month because credit card interest is notoriously high, but if you use it responsibly, it's a great way to start preparing for your financial future. If you don't feel comfortable with owning your own credit card yet, ask your parents to make you an authorized user for theirs!
Note: There are tons of other credit card options that exist such as the Bank of America Cash Rewards or American Express Blue Cash Everyday, but I plan on diving a little deeper into them in my next College 101 post on finances! 😎
4. Join New Clubs (But Don't Feel Obligated to Stay In Every One)
At the beginning of the school year, there will be an activities fair featuring all the clubs on campus. GO TO IT!! Even if it's for a few minutes, allow the time to explore the different organizations your school has to offer. Aside from classes, your primary friend group will come from the activities you're involved in on campus. Make a list of the clubs that you're interested in, and attend the first meeting of each. If you don't enjoy it, don't feel obligated to stay. The main lesson is to at least give yourself the chance to try. 💖 I decided to rush a business fraternity my freshman year of college, and it was one of the best decisions I ever made. I never thought I would join any Greek organization before college, but the people I've met have become like family.
5. Treat Your Body Well
As a bright-eyed and youthful Freshman, you will have tons of energy and think that you can conquer the world. Let me just say…TREAT YOUR BODY WITH CARE. You may want to go out to tons of late-night events every day or pull one all-nighter after another. You may think that you can get away with running on less than 5 hours of sleep for an entire month. BUT it will catch up to you. No one is there to tell you to eat like a responsible adult, but that doesn't mean you should eat ice cream for dinner every day. 🥕 If you go out to party every weekend, don't get too hammered to where you won't remember last night's details each time. Your body is a machine, and if you don't treat it with care, it will start breaking down on you.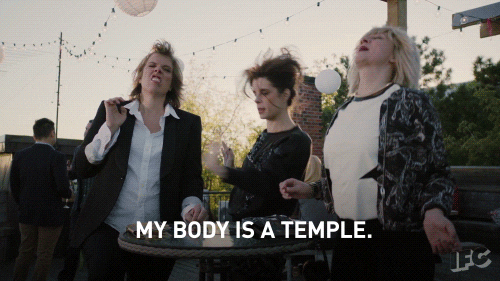 6. It'll Take Time to Find Your True Friends
In an ideal world, the first group of friends you make in college either from your freshman floor or at some random event will become your permanent friend group throughout the next 4 years. You'll instantly click, become BFFs, and be the bridesmaids each other's weddings. In reality, finding your forever friends will take much more time, and that's 100% okay. 💞 Allow yourself the time to try new activities and meet new people because the ones who truly match with you will stick. Some friends will drift apart as you move throughout college, but you'll also find other amazing people too. For the people who have genuinely left a mark in your life, you'll know and will find a way to actively work to keep that relationship alive.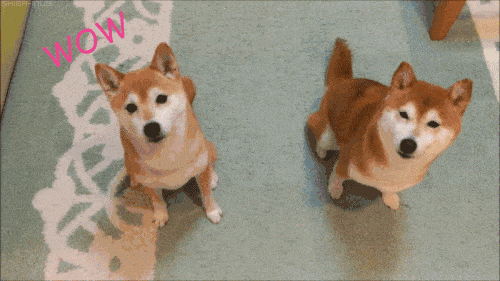 7. Go To Office Hours
This was something I struggled with a lot at first because talking to professors just seemed like such a scary concept to me, but teachers are human too! Most professors will be kind and understanding about your questions, and attending office hours is a great way to show that you're proactive and want to learn. Of course, some professors may not be as nice or helpful as others, so my rule of thumb is to try and attend at least one office hour for each class throughout the semester. ✏️ If it isn't helpful, you don't have to go back, but it doesn't hurt to try. Plus, professors will be more willing to write recommendation letters for you if they know who you are!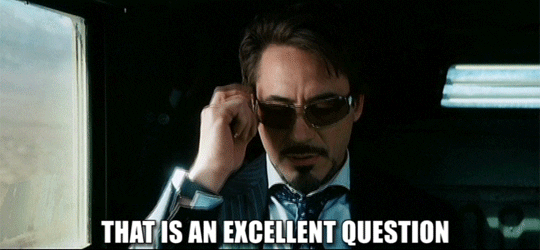 8. Find Your Balance Between Studying and Fun
Freshman year will fly by between adjusting to college, making new friends, attending social events, and studying from upcoming exams. With everything going on at once, it's easy to get overwhelmed. It's natural for us to want to make friends in a new environment and that requires being social which requires time. At the same time, college classes are harder than high school classes which means more time needs to be devoted to studying. I plan on writing another post about How to Study for a 4.0 and How to Balance Book Blogging and School, but the main idea is to study smarter not harder. 🤓 You want to find a balance where you're not locking yourself in your room every day to study, but you also don't want to be going out every night where you forget your educational responsibilities.
🌺 Related: The Struggle of Balancing Book Blogging and School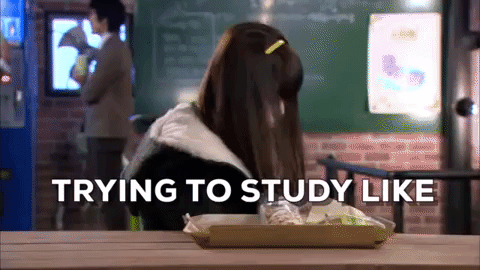 9. If You Have a Work-Study, Work In a Field You're Interested In
College is *no surprise* expensive. If you receive financial aid from your school, you also might be required to have a work-study to help fund your tuition. 💵 Even if you aren't required to have an on-campus job, it's still a great way to have additional income for personal use. Many colleges will offer jobs ranging from working at the campus bookstore to being an assistant in the alumni office. I highly recommend choosing and applying for a job that aligns with a career you're interested in pursuing. For example, many of my pre-med friends work in a research lab for one of the STEM departments or our medical school. It's a great way to get industry experience but also have something relevant to put on your resume!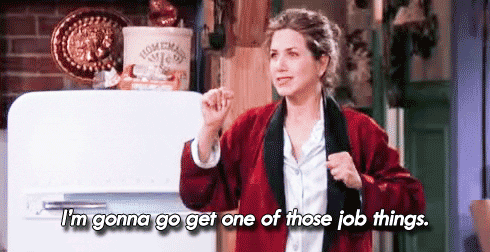 10. Talk to Older Students
I promise you…whatever questions you have or whatever circumstance you're going through someone older and wiser likely went through something similar. 🌟 They'll be a great resource to you when figuring out what classes to take, which professors to avoid, life hacks to get around campus, or even what restaurants to try in the area. Most people are usually really nice and want to share their experiences with you so don't be afraid to approach them. They've been in the exact same boat as you!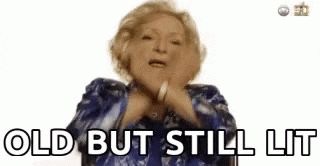 And that concludes the first post in my College 101 series! Thank you so much for reading through it all, and I hope you found it somewhat helpful. What are your thoughts on this series so far? If you have any requests or other topics you'd like me to cover, please let me know in the comments!
Where are you in your educational journey?
Were these tips helpful?
What other topics would you like to see?