On August 18th, 1993, the wonderful Perseus Jackson was born on this Earth. 🍰 I still remember reading this book for the very first time… *cut to flashback* I was on a school bus on a field trip to the California Science Center in 6th grade. I was paying more attention to Percy and his quest to retrieve Zeus's lightning bolt than the science attractions. ⚡️💙 Through this series, I discovered fun-loving characters I could relate to and found friends within Rick Riordan's stories. The Lightning Thief was also one of the first books I ever reviewed on my blog so please check it out my full discussion!
This series honestly means so so much to me and is truly an integral piece of my identity as a reader. Percy, Annabeth, Grover, Nico, Thalia, etc. all hold a special place in my heart. Like many other self-proclaimed campers, I've watched these characters grow older on adventures, laugh around the campfire at Camp Half-Blood and Camp Jupiter, fall in love with each other, suffer through hardships, but most importantly, find a family among friends. ✨
Character Mood Boards 📸
In honor of one of the greatest literary works of all time and my personal favorite series, I decided to create character mood boards for the OG trio of the first book. If you like these mood boards, be sure to check out others I've made under the Mood Boards category. 🎨 Also, as a quick disclaimer, all photos for these mood boards were taken from Pexels and Unsplash which are my favorite go-to's for free stock images.
P E R C Y . J A C K S O N
A N N A B E T H . C H A S E
G R O V E R . U N D E R W O O D
My Top 10 Favorite PJO Memes 🤪
Also, since the PJO and HOO series are well known for their classic humor and fun-loving spirit, I wanted to share some of my favorite memes of my favorite characters. 😎 I'm also going to add a few of my favorite quotes from the series in between just to hit you all with more feels and show my appreciation for the series.
"You're not getting away from me. Never again."
― Percy Jackson, The Mark of Athena
"The rivalry ends here. I love you, Wise Girl."
― Percy Jackson, The Blood of Olympus
"Yours in demigodishness, and all that. Peace out!"
― Leo Valdez, The Son of Neptune
"But remember, boy, that a kind act can sometimes be as powerful as a sword."
― Dionsyus, The Battle of the Labyrinth
"Happy Birthday, Seaweed Brain"
― Annabeth Chase, The Last Olympian
Thank you for reading through this post and all my ramble-y thoughts! 😭❤️ This series honestly means so much to me and has made me into the reader I am today. Uncle Rick has written characters that feel like my own brothers and sisters, and you should definitely continue to support his future works and especially his imprint, Rick Riordan Presents, which aims to publish middle-grade authors from underrepresented cultures and backgrounds!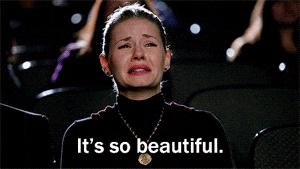 Have you read the PJO series?
Who are your favorite characters?
Which mood board did you like best?
Instagram | YouTube | Twitter | Goodreads | Pinterest
Instagram | YouTube | Twitter | Goodreads | Pinterest