Good Morning, friends!! A few weeks ago, I shared many of my favorite books alongside one of my favorite breakfast foods…pancakes…in The Pancake Book Tag. 🥞💛 Today, we're exploring the flip side of the pancakes vs. waffles debate by diving into The Waffle Book Tag which is an original tag created by the most internet-famous waffle lover herself, Kat from Novels and Waffles! Thank you so much Kat for tagging me in your lovely creation, and I hope you all enjoy reading:
The Rules
Link back to the original creator, Kat @ Novels & Waffles 
Feel free to use any of the waffle graphics in this post, just make sure to credit me (pretty pretty please with lots of maple syrup on top)
Tag as many people as you want (or don't want) to. No pressure here, folks 🙂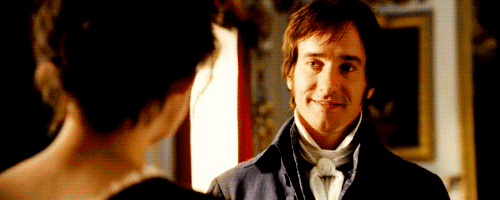 Pride and Prejudice by Jane Austen. Call me basic…but this book is such a classic!! Elizabeth Bennett is the independent, passionate reader that I have always aspired to be like, and though this book was originally published in 1813, it's still a timeless piece of literature because the writing and messages were so ahead of its time. ✨📚 Jane Austen explores themes of romance, responsibility, pride & prejudice (of course), as well as the expectations placed on women in this 18th-century satirical comedy. The movie starring Kiera Knightley is also one of my FAVES. The scenery is beautiful, the humor (especially from Mrs. Bennett is so enjoyable), and the ANGST from the romance is just the OG creation of enemies-to-lovers!!
To All the Boys I've Loved Before by Jenny Han. I know I talk about this trilogy way too much for my own good, but it is just the perfect cutesy rom-com I NEED in my life. 💖🍰 The first book itself is good, but the second and third are NEXT LEVEL. You just can't help but fall in love with all the characters as they grow throughout each book and as you become a part of the family. Even though I consider myself to be more like Margot, I definitely am in love with Lara Jean's aesthetic! From the soft pink pastel to her baking hobby, I honestly think I've unconsciously started to become her character. 🥰
🌺 Related: Book Review: To All the Boys I've Loved Before by Jenny Han
🌺 Related: Book Review: P.S. I Still Love You by Jenny Han
Percy Jackson & the Olympians by Rick Riordan. Speaking of another series that I spend way too much time talking about…Percy Jackson is THE series that really pushed me from a casual reader to an absolute bibliophile. I adore Rick Riordan's characters with all my heart AKA I will protect Percabeth and Solangelo to the end of time(!!) They feel like close friends who I've grown up with and uh watched save the world multiple times. I'm really hoping that Uncle Rick will one day write a happy epilogue book with everyone doing well in their adulthood and laughing at jokes together. 🤧💙
🌺 Related: Happy Birthday, Percy Jackson!! ( + Character Mood Boards and My Favorite Memes)
Prince Henry from Red, White, & Royal Blue by Casey McQuiston. I had such a hard time deciding which character to pick for this prompt but then it hit me…which character is the most cinnamon roll out of all of the cinnamon rolls??? Prince Henry of Whales!! He is just such a precious character who is easy to adore and root for in the political romance of the decade. ❤️💙 I've already gushed about this book endlessly, but Alex and Henry are just SO WONDERFUL together and deserve everything. Their friendship with all the other characters is #squadgoals, and this book was a perfect indulgence.
Somewhere Only We Know by Maurene Goo. Although this book was a cutesy contemporary and explored the K-Pop industry, I thought it definitely had its sad and introspective moments. 🎵🎤 Lucky and Jack, the main characters of the story, would often discuss the expectations family or society would have on them and how it impacted the choices they made. While the overall story was enjoyable and explored the fun and food Hong Kong had to offer, it also was a very reflective story about following your passions and living your life despite others' expectations.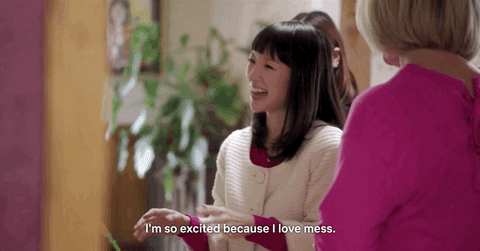 The Life-Changing Magic of Tidying Up by Marie Kondo. My blog is primarily a Young Adult book blog, but over time summer, I decided to pick up something different that I was still majorly interested in. Marie Kondo's book and philosophy centers around a single question: does it spark joy? 🌟 It has an almost spiritual and emotional component that asks you to reflect on the materialistic mindset that many of us easily fall into. I've been thinking about this topic a lot recently, especially in the context of reading and blogging, and I'm considering writing a post about why you should KonMari your blogging life.
Legend by Marie Lu. I remember reading this series when I was younger, and I was just so SHOOKETH by the final ending in Champion. I was a crying mess at what happened to June and Day and Eden and AGHHHH. I reread the series again via audiobook last year, and I was still just as emotionally affected. Luckily, the 4th book Rebel will be out later this year, and we can finally be reconnected with the wonderful characters and wistfully dream of a happy ending for them. 😌💛
My Kindle Paperwhite! Before this purchase, I used to own a 2nd Generation Kindle that I constantly used, but last year, I decided to treat myself for my birthday and upgrade to a Kindle Paperwhite. Let me just say…BEST DECISION EVER. 📱 The Kindle Paperwhite is so much lighter to physically carry and having a backlight for reading is game-changing. I actually prefer e-books to physical books to begin with, so this was an easy prompt for me to answer. I often switch between reading on the Kindle app on my phone and my actual Kindle, but overall, it's been such a breeze to hold and use!
🌺 Related: My Top 5 Reasons Why I Love E-Books
Tagging my wonderful friends 💕:
Do you prefer pancakes or waffles?
Did any book in this tag catch your eye?
Instagram | YouTube | Twitter | Goodreads | Pinterest
Instagram | YouTube | Twitter | Goodreads | Pinterest