There are times when you read a contemporary novel and finish the book feeling all warm and fuzzy inside after concluding the sweet romance in a happily ever after. Other times, you'll close the book and sit there for the next few minutes deep in thought. ☁️ Permanent Record was an introspective story about personal growth, family, and a desire for something better. In comparison to her debut novel, Emergency Contact, Mary HK Choi's sophomore novel has a more wistful and mature tone, yet it still presents the same thoughtful prose that encourages everyone to look deeper at their actions and passions in life.
PERMANENT RECORD by Mary H.K. Choi
PUBLISHED BY Simon & Schuster Books for Young Readers (Simon & Schuster) on September 3rd 2019
GENRES: Contemporary
PAGES: 400 
After a year of college, Pablo is working at his local twenty-four-hour deli, selling overpriced snacks to brownstone yuppies. He's dodging calls from the student loan office and he has no idea what his next move is.
Leanna Smart's life so far has been nothing but success. Age eight: Disney Mouseketeer; Age fifteen: first #1 single on the US pop chart; Age seventeen, *tenth* #1 single; and now, at Age nineteen…life is a queasy blur of private planes, weird hotel rooms, and strangers asking for selfies on the street.
When Leanna and Pab randomly meet at 4:00 a.m. in the middle of a snowstorm in Brooklyn, they both know they can't be together forever. So, they keep things on the down-low and off Instagram for as long as they can. But it takes about three seconds before the world finds out…
Trigger/Content Warnings: financial debt, mention of recreational drug use
Book Review ✏️
Permanent Record follows the perspective of Pablo (Pab) Neruda Rind, a half-Korean and half-Pakistani college dropout, who works the night shift at a local health foods store in hopes of paying off his overwhelming college and credit card debt. One late night winter morning at 4AM, a strange girl stumbles into the store looking for all the possible junk food combinations. 🌙 The girl unexpectedly turns out to be Leanna Smart, a famous pop star and social media celebrity, and Leanna and Pab end up flirting and joking around, beginning a whirlwind romance that is filled with emotion, spontaneity, passion, and worries.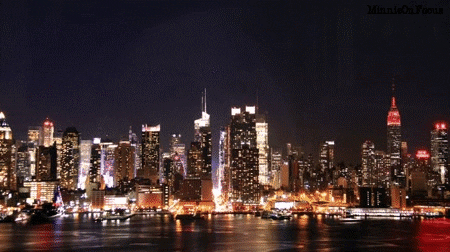 Mary HK Choi's writing is easy to read with one page flying by after another, and the overall tone of the story is more mature and dreamlike— reading this book felt like having a late-night talk with a close friend. In comparison to Emergency Contact which has a more hopeful tone since Penny starting her freshman year of college, Permanent Record felt unafraid to be a bit more somber. Her language manages to capture the millennial spirit from social media exchanges to everyday language with friends. The issues this book tackles and the framing of each character felt very relatable as a 20-year-old college student.
"God, this country. It's so predatory."
Personally, I think what makes this story so spectacular is that it goes beyond a simple love story. The synopsis does set the book to seem like a budding romance after an accidental meet-cute. However, I would argue that Permanent Record is more about Pablo's story of picking himself up again after life knocks him down. 💛 Faced with crippling amounts of debt and no college degree, he's unsure of how to support himself and his family, and Choi isn't afraid to show the harsh realities of society through an unfiltered lens with raw, genuine emotions.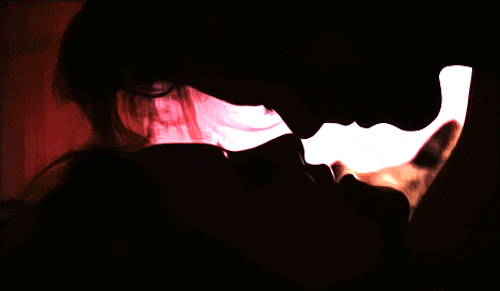 Another underlying subplot of the story is Pablo's relationship with his family, specifically his misfit younger brother in middle school who never fails to rebel and get into trouble, his South Korean mother whose relationship with him is strained due to him dropping out of college, and his Pakistani father who is less hands-on in his life. He struggles with identity as a child of diaspora, and throughout the story, he contemplates each family relationship and how it has shaped and will continue to shape him for the future.
"Life isn't a destination. It's the continual practice of things that make you wiser and happier"
Permanent Record was the thought-provoking, coming-of-age story that I didn't know I needed. If you read and enjoyed the plotline of Somewhere Only We Know by Maurene Goo or fell in love with the late-night setting in Serious Moonlight by Jenn Bennett, this is a book that you NEED to pick up. Set as a slice-of-life story, Permanent Record spoke to my 20-year-old heart, and I can't wait to see what Mary HK Choi writes next. ✨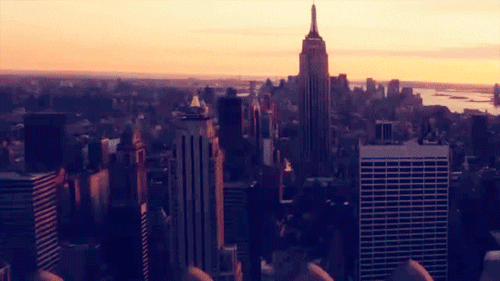 About the Author
Mary H.K. Choi is a writer for The New York Times, GQ, Wired, and The Atlantic. She has written comics for Marvel and DC, as well as a collection of essays called Oh, Never Mind. Her debut novel Emergency Contact was a New York Times bestseller. She is the host of Hey, Cool Job!, a podcast about jobs and Hey, Cool Life!, a podcast about mental health and creativity. Mary grew up in Hong Kong and Texas and now lives in New York.
Follow her on Twitter and Goodreads.
🌟 Thank you so much to Simon & Schuster for providing me with an ARC in exchange for an honest review as part of their blog tour. Be sure to check out the full blog tour schedule to see all the amazing reviews! 🌟
August 26th – Vicky Who Reads
August 27th – Adventures of a Book Junkie
August 28th – Utopia State of Mind
August 29th – Read by Tiffany
August 30th – Rich in Color
August 31st – Your Tita Kate
September 2nd – Books on Pointe
September 3rd – Andi's ABCs
September 4th – Book Scents
September 5th – Twirling Pages
September 6th – Bookshelves & Paperbacks
September 9th – YA Bibliophile
September 10th – Mary Had A Little Book Blog
September 11th – Chasing Faerytales
September 12th – Nicole's Novel Reads
September 13th – Mel to the Any
Have you read Permanent Record?
What were your thoughts?
Instagram | YouTube | Twitter | Goodreads | Pinterest
Instagram | YouTube | Twitter | Goodreads | Pinterest