Happy Thursday, friends! Today, I'm bringing you a full review of all my thoughts on There's Something About Sweetie by Sandhya Menon. I decided to listen to this book via audiobook over the summer, and it FLEW by. As expected, this book was as sweet as its title and cover and had me craving for more. 🍬🍭 Sandhya Menon has crafted a heartwarming contemporary story with an adventurous plotline and fiercely independent characters you can't help but adore. From the writing to the pacing, I could definitely see Menon's growth as a writer from her debut novel, making me excited to see what's to come next.
THERE'S SOMETHING ABOUT SWEETIE by Sandhya Menon
PUBLISHED BY Simon Pulse (Simon & Schuster) on May 14th, 2019
GENRES: Contemporary
PAGES: 384
ADD TO GOODREADS // BOOK DEPOSITORY
Ashish Patel didn't know love could be so…sucky. After he's dumped by his ex-girlfriend, his mojo goes AWOL. Even worse, his parents are annoyingly, smugly confident they could find him a better match. So, in a moment of weakness, Ash challenges them to set him up.
The Patels insist that Ashish date an Indian-American girl—under contract. Per subclause 1(a), he'll be taking his date on "fun" excursions like visiting the Hindu temple and his eccentric Gita Auntie. Kill him now. How is this ever going to work?
Sweetie Nair is many things: a formidable track athlete who can outrun most people in California, a loyal friend, a shower-singing champion. Oh, and she's also fat. To Sweetie's traditional parents, this last detail is the kiss of death.
Sweetie loves her parents, but she's so tired of being told she's lacking because she's fat. She decides it's time to kick off the Sassy Sweetie Project, where she'll show the world (and herself) what she's really made of.
Ashish and Sweetie both have something to prove. But with each date they realize there's an unexpected magic growing between them. Can they find their true selves without losing each other?
Trigger/Content Warnings: fat-shaming & fatphobic language
There's Something About Sweetie follows the perspectives of Ashish Patel and Sweetie Nair. Sweetie felt like the girl-next-door who was relatable and inspiring—she is just so passionate and gives her all to everything she does from running to family to love. To complement her boldness, Ashish is the confident, cocky, yet also soft younger brother of Rishi Patel, the main love interest in the Menon's debut novel. 💞 Throughout the story, we follow their journey of falling in love and developing as individuals, and I really enjoyed reading about how they grew stronger and more understanding together.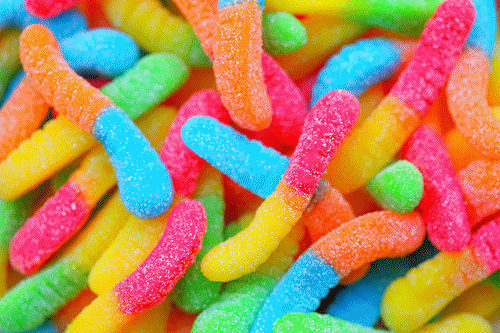 As someone who grew up with insecurities about self-image, I found Sweetie's character to be empowering and relatable. It's no secret that Asian cultures have an ideal body type, and this idea of favoritism is further explored through people's assumptions and treatment of Sweetie—to the point where her mother says Sweetie isn't allowed to date Ashish because she's fat and he isn't. However, Sweetie doesn't believe that she needs to lose weight for anyone. If anything, "fat" is a descriptive word that society has associated with a negative connotation. Menon challenges the fatphobia that is prevalent in our society and reaffirms with positivity and love the validity, beauty, and power of young fat girls of color. 💖
"The word 'fat' isn't inherently bad or gross. It's people who've made it the way. 'Fat' is just the opposite of 'thin', and no one flinches at that one. So, to me, 'fat' is just another word that describes me, like 'brown' or 'girl' or 'athlete'."

A year ago, I wrote a review for Sandhya Menon's debut title, When Dimple Met Rishi, where I discussed why I didn't wholeheartedly love the story. Comparing the two books, I can definitely see Menon's growth and development as a writer—Sweetie and Ashish's narration was easy to read, making them characters who were easy to love. The plotline also just felt much more fleshed out. ✏️ At the same time, I can also see where some of my faults as a reviewer were back then because I mentioned that I wanted more cultural references explained since having to put the book down and look references up on Google broke the flow of the story. Now, I'm seeing the pride in Indian culture woven seamlessly into the narrative.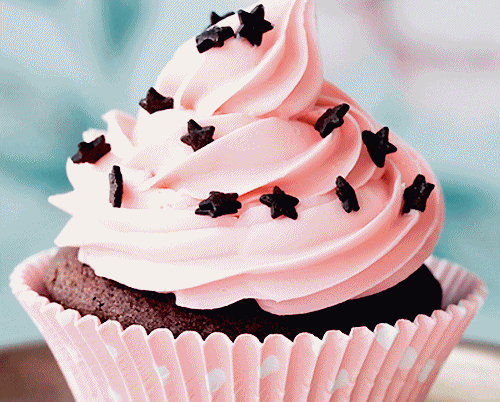 Overall, There's Something About Sweetie was a story of romance and growth. I'm honestly so excited to see Menon's growing popularity as a well-loved contemporary author because it's truly well-deserved. 🌟 I hope you give Sweetie and Ashish's story a chance because they're truly a pair that is easy to support. I've only read two of her books so far, but I'm definitely excited to pick up her next contemporary romance which is actually a retelling of Beauty and the Beast!
Have you read There's Something About Sweetie?
What were your thoughts?
Instagram | YouTube | Twitter | Goodreads | Pinterest
Instagram | YouTube | Twitter | Goodreads | Pinterest