Hello, everyone! I'm extremely excited for today's post because I'm participating in The Dragon Warrior blog tour which is hosted by Shealea from Caffeine Book Tours. I was so excited to be invited to review this #OwnVoices fantasy because this was a story that spoke to my childhood. Through the incorporation of Chinese mythology and culture, Katie Zhao has crafted a world that touches the heart of every immigrant and child of diaspora. ✨ From hilarious dialogue to adventurous characters, this heartfelt story encourages every young reader that with bravery, determination, and a hint of magic, they too can be a hero.
THE DRAGON WARRIOR by Katie Zhao
PUBLISHED BY Bloomsbury USA Kids (Bloomsbury) on October 15th 2019
GENRES: Fantasy
PAGES: 288
ADD TO GOODREADS // BOOK DEPOSITORY
As a member of the Jade Society, twelve-year-old Faryn Liu dreams of honoring her family and the gods by becoming a warrior. But the Society has shunned Faryn and her brother Alex ever since their father disappeared years ago, forcing them to train in secret.
Then, during an errand into San Francisco, Faryn stumbles into a battle with a demon–and helps defeat it. She just might be the fabled Heaven Breaker, a powerful warrior meant to work for the all-mighty deity, the Jade Emperor, by commanding an army of dragons to defeat the demons. That is, if she can prove her worth and find the island of the immortals before the Lunar New Year.
With Alex and other unlikely allies at her side, Faryn sets off on a daring quest across Chinatowns. But becoming the Heaven Breaker will require more sacrifices than she first realized . . . What will Faryn be willing to give up to claim her destiny?
Inspired by Chinese mythology, this richly woven contemporary middle-grade fantasy, full of humor, magic, and heart, will appeal to readers who love Roshani Chokshi and Sayantani DasGupta.
Trigger/Content Warnings: on-page death of loved one, bullying
Book Review ✏
The Dragon Warrior follows the journey of 12-year-old Faryn Liu, a young multiracial girl who lives in San Francisco with her younger brother, Alex, and her grandfather. 💛 After stumbling across a demon one evening, she discovers her powers and true identity as the Heaven Breaker, a powerful warrior to the Jade Emperor. To prove herself worthy, she and her brother must travel on a quest across the country, growing deeper with her culture and finding her own family along the way.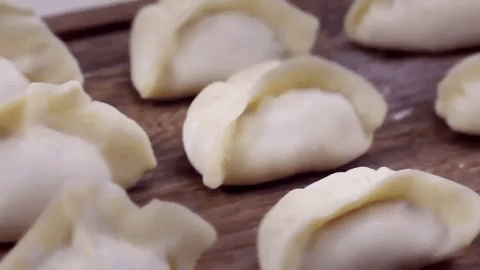 Reading Katie's writing was a magical experience—one second you'll be laughing from the funniest joke to quietly sobbing from an unexpected turn. 🥟 Fans of Rick Riordan's writing in the Percy Jackson series will find themselves loving the equally lighthearted sass and humor. Her vivid descriptions of rou bao zi (steamed buns) and nian gao (sticky rice cakes) will leave you hungry for more. The entire story was easy to fly through and reading it felt like watching an adventure movie unfold.
"Never forget that you are the dragon warriors and heroes of your own stories"
As an Asian American reader, my heart grew 10x while reading this book because I wished that my younger self had this story while growing up. Seeing endless references from my childhood brought back many memories of Chinese New Year celebrations with my family, and in her story of family and forgiveness, Faryn reminds all readers that anyone can be a hero, showing the reader that there is more than what meets the eye.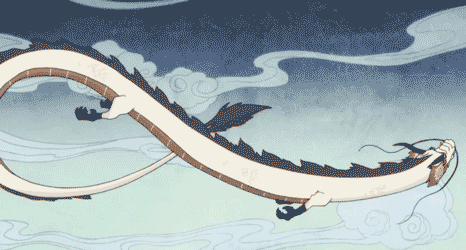 Overall, The Dragon Warrior did not disappoint as one of my most highly anticipated reads of 2019, and I would definitely recommend this book to all my friends! 🎉 In fact, this is a book I'm excited to share with all my younger cousins because I hope they will feel inspired by Faryn and the magical Chinese culture. Katie Zhao will easily become many readers' new favorite author, and I cannot wait to see what she writes next!
Mood Boards 📸
As a quick disclaimer, all photos for these mood boards were taken from Pexels and Unsplash which are my favorite go-to's for free stock images. If you like these aesthetics, please check out my rainbow mood boards for Small Town Hearts and If I'm Being Honest!
R E D
G O L D
B L U E
About the Author
Katie Zhao is a 2017 graduate of the University of Michigan with a B.A. in English and Political Science, and a 2018 Masters of Accounting at the same university. She is the author of Chinese #ownvoices middle-grade fantasy THE DRAGON WARRIOR (Bloomsbury Kids, October 2019 & 2020), as well as a young adult author. She is a mentor for Author Mentor Match. She is currently open to freelance editorial services for young adult and middle-grade manuscripts.

Website |Goodreads | Instagram | Twitter
Be sure to check out the full blog tour schedule to see all the amazing reviews, quotes, and creatives!

Have you read The Dragon Warrior?
What were your thoughts?
Instagram | YouTube | Twitter | Goodreads | Pinterest
Instagram | YouTube | Twitter | Goodreads | Pinterest