Kasie West has always been my contemporary-writing queen, but truthfully, I do think that I'm starting to age out of her primary audience. Her stories have either been a hit-or-miss, and this one seemed to be lacking a special spark to make me completely immersed in the characters and their lives. Maybe This Time had a cute premise and the potential to be a heart-warming story, but it lacked the development to make me truly fall head-over-heels. 💐 While it had the classic playful banter and entertaining storyline of any Kasie West novel, I was hoping for more development in the characters to become my next favorite contemporary.
MAYBE THIS TIME by Kasie West
PUBLISHED BY Point (Scholastic) on July 9th 2019
GENRES: Contemporary
PAGES: 368
ADD TO GOODREADS // BOOK DEPOSITORY
One year. Nine events. Nine chances to . . . fall in love?
Weddings. Funerals. Barbecues. New Year's Eve parties. Name the occasion, and Sophie Evans will be there. Well, she has to be there. Sophie works for the local florist, so she can be found at every big event in her small hometown, arranging bouquets and managing family dramas.
Enter Andrew Hart. The son of the fancy new chef in town, Andrew is suddenly required to attend all the same events as Sophie. Entitled, arrogant, preppy Andrew. Sophie just wants to get her job done and finish up her sketches so she can apply to design school. But every time she turns around, there is Andrew, getting in her way and making her life more complicated. Until one day she wonders if maybe complicated isn't so bad after all . . .
Told over the course of one year and following Sophie from event to event, this delightful novel from master of romantic comedy Kasie West shows how love can blossom in unexpected places.
Trigger/Content Warnings: distant parents, verbally abusive language
Maybe This Time follows the story of Sophie Evans, a small-town girl who works as a local florist but dreams of moving to NYC to become a fashion designer. 💘 Andrew Hart is the son of celebrity chef, Jeff Hart, and is new to town, helping his father revamp a local catering company. Since florists and catering companies tend to run in the same circles, Sophie and Andrew have nine chances to fall in love, but their conflicting perspectives and clashing personalities mean there have been more quarrels than sparks.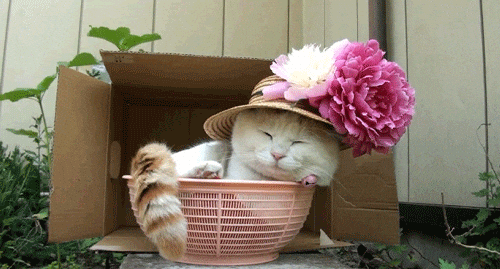 In terms of storyline, this book tackled more serious topics than your usual fluffy Kasie West novel, exploring themes of family relationships and tense friendships. Since the story was spread across 9 specific events, it made the execution of these topics difficult to dive deeper into, and at times, I wished it were better contrasted against the romance. While I could see improvement in the family drama over time, it still didn't feel properly resolved by the end of the book either.
While I did enjoy the overall playful banter and fun writing of the story, the romance development felt more abrupt, and there wasn't a clear transition between the enemies-to-lovers romance. 🤔 It didn't have the signature swoony chemistry between the main characters, and if anything, their relationship felt more forced and unnatural. I didn't find myself yearning for their progression as a couple, and I couldn't bring myself to be invested in their romance.
Overall, Maybe This Time was a quick and entertaining read, but it lacked the classic romantic development that defines a Kasie West novel. There were definitely moments that left me happy and warm. However, it didn't quite hit the spot that her typical heartwarming stories do, and this wouldn't be the first Kasie West book that I'd recommend to others. Hopefully, her future stories bring back that special romantic spark!
Have you read Maybe This Time?
What were your thoughts?
Instagram | YouTube | Twitter | Goodreads | Pinterest
Instagram | YouTube | Twitter | Goodreads | Pinterest