Hello, friends!! It's been over a week since my last blog post (because school has been ~i n t e n s e~), but today, I'm excited to be back and sharing the Behind the Book Blogger Tag which I found over at Emma Reads Too Much. 💘 Most of the book tags I've done recently have been centered on books only so I thought it'd be fun to switch things up and introduce myself a bit more. It's time to get to know the blogger behind Read By Tiffany!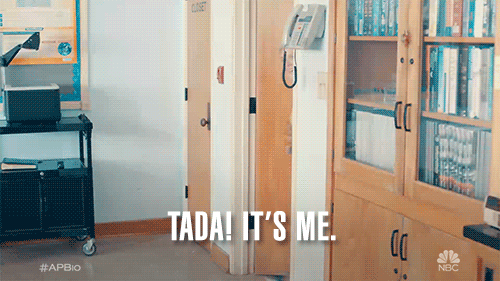 The Rules:
Thank the person who nominated you
Answer all the questions down below
Pingback to the creator: Ellyn @ Allonsythornraxx
Nominate 5+ bloggers you'd like to know more about, to do this tag
1. Why did you start blogging? & Why have you kept blogging?
I started my blog back in December 2017 after my IRL friend Alexandra from Twirling Pages encouraged me to start blogging as a way to share my love for books with the greater internet community. 📚 I saw how bookstagram, book twitter, and her blog made a positive impact on her life, and since I didn't have anything to lose, I simply took a leap of faith!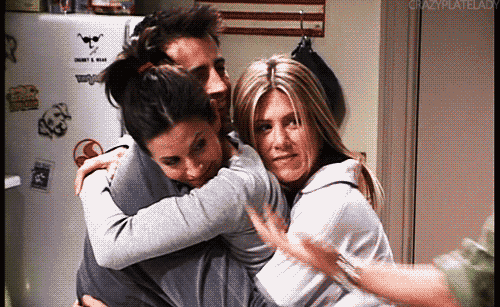 After I made the initial leap to start my blog, I met so many incredible bloggers who also shared my passion for reading. The book community itself is filled with many wonderful, loving, and kind people that I luckily am able to call my friends. I've also been given so many incredible opportunities to work with publishers and authors that I adore. 💖 Finally, it's also been a way to learn more about myself and gain a confidence in writing and ~creating~ by having my own little home on the interweb.
2. What is your favorite type of blog post to write?
I used to have a major preference for writing discussion posts, but now, I would say I don't have a specific favorite, especially since I have less time to write in general. Any time that I am able to see a blog post come to life whether it's a book review or book tag or how-to or discussion post I feel proud of being able to create something. I always feel this sense of achievement every time my blank Word Doc turns into a pretty and formatted post. ✏️✨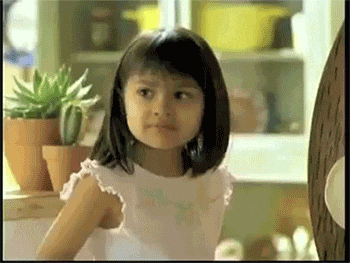 3. What are your top three favorite blog posts?
It's always hard to pick a favorite blog post, especially since I've written over 100+ posts by now. However, if I had to narrow down my top three posts, they would be:
1. Book Review: Always & Forever, Lara Jean (+ My Banana Bread Recipe!!)
The To All the Boys I've Loved Before series by Jenny Han will go down in history as one of my all-time favorite contemporaries, and over the summer, rereading Lara Jean's story was the reason I decided to start my baking hobby! 🍫🥣 This review is one of my favorites because it's the last book in the trilogy, and I also got to share my recipe for banana bread.
2. How to Create Pretty & Aesthetic Rainbow Mood Boards
One of my favorite types of content to create are mood boards and aesthetic pieces for books, specifically for blog tours. 📸 I've received a lot of positive feedback on the pictures and combinations that I thought it'd be fun to share my thought process on picking photos and editing together a picture set.
3. Are Books Reviews Underappreciated in the Blogging Community?
This was probably the first discussion post that I had ever written, and I was pretty proud of what I was able to write. 📖 I drew a lot of inspiration from other bloggers, but this discussion post felt very important to write because as book bloggers, our primary content centers around reviewing books!
4. What are some of your favorite things to do to relax?
I personally love to stay home and read as a way to relax, but I recently starting watching FRIENDS on Netflix and have been enjoying the series a lot. I also really enjoy taking baths when I can to ~wash away all my worries~, and I always feel happiest when I'm hanging out with friends and going on ice cream runs! 🍦
5. What are three of your favorite things?
I did the 7 Favorite Things tag a while ago that well captures some things that make me happy, but if I had to narrow the list down, three favorites would be
1. ice cream runs 🍦
2. fluffy puppies 🐶
3. the smell of coffee ☕️
6. What are your proudest blogging moments?
My proudest blogging moments have to be 1) when I received my first physical ARC and 2) when I went self-hosted. I remember sending out my first email to request The Princess & the Fangirl by Ashley Poston, and I was so ecstatic to receive a reply saying my request was approved. 😭❤️ I felt so proud to see how much my blog has grown, and getting my first physical ARC felt like a confirmation of that growth.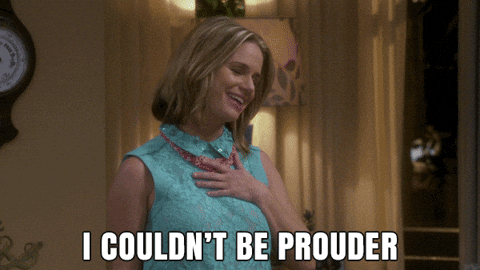 I also felt extremely proud of myself when I went self-hosted earlier this year (see: New Blog, New Me ). It took such a leap of faith, but I'm so incredibly happy with the pink floral aesthetic I have now. There were definitely some hiccups with the website transfer, but eventually, it all got worked out, and I'm proud of the final result. 🌟
7. What are your hobbies outside of blogging?
I think the most known hobby that I have outside of blogging by my followers (especially twitter followers) is that I love baking!! I've been baking brownies, pumpkin bread, banana bread, cookies, etc. If you have any recipes you'd like to share, please let me know, but in the meantime, check out my brownie and banana bread recipes! 🍪🍰🥣 I also used to dance ballet for many years so I really enjoy taking a class whenever I get the chance.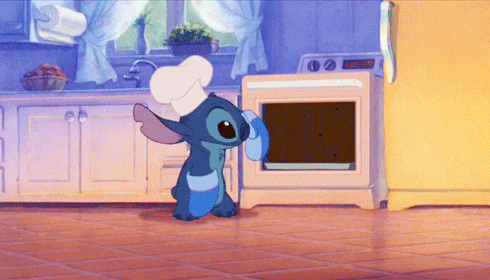 8. Describe your personality in three words.
✨ enthusiastic, empathetic, ambitious ✨
9. What are your top three pet peeves?
I would say…
1. people who are loud in the library 🤫
2. bad/aggressive drivers 🚙
3. people who are rude to retail/service workers 👩🏻‍💻
10. What's something your followers don't know about you?
My second favorite color is yellow! 💛✨ As you can probably tell from the color scheme of my blog and bookstagram feed, pastel pink is my favorite color, but if I had to pick another favorite color, it would be pastel yellow or gold. It's such a bright color that reminds me of sunshine and seeing it just brings a smile to my face.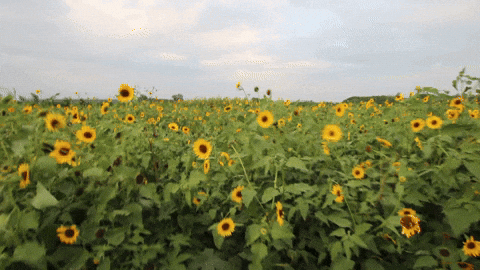 Tagging my wonderful friends 💕 :
Why did you start blogging?
What are your hobbies outside of blogging?
Instagram | YouTube | Twitter | Goodreads | Pinterest
Instagram | YouTube | Twitter | Goodreads | Pinterest