It's been a long while since I've stayed up late because I've been completely swept away by a magical story, but Sorcery of Thorns was a book that spoke to my bibliophile heart. 📖✨ My local library has always been my home away from home and reading a story that explored the magic and secrets of books was a breathtaking adventure. Margaret Rogerson's lyrical writing and vivid world-building paints an imaginary world that intertwines closely with a historical setting of our own. From the first page, I was captivated by the alluring plot and characters, and I never wanted the pages to end.
SORCERY OF THORNS by Margaret Rogerson
PUBLISHED BY Margaret K. McElderry Books (Simon & Schuster) on June 4th 2019
GENRES: Fantasy
PAGES: 464
ADD TO GOODREADS // BOOK DEPOSITORY
All sorcerers are evil. Elisabeth has known that as long as she has known anything. Raised as a foundling in one of Austermeer's Great Libraries, Elisabeth has grown up among the tools of sorcery—magical grimoires that whisper on shelves and rattle beneath iron chains. If provoked, they transform into grotesque monsters of ink and leather. She hopes to become a warden, charged with protecting the kingdom from their power.
Then an act of sabotage releases the library's most dangerous grimoire. Elisabeth's desperate intervention implicates her in the crime, and she is torn from her home to face justice in the capital. With no one to turn to but her sworn enemy, the sorcerer Nathaniel Thorn, and his mysterious demonic servant, she finds herself entangled in a centuries-old conspiracy. Not only could the Great Libraries go up in flames, but the world along with them.
As her alliance with Nathaniel grows stronger, Elisabeth starts to question everything she's been taught—about sorcerers, about the libraries she loves, even about herself. For Elisabeth has a power she has never guessed, and a future she could never have imagined.
Trigger/Content Warnings: murder, grief, loss of loved one, anxiety,
Sorcery of Thorns follows the perspective of Elisabeth Scrivener, an orphan girl who grew up in the Great Library of Summershall. Her dream is to eventually become a Warden, a protector of the library and its books, but when a grimoire is set lose in the library and transformed into a malefic, she takes it upon herself to defend her home and kills it. 📚🗡 Despite protecting the town from potential mass destruction, Elisabeth's survival of the event makes her a prime suspect, and she is sent away for trial, escorted by a sorcerer named Nathaniel Thorn and his demon servant, Silas.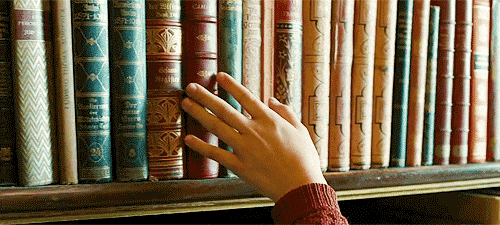 I was initially a little hesitant to dive into this standalone novel because I typically find it difficult for authors to synthesize their entire fantasy world into only one book. Luckily, Maragaret Rogerson did a fantastic job of bringing her story to life—there weren't any unnecessary details, and it was clear to see how the relationship between demons and sorcerers intertwined to spur a moral dilemma. I think Caitlin's review describes this story best as Howl's Moving Castle meets The Infernal Devices.
"Knowledge always has the potential to be dangerous. It is a more powerful weapon than any sword or spell."
The characters within this story were so easy to love. Elisabeth, Nathaniel, and Silas are my children, and ASDFGHJKL I love them all so much(!!) 😭❤️ Elisabeth inspires my inner book nerd, yet she's remarkably strong-willed and brave. Meanwhile, Nathaniel is the brooding, yet funny love interest with a tragic past…my heart honestly was breaking for him throughout the novel. And dear Silas reminded me so much of Jem Carstairs, but part of me was always on edge as if I couldn't necessarily trust him since as a demon, he's indentured to Nathaniel in exchange for his life force.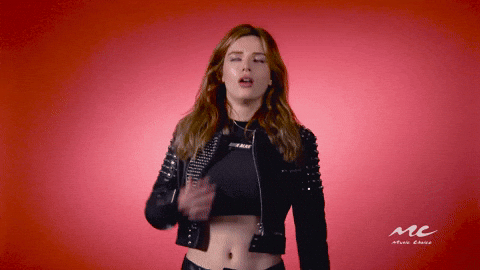 Elisabeth and Nathaniel's banter was extremely fun to read, and I loved seeing the progression in their relationship. When I first saw the cover of this book, I expected a story that was very Sarah J Maas-ish in terms of romantic drama, but I was happily surprised to find that the romance didn't overpower the story (though I will never say no to more slow-burn). If anything, themes of friendship and trust played a larger role with the characters' development.
"It's an honor to fight by your side, Elisabeth, for however long it lasts."
I cannot wait to read Margaret Rogerson's future works, and I definitely need to pick up her debut, An Enchantment of Ravens. This story certainly lived up to its hype, and I'm glad that I gave it a chance. The enchanting world, lovable characters, and the heart-wrenching conclusion left my heart yearning for more from the story! ✨ I would highly recommend this story if you're a fan of reading, magical secrets, and a thought-provoking mystery that will keep you entertained.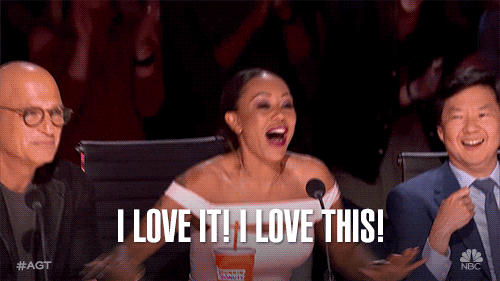 Have you read Sorcery of Thorns?
What were your thoughts?
Instagram | YouTube | Twitter | Goodreads | Pinterest
Instagram | YouTube | Twitter | Goodreads | Pinterest