As passionate book lovers, we're always on the search for the perfect book, but is there really such a thing? Perfect is subjective to each reader, and we each have a different opinion on what makes a great book. Today, I'm sharing some of my favorite books that I believe hit on these perfect components in The Perfect Book Tag. ✨ Thank you so much to The Orangutan Librarian for tagging me!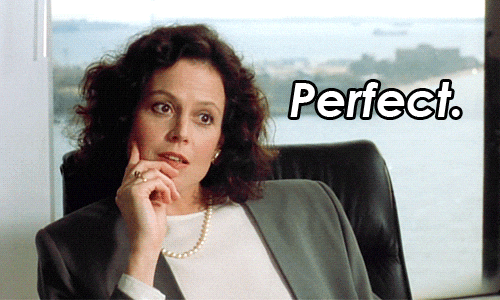 RULES
Answer honestly, there are no wrong answers
To make it just a little harder, you can't mention the same book twice
Have FUN!
Tag Sofii if you decide to do it, She would love to see your answers
Tag at least 5 people
The Perfect Genre
pick a book that perfectly represents its genre
Tweet Cute by Emma Lord. I am such a huge fan of contemporary books, and a recent one I picked up this year that I completely fell in love with was Tweet Cute. This book easily became an instant favorite because it has all the cute fluffiness of enemies-to-lovers, fun family relationships, delicious food descriptions, and classic high school drama. 😍💖 I'm already planning on rereading this book again once it's released because the main characters, Pepper and Jack (i know…SO CUTE RIGHT??) are my faves!!
The Perfect Setting
pick a book that takes place in a perfect place
Small Town Hearts by Lillie Vale. As a girl who grew up in the suburbs of Los Angeles, I've always thought that it'd be fun to live in a small town setting like Stars Hollow in Gilmore Girls. Oar's Rest, is a small touristy beach town in Maine, and I wish it were a real location because everything about this town speaks to the heart from the friendly strangers who make a short pass in the novel and the local restaurants with delicacies that will make your mouth water to the tight-knit community which inspires daytime boat trips and bonfires under the stars. 🌊☀️
🌺 Related: Blog Tour + Rainbow Mood Boards: Small Town Hearts by Lillie Vale
The Perfect Main Character
pick the perfect main character
Sydney Sage from Bloodlines by Richelle Mead. I wrote about this in my  Why I Love Reading post, but Sydney is probably the character I aspire to be the most now. ❤️ She's incredibly knowledgeable and caring of her family and friends, but most importantly, she has such a strong moral compass to do what is right. She has grown an instrumental amount since her first appearance in the Vampire Academy series, and she's taught me a lot about staying strong despite body image pressures and breaking away from prejudiced thoughts developed in toxic environments.
The Perfect Best Friend
loyal and supportive, pick a character that you think is the best friend ever
Silas from Sorcery of Thorns by Margaret Rogerson. I recently picked up this book after reading so many raving reviews, and I love all the characters so much(!!) 🥺💖 Silas is a demon-servant to the sorcerer Nathaniel so technically, his loyalty and supportiveness come at a price. BUT throughout the story, we see the unexpected sides of him that truly cares for his friends, showing that despite being a greater demon, he's actually more human than we think.
The Perfect Love Interest
pick a character you think would be an amazing romantic partner
Percy Jackson from Percy Jackson & the Olympians by Rick Riordan. The one and only demigod who kicks butt and saves the world (also my lowkey childhood fictional crush). Percy is kind, caring, and empathetic. Sure, he has his flaws, but he learns from his mistakes and supports his partner, Annabeth in every way possible. They are each other's strengths and make a perfect team. 💘 I personally admire their relationship as they first started as friends and saw each other grow as individuals before officially dating. They encourage each other to be their best selves. (Art by Viria)
🌺 Related: Three Love Lessons I've Learned From Books
The Perfect Villain
pick a character with the most sinister mind
Queen Levana from The Lunar Chronicles series by Marissa Meyer. I read this series two summers ago, and I remember just being shooketh by how evil and intense Queen Levana was as a villain. 👑🍎 In the novella Fairest, we got to see her background as a character and how her upbringing led her to become the villain that she is. Part of me felt somewhat empathetic towards her, but I also know that many of her actions were inexcusable (though brilliantly planned).
The Perfect Family
pick a perfect bookish family
The Song-Covey Family in To All the Boys I've Loved Before by Jenny Han. This was such an easy prompt for me to answer because it's no surprise that I love the TATBILB series. 💌 As an only child, I've always admired the sibling relationships in the trilogy. Throughout the series, we also see the girl's close relationship with Dr. Covey, and *spoiler* we see Kitty develop a close relationship with Trina who eventually becomes a mother figure to her.
🌺 Related: Book Review: P.S. I Still Love You (To All The Boys I've Loved Before #2) By Jenny Han
🌺 Related: Book Review: Always & Forever, Lara Jean (TATBILB #3) + My Banana Bread Recipe By Jenny Han
The Perfect Animal or Pet
pick a pet or fantastic animal that you need to see on a book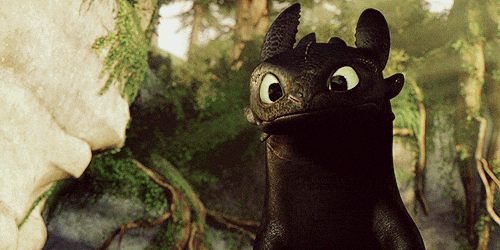 Dragons. I guess this is a fairly basic answer since most fantasy books have dragons, but I love reading about the relationships between this puppy-like magical creature and their owners. 🐉 They can be small and swifty or fierce and intimidating. Nevertheless, most dragons that I've read about in books tend to be like Toothless in How to Train Your Dragon (AKA big ole softies who love belly rubs and are actually very playful!)
The Perfect Plot Twist
pick a book with the best plot twist
"To my wonderful readers:
Sorry about that last cliff-hanger.
Well, no, not really. HAHAHAHA.
But seriously, I love you guys."
The Mark of Athena (Heroes of Olympus #3) by Rick Riordan. As much as I hate Uncle Rick for teasing us with the Percabeth reunion (then ripping it from our sad boi hands), I think he is one of the only authors I would accept a cliffhanger story from. It achieved the perfectly desired effect of angst and agony from the fans! 😂 I don't know if cliffhangers are considered plot twists, but I remember being incredibly shocked by the ending and immediately wanting the next book.
The Perfect Trope
pick that trope you would add to your own book without thinking
Friends-to-Enemies-to-Lovers in Starry Eyes by Jenn Bennett. Okay, I think we can all agree that enemies-to-lovers is one of the best romantic tropes, but have you ever experienced the most perfect slow-burn romance from a childhood friends-to-enemies-to-lovers?? I honestly love this trope so much, but I think it's pretty difficult to find authors who write it and even write it well. 💫 I mean…the tension…the yearning…the angst. Jenn Bennett writes this extremely well, and I was rooting for Zorrie and Lennon's relationship the entire time.
The Perfect Cover
pick that cover that you would easily put in your own book
Always Never Yours by Emily Wibberley and Austin Siegmund-Broka. Y'all…just take a second and admire this cover. 😍💐 It's literally the most aesthetic and gorgeous picture. I love it entirely, and honestly, it was a major reason why I added the book to my TBR and decided to give it a read in the first place. I adore Emily and Austin SO MUCH, and truly, their books have some of my all-time favorite covers.
The Perfect Ending
pick a book that has the perfect ending
Clockwork Princess (The Infernal Devices #3) by Cassandra Clare. This ending W R E C K E D me. I remember reading the final epilogue and being in tears because I was so happy with how everything concluded so beautifully, yet it was also incredibly bittersweet. I find it incredibly rare for books to conclude on such a heartwarming yet achingly beautiful note, but this is one that touches my heart every. single. time. 😭❤️
The Last Olympian (Percy Jackson & the Olympians #5) by Rick Riordan. I high-key debated whether or not to include two books with perfect endings, but honestly, this one also tops my list. Rick Riordan will go down in history with this perfect conclusion to the classic series that defines my childhood. 💙✨ Percy and Annabeth deserve everything, and I loved that they got the happy ending they deserve.
Tagging my wonderful friends 💕:
What do you think is the perfect book?
Who is your perfect love interest?
Instagram | YouTube | Twitter | Goodreads | Pinterest
Instagram | YouTube | Twitter | Goodreads | Pinterest