When I first heard the plot and storyline for Loveboat, Taipei, my heart immediately grew 10x as this was the representation I had always been dreaming of my entire life. 💖
After flying through the pages in less than a day, I'm so happy to say that Abigail Hing Wen's story not only met my expectations, but she went above and beyond, crafting a plotline that kept me continuously on my toes and yearning for more. 😍 From the heart-skipping romance to moments of self-discovery, this book was simultaneously full of fun and life yet also incredibly thought-provoking and reflective, exploring both the complex dynamics of culture and family.
LOVEBOAT, TAIPEI by Abigail Hing Wen
PUBLISHED BY HarperTeen (HaperCollins)
GENRES: Contemporary
PAGES: 432
ADD TO GOODREADS // BOOK DEPOSITORY
"Our cousins have done this program," Sophie whispers. "Best kept secret. Zero supervision."
And just like that, Ever Wong's summer takes an unexpected turn. Gone is Chien Tan, the strict educational program in Taiwan that Ever was expecting. In its place, she finds Loveboat: a summer-long free-for-all where hookups abound, adults turn a blind eye, snake-blood sake flows abundantly, and the nightlife runs nonstop.
But not every student is quite what they seem:
Ever is working toward becoming a doctor but nurses a secret passion for dance.
Rick Woo is the Yale-bound child prodigy bane of Ever's existence whose perfection hides a secret.
Boy-crazy, fashion-obsessed Sophie Ha turns out to have more to her than meets the eye.
And under sexy Xavier Yeh's shell is buried a shameful truth he'll never admit.
When these students' lives collide, it's guaranteed to be a summer Ever will never forget.
Trigger/Content Warnings: drinking, sex, friendship betrayal (reconciled), depressed and suicidal side character, abusive relationship, abusive parent (off-page), leaked nude
Book Review ✏️
Loveboat, Taipei follows the story of Ever Wong, a Chinese American girl who is sent by her parents to Chien Tan, an educational summer academy in Taipei notoriously known as Loveboat for its lack of adult supervision. Although Ever is initially hesitant to be placed in this new setting, she quickly finds friendship amongst the other students and even some unexpected romance along the way. ✨ Throughout the 8 weeks at the program, she learns more about her heritage and culture while also finding a creative outlet to further explore her passion for dance.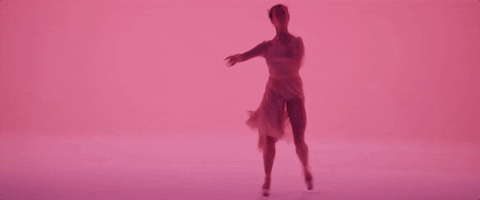 Abigail Hing Wen's writing completely immerses you in the gorgeous setting of Taiwan and with each page, I felt closer and closer to home. 🏙 In some ways, it felt like reading a really good Asian drama with its subtle plot twists and intense moments where I needed to fangirl to the world. For those who consider 400+ page books to be on the longer end, I found the story to be perfectly paced—there was never a dull moment, but I also didn't feel rushed. Most notably, I was blown away by how Wen captured Ever's passion and heart for dancing with descriptions of movements that tell a story.
"And as I lunge and whirl my bo staff, dancing to the ancient drum beats, I fell all the parts of myself coming together: glad that a part of me is Chinese, a part of me American, and all of me is simply me."
Now, let's talk about the romance in this story because I was LIVING for each and every second of it. 😭💘 My heart was bouncing all over the place from my newest favorite literary love triangle (tied with Tessa/Jem/Will from The Infernal Devices), and these characters have become my children whom I must protecc(!!) **mild spoilers** On one end, we have golden boy Rick Woo, a Yale-bound/chess prodigy/football star who is everyone Asian mother's dream son/son-in-law, and on the other end, we have mysterious, brooding bad boy, Xavier Yeh. I don't want to give too much away, but I adore these perfectly imperfect characters so so much.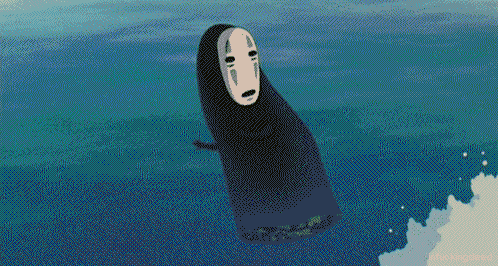 It's been two days since I've finished this book, and I honestly tear up thinking of how much I adored it. (am I being dramatic? yes. do I care? no.) As a Taiwanese American and a former ballet dancer, I felt such a strong connection to Ever, and it was so easy to fall in love with every other character as well. 💫 In 493 pages, Loveboat, Taipei, covers a range of thought-provoking topics from financial privilege, expectations of first-generation immigrants and children of diaspora, the intimacy of sex and love, the clashing messages of individualism and community amongst Eastern and Western culture, and so much more.
"We are powerful. We can be anyone we want to be—daughters, sons, mothers, fathers, citizens, human beings. We showed Taipei that tonight. And in the days to come, we will show the world."
I sincerely hope you decide to pick up this book because I promise you won't be disappointed! Abigail Hing Wen's debut novel was a heartwarming showstopper, and I can't wait to see what she writes next. 🥰🎉
Character Mood Boards 📸
As a quick disclaimer, all photos for these mood boards were taken from Pexels and Unsplash which are my favorite go-to's for free stock images. 💫 If you like these aesthetics, please check out my rainbow mood boards for Spin the Dawn and Wicked Fox!
E V E R . W O N G
R I C K . W O O
X A V I E R . Y E H
International Giveaway 🎁
About the Author
Abigail Hing Wen is a Silicon Valley venture lawyer working with AI startups. She is a Vermont College of Fine Arts graduate, Wild Things blogger, and YA writer of her debut, Loveboat, Taipei. Stay up to date with all news on her website.

Follow her on Twitter, Instagram, and Goodreads.
🌟 Thank you so much to HarperCollins International for providing me with an ARC in exchange for an honest review as part of their blog tour. Be sure to check out the full blog tour schedule! 🌟
DECEMBER 16
DECEMBER 17
DECEMBER 18
DECEMBER 19
DECEMBER 20
Are you excited for Loveboat, Taipei?
Which is your favorite mood board?
Instagram | YouTube | Twitter | Goodreads | Pinterest
Instagram | YouTube | Twitter | Goodreads | Pinterest