On December 12th, 2019, Read By Tiffany turned two-years-old!! 🥳🎉 I'm honestly so happy and blessed to have been a part of this community for two whole years, and it's amazing to see how much my little baby blog has grown. I've been able to meet so many incredible people, and I honestly couldn't imagine my life now without the bookish community.
If you've been with me from the start or we just recently became friends, thank you for giving my blog a chance, and I wouldn't have any of the opportunities I do without your support. 💖 To celebrate another year of blogging, I asked on Twitter what questions you had, and I'll also be hosting an international giveaway at the end of this post!
BLOGIVERSARY Q&A ✨
B L O G G I N G
What's your favorite part of blogging?
The community. 💞 Through blogging, I've been able to connect with so many other incredible bloggers who I probably would never have met (like you twin!!), and we're able to bond over this common love of reading. It's allowed me to discover tons of new authors and books and learn so much more about the publishing world in general too.
Who's an author you'd love to interview in the future?
ASDFGHJL. Liz!! This is such a hard question, but right now, I would say I'd love to interview Abigail Hing Wen, Emily Wibberley & Austin Siegemund-Broka, and Emma Lord. These four are my contemporary writing idols, and I love their respective stories so so much. 🥺💖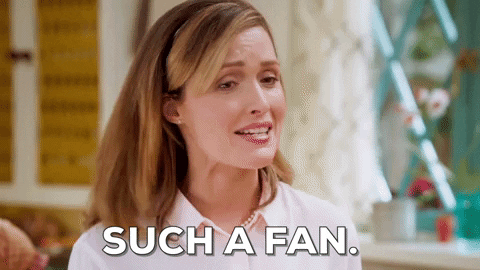 Top 3 favorite posts you've published?
Hmmm…I would say:
Have your reasons for blogging changed since you started?
In some ways, yes! At the core of it, I primarily blog because I love reading, and I want to share my passion and fangirl with others like me. ✨ As I got to know more and more people in the community, I try to create more engaging content because I enjoy interacting with others.
Why did you start blogging?
I started blogging after my IRL friend, Alexandra from Twirling Pages, convinced me after years of talking about why she loved it so much. (see: why everyone should start a blog) Both of us would spend hours fangirling about books and reading, and I thought that it would be fun to share that with others who loved the activity as much as us.
Most important lesson learned since starting blogging?
Do what makes YOU happy! ☀️ Create content that you enjoy, and try your best not to compare yourself to others. It's okay to take breaks sometimes because your blog is your passion, not a chore.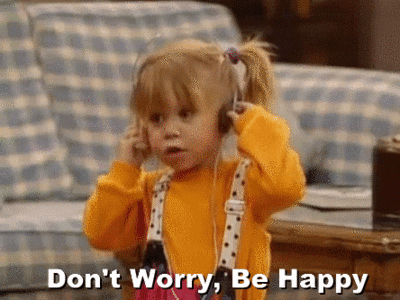 Is there something you want to accomplish for your blog in 2020?
One immediate thing that I can think of is that I want to collaborate more with authors! I have so many favorite books and authors that I regularly interact with on Twitter, and I'd love to invite them on for interviews on my blog. ✏️
If you could go back to before you started your blog, what advice would you give yourself about starting a blog?
Don't be afraid to talk to others in the community because they'll be some of the sweetest & most supportive people you'll ever meet! 💖 I never expected how collaborative of an activity blogging could be, and when I started interacting with others on this platform, it became half the fun.
What's your favorite book mail you've ever gotten?
Any time that I receive book mail I just want to jump for joy, but I would say that my favorite was when I received the Wicked Fox blog tour box from Penguin Teen. 💌 It was super amazing because it came with character cards and little goodies like sheet masks and a choco pie. I also cried for joy when I received a finished copy of If I'm Being Honest and a bound manuscript of Spin the Dawn.
What are some unexpected things you learned during the blogging process?
Most practically, I really appreciated learning a lot more about time management and communication through blogging. ✨ You really have to be on top of your schedule to find time to read and write and maintain an active presence online, and you learn a lot about professional conduct when working with authors, publishers, and other bloggers!
When did Read By Tiffany start to grow?
My blog probably grew the most mid-2018 which was a few months after I started out. 📅 I became a lot more active on Twitter which was how I found friends and other blogs, and I also began to post a lot more consistently which helped increase engagement!
How do you keep up with posts regularly?
Ideally, I would write all my blog posts ahead of time so they can be consistently posted week by week, but realistically, I aim to have ideas planned out for the month so I have a stronger starting ground! 💫 Also, allow yourself to be flexible with your schedule. When I get super busy, I tend to do more book tags and reviews over discussions and recommendations because they take less time!
Can you shoutout some favorite bloggers?
Yes yes yes!! I seriously have so many bloggers who I admire and read regularly, and I gushed about a ton of them in my 2019 Blogger Awards Nominations. 😍 Off the top of my head, I'd definitely recommend checking out these lovely bloggers.
For top-notch quality reviews ✏️:
For the best bookish recommendations 📚:
For helpful & thought-provoking discussions 💭:
R E A D I N G
Favorite reads since you started blogging?
This is such a hard question(!!) 😭💔 I took a look at my Goodreads shelf, and I read maybe 10 books in 2017 before I started seriously blogging. A few favorites I could instantly name would be The Seven Husbands of Evelyn Hugo by Taylor Jenkins Reid, Red, White, & Royal Blue by Casey McQuiston, and To All the Boys I've Loved Before by Jenny Han.
If you could live in any book world, what would it be?
The Rick Riordanverse! ⚡️🌊 The Percy Jackson world was one of the first fantasy worlds I read about, and I have always wanted to be a daughter of Athena. Annabeth was such a role model for me while growing up, and ignoring the fact that I have the athletic abilities of a potato and the gods would send me on life-threatening quests, I think it'd be fun to be a demi-god.
What are your top 5 most anticipated reads of 2020?
I plan on writing a blog post about my most anticipated reads for 2020, but my top five would probably be: 🥰
Tweet Cute by Emma Lord
Loveboat, Taipei by Abigail Hing Wen
Time of Our Lives by Emily Wibberley and Austin Siegemund-Broka
These Violent Delights by Chloe Gong
Chain of Gold by Cassandra Clare
If you had to change your name to a book character's, what would it be?
I am honestly so uncreative that I'd probably just want to change my name to Lara Jean. 🌸 Part of it is because I think it's such a cute yet sophisticated name, but another part of me just associates the name with her aesthetic and that's the aesthetic I aspire to have. I've also really liked the name Charlotte after Charlotte Branwell from The Infernal Devices trilogy
What book would you love to read again for the first time?
Okay, you might have heard me fangirl about these two books for the longest time on Twitter, but I'd love to reread Tweet Cute or Loveboat, Taipei all over again because I adored both stories so so much. 💞 They both have such cute romances that tug at your heartstrings, but they also touch on deeper topics such as family, friendships, and identity.
What's your best memory related to books?
I don't know if this is a memory as much as an appreciation? but when I was younger, my mom would always encourage me to go inside the bookstore (RIP Borders) at our local shopping mall. 😌 And I just feel so happy and thankful looking back that my mother encouraged me to read as much as I wanted when I was younger and would support that passion by buying me books.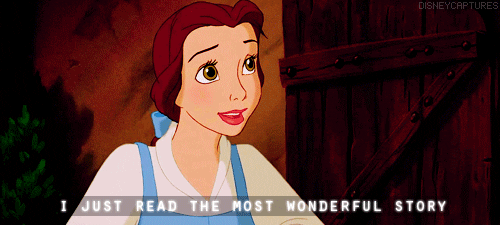 What book would you recommend to a non-reader friend?
I've actually had two non-reader friends ask me this school year for recommendations, and I always suggest the Six of Crows duology. Firstly, I own the books so it's easier for me to lend them out to people, but also I think the storyline is super intriguing and fast-paced though initially very dense. 🗡🖤 I also tell them that it's being adapted into a Netflix series which makes it much easier to convince them!
B A K I N G
What's the easiest baking recipe to start for a beginner?
Hands down, the easiest beginner recipe, in my opinion, is brownies! There's no specific order to add anything. 🥣🍫 You just have to throw everything in a bowl and mix it together, and you're 100% guaranteed to have it come out as a success. **shameless plug for my super easy brownie recipe**
What's your go-to dessert to make?
When I first started baking, my go-to dessert would always be brownies because they're actually the easiest treat to make, but now, I absolutely love baking red velvet cupcakes!! 🧁 I love following this recipe from Live Well Bake Often, and they smell so so yummy. I also love frosting them and eating the cream cheese frosting too.
What are your favorite things to bake that are from books?
I think the only books I know with baking are To All the Boys I've Loved Before which features chocolate chip cookies and cupcakes and Tweet Cute which has a ton of other ~amazing~ pastries. 🍭 I honestly love baking all of these treats, but I'm especially excited to learn how to bake Monster Cake from Tweet Cute!
If you had to eliminate one type of baked good from existence, what would it be?
OMG this is such a hard question because I honestly have such a sweet tooth so I really can't decide. 😱 I think I would have to say danishes because I don't think I've had one that's super out-of-this-world yummy. They're also similar to other flaky desserts like apple turnovers and pies so I wouldn't miss them too much.
If you were a cake flavor, what would it be?
I'd like to think that I'd be a Japanese-style strawberry shortcake. 🍰 Even though my favorite cakes are chocolate-based, I think I'm more like strawberry shortcakes because they're light and sweet but also a little refreshing and tart.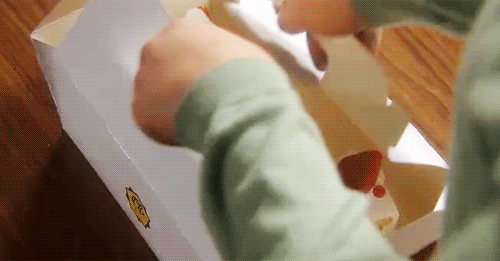 Do you have a funny baking-related story?
Embarrassingly enough, I do. When I first started baking cookies, I didn't know that you had to take the cookie cutters out of the dough before you baked it, so I accidentally baked cookie cutters INTO the cookie. 🙈🍪
If you were to open a bakery, what would you call it?
It's honestly one of my dreams to open a cafe one day, but I never really thought too much about what it should be called. ☕️ The uncreative side of me would just stick with Cafe Tiffany, but truthfully, I'd want something cuter like Love You, Latte or something along those lines.
O T H E R
What are your all-time favorite K-Dramas and TV shows?
My favorite K-Dramas are probably Strong Woman Do Bong Soon and Sassy Go Go/Cheer Up. I started watching Reply 1997 a few days ago, and I'm in ~love~ with the romance. For regular TV shows, I love Gossip Girl, FRIENDS, Fresh Off the Boat, and all the classic Disney Channel original TV Shows! I actually have a post with my favorite shows that I wrote last year.
Which Disney Princess is your favorite?
My two all-time favorite Disney princesses are hands down Rapunzel from Tangled and Belle from Beauty and Beast. I adore these two Disney characters so so much. 👑 Rapunzel is so sweet, joyful, and brave, and Belle is intelligent, compassionate, and strong. Both of them are inspirations!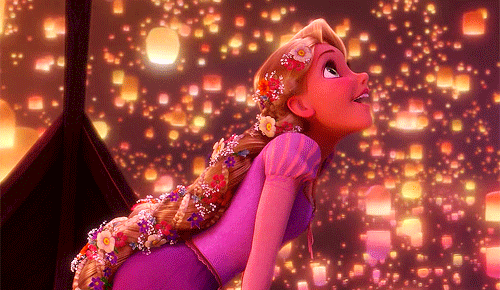 Do you have any study tips?
Yes!! I plan on continuing my College 101 series when I have more time with a study tips edition, but my main tip would have to be to pay attention in class and review the material that night. 💡 Most people (& I have this habit too) tend to half-listen to the lecture then delay reviewing everything until the exam. If you review a little bit each day, you won't have to cram, and you can check your knowledge as the material progresses.
What's your favorite class you've taken in college?
Even though I'm a Finance and Accounting double major, my favorite class in college was probably Economic Game Theory. To put it simply, game theory is the study of how and why people make decisions, and I really loved this class because it challenges your way of thinking to understand people's motivations and how they react to others' decisions. 🤔 In a business context, if Company A does something, how will Company B react? And knowing Company B would react in a certain way, how would that impact Company A's original decision?
Thank you again for supporting my blog!! 💝 I'm so so grateful to be a part of this community and to share my passion. If you'd like to contribute to my reading library, I have a wishlist of books I'd love to own, but please know that reading my post is already huge. This blog wouldn't be where it is without your love, and just reading comments and interacting with the community is a blessing in itself.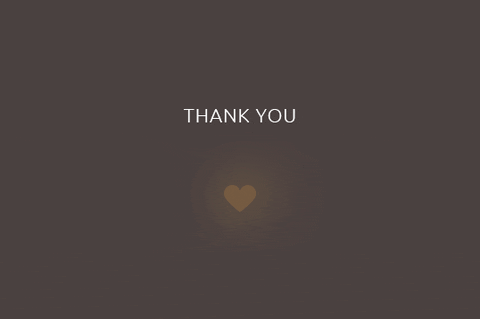 INTERNATIONAL GIVEAWAY 🎁
And now for the main event! 💞 I'm super thankful to have been a part of this community for 2 years now so I wanted to showcase my appreciation through an international giveaway.
Rules:
a Rafflecopter giveaway
https://widget-prime.rafflecopter.com/launch.js
When did you first start blogging?
What book would you like to win in the giveaway?
Instagram | YouTube | Twitter | Goodreads | Pinterest
Instagram | YouTube | Twitter | Goodreads | Pinterest