Taylor Swift once said, "It was the end of a decade but the start of an age," and she's not wrong because it's time to fangirl all about the amazing books that are going to be released in the upcoming year(!!) The roaring 2020s is looking ~amazing~ with the all-star lineup of books, and I couldn't be more excited for all of them. 😍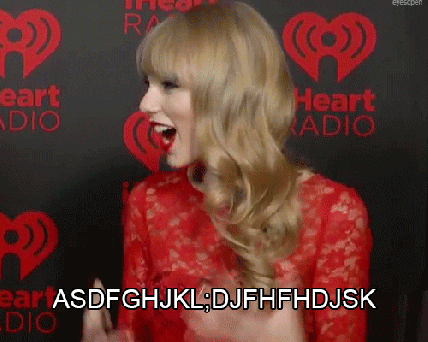 Enemies-to-lovers? Yummy food descriptions? Anonymous flirting over text message? 😍 It all comes together in an absolutely adorable romance with lovable characters and an even more amazing plot in Tweet Cute. This book is honestly going to be one of the top highlights of 2020. Pepper and Jack (haha get it?) each run their family restaurant's respective Twitter accounts, and when a Tweet war over a grilled cheese sandwich goes viral, ✨ SPARKS FLY ✨ both online and offline.
I've fangirled about this book so so much, but it's honestly because I love it with my entire heart. 🥺💖 The Taiwanese-rep, the heart-wrenching love triangle, and the super fun and exciting plot make this story easily one of my favorites of all-time! Loveboat, Taipei follows the story of Ever Wong at an educational summer academy in Taipei notoriously known as Loveboat for its lack of adult supervision, beginning a summer filled with friendship, romance, and adventure.
It's no secret that I'm an absolute fangirl for Emily & Austin's debut and sophomore novels, Always Never Yours and If I'm Being Honest, and I couldn't be more excited for Book #3. Their writing is always so fun and fresh, and you can't help but be completely captivated by their stories. Their 2020 release follows Fitz Holton and Juniper Ramirez as they cross paths on a college tour. 🎓💛
Since Chloe Gong's debut novel doesn't have an official cover posted yet, I had to scour through her Twitter timeline to find her iconic low budget, Comic Sans book trailer. 👑🎬 Chloe Gong is honestly a meme QUEEN, and her all-star personality and love for stabby knives have made her upcoming release one of my most highly anticipated for the year. Her retelling of Romeo and Juliet set in 1920s Shanghai is bound to be a spectacular hit, and I can't wait to read it!
This cover(!!) I swoon. 😍✨ I honestly adore the Shadowhunter world, and Will Herondale and Tessa Gray from The Infernal Devices hold a special place in my heart. SO getting a book set in ~London~ featuring their children is going to be a highlight of 2020. James and Cordelia Herondale are essentially my bookish children, and I'm honestly so so excited to be reunited with these characters and this universe.
I already know that this is going to be one of the ~cutest~ reads of 2020. Featuring a super relatable protagonist who's also a book blogger and lover of cupcakes (omg like me!!) and an adorkable nerdy and artistic love interest, this contemporary is bound to make many hearts swoon. 🧁💞 It features so many incredible topics such as family, identity, and the validity of online friendships which I'm sure many of us can appreciate.
First off, this cover is absolutely adorable and gives me so many To All the Boys I've Loved Before meets Disney Channel Original series vibes, and I couldn't be more excited for this upcoming Middle-Grade release! 🎀💙 Filled with friendships, fallouts, flirting, and the occasional bubble tea, this is a book I would have adored reading in middle school myself, but I'm so excited that it'll be shared with the rest of the world this May!
I remember reading the Legend series in high school and feeling so excited to be able to support an Asian author, and the talented Marie Lu is back again with another amazing release, delving into her first historical fiction piece. The Kingdom of Back explores the music, magic, and sibling bonds through following the sister-brother duo of Nannerl and Wolfgang Mozart. 🎵💫 Of course, as your stereotypical Asian American who grew up playing piano, I couldn't be more excited to see how she crafts this story.
Can we take a second to appreciate this flawless cover?? 🖤🌟 It's honestly stunning, and I'm so excited to be captivated by Lori Lee's beautiful fantasy world where she weaves familiar elements of western fantasy with cultural influences inspired by Hmong shamanism. On Goodreads, she writes "Forest of Souls is about fighting to belong against every effort to push you out," and I love all the themes of sisterhood and perseverance the story covers.
Spin the Dawn was one of my most highly anticipated releases of 2019, and it's safe to say that it exceeded all my expectations. 🧵✨ Elizabeth Lim had me captivated in the first page by the intricate worldbuilding and personable characters and left me speechless with her final words. Everything about her writing is entertaining, whimsically artistic, and magical, and I can't wait to see the story continue in Book #2.
What are your most highly anticipated releases for 2020?
Are any of these books on your radar?
Instagram | YouTube | Twitter | Goodreads | Pinterest
Instagram | YouTube | Twitter | Goodreads | Pinterest