It's the end to a wonderful year which also means it's time to reminisce on all the amazing reads of 2019! 😍 As of today, I've finished 87 books (though I'm hoping to squeeze in at least one more), and narrowing them down to my top 10 favorites was truly a struggle beyond struggles. Luckily, I've managed to pick my favorite 2019 releases that made this year of reading spectacular and a few honorable mentions which are either backlist or upcoming releases. ✨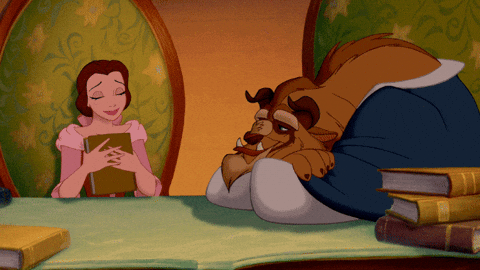 I finished this story earlier this year in March, but I am still blown away by how amazing it was. If you haven't had the chance to pick it up yet, this book needs to be on your TBR for 2020, and if you're a fan of audiobooks, this is a book that should definitely be read via audiobook. The raps are 🔥 F I R E 🔥, and the narration flows so seamlessly. On the Come Up is a story of using your voice and fighting for your dreams even when the odds are stacked against you.
Somewhere Only We Know is definitely my favorite Maurene Goo book, and I just adored all the ~vibes~ of this story from the Hong Kong setting to the K-Pop references to the developing romance. 🎵 It naturally incorporates so many defining aspects of Asian culture while also exploring the darker side of the K-Pop industry. As much as it's a story of breaking away from others' expectations, it's also a story of finding yourself. I'm also super partial to the book because it was my first ever author signing and book launch party. 🥰
Ariel Stone is probably one of the most relatable main characters I have ever read, and I wanted to protect this precious cinnamon roll with all my heart. You Asked For Perfect follows Ariel Stone, a high school senior who constantly pushes himself to be the best, all-around college applicant. ✏️ Throughout the story, we follow his growth, understanding, and eventually acceptance of his success and capabilities. As a college student myself, I related a lot to his self-placed pressure on academics, and when I was going through my finals week, it was the perfect companion to read.
Mouth-watering food descriptions? Small seaside town setting? Heart-warming romance? 🌊☀️ Small Town Hearts is a book that reflects on thoughtful messages like finding yourself and your passion and the necessity of higher education and whether it's for everyone. I feel like this was an underrated story for this year, but I adored it so much. This book is easy to love—it fills your heart with warm nostalgia and sweet memories of summer, friendship, and love.
Am I on brand™? Yes(!!) Emily and Austin are two of my favorite authors ever, and I love their writing so so much. 💖🌴 They're contemporary writing royalty, and can we just take a second to appreciate how gorgeous their book covers are? They have a knack for writing complex main characters and swoony (& adorkable) love interests, and it makes me even more excited for their third book coming out in 2020.
With the Fire on High was a touching story of family and perseverance, enticing me with delicious food and embracing me with the warmth of motherly love. 🔥 I wasn't originally planning on reading this book, but after reading Shealea's touching review and hearing Fadwa rave about it on Twitter, it immediately sparked my interest. I'm so glad that I gave it the chance because the audiobook easily became one of my favorites for the year!
Alex and Henry will go down in history as one of my favorite romances, and this book made me feel all the feels. It was cute, dramatic, heartwarming, sad, funny, and everything in between. ❤️💙 It brought back a lot of emotions from the 2016 Presidential Election, but you can best bet that I was 100% cheering for Claremont 2020 in this book. I promise you that if you pick up this book you won't be able to put it down because Alex and Henry will melt your heart.
I honestly LOVED this #OwnVoices Asian fantasy, and I promise you that the story itself is as gorgeous and beautifully crafted as its illustrative cover. This book reminds me why I love reading fantasies—everything about it was entertaining, whimsically artistic, and magical. ✨🧵 Elizabeth Lim had me captivated in the first page by the intricate worldbuilding and personable characters and left me speechless with her final words.
I recently picked up this book after reading so many raving reviews, and I love all the characters so much(!!) Margaret Rogerson's lyrical writing and vivid world-building paint an imaginary world that intertwines closely with a historical setting of our own. From the first page, I was captivated by the alluring plot and characters, and I never wanted the pages to end. 🗡
Honorable Mentions 🌟
The Seven Husbands of Evelyn Hugo by Taylor Jenkins Reid (2017) This is definitely a book I would not have picked up if it weren't for Book Twitter and the blogging community, but I am so glad that I did because it blew me away. 💚 One of my friends explained that the best way to read this book is to not know anything before diving in, and that was such great advice because I was constantly wow-ed by how fantastic and complex the characters and plot were. In a way, this book feels both simultaneously life-changing and other-worldly.
Starry Eyes by Jenn Bennett (2018) This book does the childhood-friends-to-enemies-to-lovers trope so so well, and I was rooting for the romance the entire time. 💫 This book is so sweet and cute, and it hits you in all the feels in the right way. I personally think that this is a great read during the summertime since a major plot point revolves around a camping trip. Jenn Bennett has quickly become one of my favorite contemporary-writing authors, and this book has to be my favorite out of everything she's written.
Tweet Cute by Emma Lord (2020). This book easily became an instant favorite because it has all the cute fluffiness of enemies-to-lovers, fun family relationships, delicious food descriptions, and classic high school drama. 🥪🍰 I'm already planning on rereading this book again once it's released because the main characters, Pepper and Jack (i know…SO CUTE RIGHT??) are my faves!! I'm also seriously hoping a copy of the famous grilled cheese and monster cake recipes are included in the final book so I can try making them for myself!
Loveboat, Taipei by Abigail Hing Wen (2020). I've fangirled about this book so so much, but it's honestly because I love it with my entire heart. 💖🥺The Taiwanese-rep, the heart-wrenching love triangle, and the super fun and exciting plot make this story easily one of my favorites of all-time! Loveboat, Taipei follows the story of Ever Wong at an educational summer academy in Taipei notoriously known as Loveboat for its lack of adult supervision, beginning a summer filled with friendship, romance, and adventure.
Instagram | YouTube | Twitter | Goodreads | Pinterest
Instagram | YouTube | Twitter | Goodreads | Pinterest