This past week I took a mini-hiatus on the blog (if you noticed I was gone), and I spent a week in Taiwan. 🇹🇼✈️ Although Read By Tiffany is primarily a book blog, I occasionally share other fun content such as recipes and starting today, travel adventures! ✨ I took A LOT of photos of food and places I visited so I wanted to share it with everyone.
If you've ever been to a Taiwanese convenience store like 7-Eleven or Family Mart, you'll find that they're FILLED with all types of treats from flavored drinks to buns to cooked sweet potatoes and bento boxes. I've always wanted to try this brand of banana milk (note: it's a Korean brand tho not Taiwanese), and it was really good!! I personally like strawberry milk more but it was still really yummy. 🍓🥛
I also went to Raohe Night Market (bottom right photo), and a night market is essentially an open market place with tons of food stalls, games, and other treats. 😍 I'd highly recommend visiting a night market if you're ever in Taiwan! My friends and I would play on the claw machine. I personally tried to win a banana plushie but was unsuccessful. 🍌 I tried a bunch of my favorite foods like Taiwanese sausage, sticky tofu, black pepper pork buns, etc.
Another popular tourist attraction in Taiwan is the restaurant Din Tai Fung which is known for its yummy soup dumplings, and they're all made in-house. 🥟 Since I visited between Christmas and Chinese New Year, a lot of the city was decorated with lights which I found very pretty and just had to take pictures. 💫
I honestly ate so much these past few days, but I have zero regrets because there was something amazing around each corner. Asian bakeries are my favorite because they have so many types of assorted flavors from pineapple buns to chocolate walnut to scallion to ham and cheese. 🍞 The buns are also nicely decorated in different shapes and sizes (peep the panda buns!!), and all the various types of cakes inspire my inner baker. 🍰
I could honestly eat Taiwanese food forever and ever. 🤤💖 Two of my all-time favorite Taiwanese treats are braised pork rice, or 滷肉饭 (pronounced: lǔ ròu fàn), which is delicious and fatty pork over fluffy rice and 油條 (pronounced:  yóu tiáo) which are fried pieces of dough and a common component of Taiwanese breakfast. 😍 I also visited a supermarket that had huge selections of sushi and instant ramen.
A lot of bakeries also sold non-Asian treats such as macarons and tiramisu. The top right photo is also of stinky tofu that I got from the night market! It's filled with garlic sauce and served with pickled cabbage. Even though it might smell, it's filled with amazing flavor. If you're ever in Taiwan, be sure to visit a stationery store too! ✏️ I bought a bunch of highlighters and sticky notes because I wanted to start annotating some of my physical books his year.
Thank you all for reading about my adventures and indulging me in my Taiwan trip! 🥰❤️ Hopefully, I'll get the chance to share my photos of other visits one day, and please let me know if you ever visit Taiwan.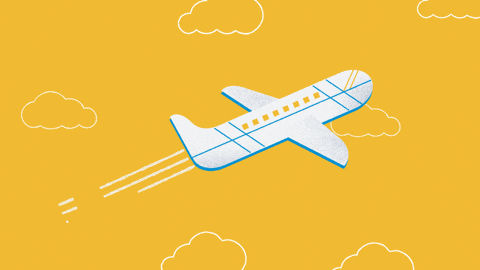 Have you ever been to Taiwan?
Would you want to visit?
Instagram | YouTube | Twitter | Goodreads | Pinterest
Instagram | YouTube | Twitter | Goodreads | Pinterest