If you could take the warmest, happiest, and Hufflepuff-iest moments in life and turn it into a book, you would get the spectacular story that is Tweet Cute. 😍 I have been non-stop raving about this book for months because the second that I started reading I fell in love with all the characters and fun plotline.
This book easily became an instant favorite because it has all the cute fluffiness of enemies-to-lovers, fun family relationships, delicious food descriptions, and classic high school drama. 🥪🍰 I honestly couldn't get enough of Emma Lord's writing, and I just didn't want the story to end!
TWEET CUTE by Emma Lord
PUBLISHED BY Wednesday Books (MacMillan)
GENRES: Contemporary
PAGES: 432
ADD TO GOODREADS // BOOK DEPOSITORY
Meet Pepper, swim team captain, chronic overachiever, and all-around perfectionist. Her family may be falling apart, but their massive fast-food chain is booming ― mainly thanks to Pepper, who is barely managing to juggle real life while secretly running Big League Burger's massive Twitter account.
Enter Jack, class clown and constant thorn in Pepper's side. When he isn't trying to duck out of his obscenely popular twin's shadow, he's busy working in his family's deli. His relationship with the business that holds his future might be love/hate, but when Big League Burger steals his grandma's iconic grilled cheese recipe, he'll do whatever it takes to take them down, one tweet at a time.
All's fair in love and cheese ― that is, until Pepper and Jack's spat turns into a viral Twitter war. Little do they know, while they're publicly duking it out with snarky memes and retweet battles, they're also falling for each other in real life ― on an anonymous chat app Jack built.
As their relationship deepens and their online shenanigans escalate ― people on the internet are shipping them?? ― their battle gets more and more personal, until even these two rivals can't ignore they were destined for the most unexpected, awkward, all-the-feels romance that neither of them expected.
Book Review ✏️
Tweet Cute follows the perspectives of two of my new favorite characters, Pepper and Jack. (i know it's literally the cutest thing ever) 💖 Pepper is the all-around perfectionist who not only balances the demanding responsibilities of high school, but she also manages the social media of Big League Burger, a national fast-food chain and her family's company. Jack is the class clown, secret genius, and wholesome underdog, and when he's not hiding in the shadows of his popular twin brother, he's working his family's local deli.
When suspicions arise that Big League Burger has stolen the local deli's famous grilled cheese recipe, it's time for war… ✨ Twitter war. ✨
I am really good at being snarky on Twitter. Even if these days "good at being snarky" generally means photoshopping an image of Big League Burger on the Krusty Krab and Burger King on the Chum Bucket.
Enemies-to-lovers? ✅ Yummy food descriptions? ✅ Anonymous flirting over text message? ✅ Emma Lord manages to take all of the ~best tropes~ in the history of YA Fiction and expertly weaves them all together in a show-stopping retelling of You've Got Mail. There will never be a dull moment in the story, and the writing itself is extremely fun to read.
All of the food descriptions made me incredibly hungry, and never in my life have I ever wanted a grilled cheese sandwich more. 🧀 Pepper and her sister also run a baking blog together so we get to see tons of amazing treats to brighten your mood. (i'm still on a mission to find the recipe for monster cake!!)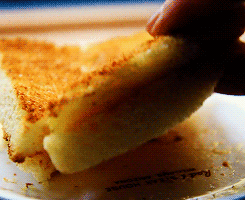 I have SO MUCH LOVE for this book and all of its characters. Pepper and Jack's chemistry is just *mwah* magnificent, and I loved watching them fall for each other slowly both online and offline. They manage to challenge and encourage each other as enemies turned friends, and it was just so!! darn!! cute!!! 😭❤️
Even more, the book explores greater themes of family relationships, competitive culture in school, and exploring your passions despite other people's expectations for you. 
"How can a person even know who they are if they don't know what they want?"

If you want to experience happiness through a book, you need to read this story now. 🍰😍 I promise you will not have a single regret (like 99.99% sure) because it just made my heart soar and eyes water from happiness. I am blown away by Emma Lord's story-telling, and I can not wait for her next novel. If it's anything like Tweet Cute, I know it's going to become an instant favorite!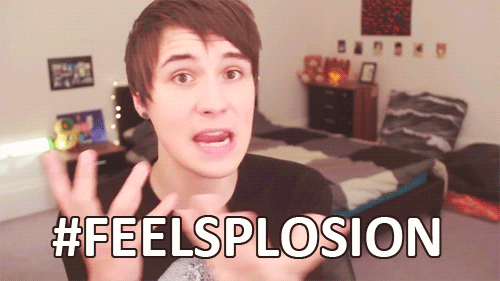 Mood Board 📸
As a quick disclaimer, all photos for these mood boards were taken from Pexels and Unsplash which are my favorite go-to's for free stock images. If you like these aesthetics, please check out my rainbow mood boards for Spin the Dawn and Wicked Fox! 💫
About the Author
Emma Lord is a digital media editor and writer living in New York City, where she spends whatever time she isn't writing either running or belting show tunes in community theater. She graduated from the University of Virginia with a major in psychology and a minor in how to tilt your computer screen so nobody will notice you updating your fan fiction from the back row. She was raised on glitter, grilled cheese, and a whole lot of love. Her sun sign is Hufflepuff, but she is a Gryffindor rising. Tweet Cute is her debut novel.
You can find Emma geeking out online on Twitter, Instagram, and Goodreads.
Have you read Tweet Cute?
What were your thoughts?
Instagram | YouTube | Twitter | Goodreads | Pinterest
Instagram | YouTube | Twitter | Goodreads | Pinterest