What would you get if you combined modern-day royalty and Gossip Girl drama? A whole lot of excitement and political intrigue. 👑 American Royals was a compelling and fun story that kept me constantly entertained.
I marathoned this book on my 12-hour flight from Taipei to Los Angeles, and I became so invested in this story. ✨ I couldn't sleep or watch any movies until I finished the book, and WOW I was living for every moment.

AMERICAN ROYALS by Katharine McGee
PUBLISHED BY Random House Books for Young Readers (Penguin Random House) on September 3rd 2019
GENRE: Contemporary, Romance
PAGES: 448
ADD TO GOODREADS    //    BOOK DEPOSITORY
What if America had a royal family?
When America won the Revolutionary War, its people offered General George Washington a crown. Two and a half centuries later, the House of Washington still sits on the throne.
As Princess Beatrice gets closer to becoming America's first queen regnant, the duty she has embraced her entire life suddenly feels stifling.
Nobody cares about the spare except when she's breaking the rules, so Princess Samantha doesn't care much about anything, either . . . except the one boy who is distinctly off-limits to her.
And then there's Samantha's twin, Prince Jefferson. If he'd been born a generation earlier, he would have stood first in line for the throne, but the new laws of succession make him third. Most of America adores their devastatingly handsome prince . . . but two very different girls are vying to capture his heart.
Content/Trigger Warnings: drinking, sex, exposed relationship, cyberbullying, manipulation, cheating, drugging a side character
American Royals is set in an alternative version of the modern-United States where instead of a democratic government, the United States is a monarchy. 🇺🇸 After winning the Revolutionary War, General George Washington became the new King of the States, and subsequently, his descendants ruled the country.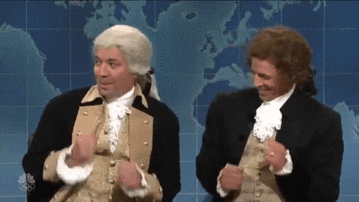 The story follows the perspectives of four women: Beatrice, Samantha, Nina, and Daphne. Beatrice, the future Queen of America, was easily my favorite character. If you told 5-year-old Tiffany to imagine a princess, this is who I would think of—someone kind-hearted, passionate, and ethereal. Her romance was by far my FAVORITE. 😍 If you are a fan of bodyguard and princess ships, you will be heart-eyes all around. 
"From now on, you are two people at once: Beatrice the girl, and Beatrice, heir to the Crown. When they want different things, the Crown must win. Always."
In terms of plot, there isn't a clear direction or mystery that needs to be solved. We read through the various relationships and wonder which of them will prevail. Personally, I thought it was still very entertaining and soap opera-esque to see how things unfolded, but fair warning, if you're not a fan of ~drama~, this might not be the book for you.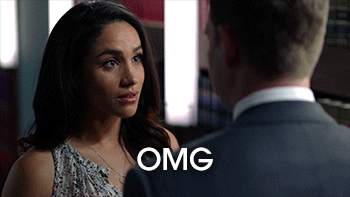 After finishing this book, I immediately went to pick up Katharine McGee's debut trilogy, The Thousandth Floor, which I finished in less than a week. If you're a fan of Gossip Girl, The Princess Diaries, or Casey McQuiston's Red, White, & Royal Blue, I'd definitely recommend picking up this book!!
"Real love comes from creating a family together, from facing life together — with all its messes and surprises and joys."
The worst part about reading this novel is that the next book doesn't come out until Fall 2020 so you'll be waiting impatiently (like me) to find out what happens next. 🌟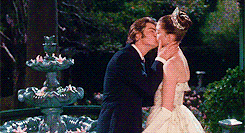 My Annotations 📝
I don't normally annotate all the books I read, but since I listened to the audiobook during my flight, I took notes on my iPhone to keep track of all my thoughts…aannnddd I thought it would be fun to share.
‼️ WARNING: SPOILERS, SPELLING ERRORS, & FANGIRLING AHEAD ‼️
Have you read American Royals?
What were your thoughts?
Instagram | YouTube | Twitter | Goodreads | Pinterest
Instagram | YouTube | Twitter | Goodreads | Pinterest