As a Taiwanese American myself, I'm always ecstatic at the opportunity to read an #OwnVoices story that highlights the Asian American experience. Our Wayward Fate was a heartfelt story that explored themes of identity and family. 🦋
Truthfully, I'm not the biggest fan of Gloria Chao's writing so while I adored the messages and plotline, I didn't love the execution. 😕 In the end, I think this will come down to the reader's writing preference so I would still urge for you to give it a chance!

OUR WAYWARD FATE by Gloria Chao
PUBLISHED BY Simon Pulse (Simon & Schuster) on October 15th 2019
GENRES: Contemporary
PAGES: 320
ADD TO GOODREADS // BOOK DEPOSITORY
Seventeen-year-old Ali Chu knows that as the only Asian person at her school in middle-of-nowhere Indiana, she must be bland as white toast to survive. This means swapping her congee lunch for PB&Js, ignoring the clueless racism from her classmates and teachers, and keeping her mouth shut when people wrongly call her Allie instead of her actual name, pronounced Āh-lěe, after the mountain in Taiwan.
Her autopilot existence is disrupted when she finds out that Chase Yu, the new kid in school, is also Taiwanese. Despite some initial resistance due to the "they belong together" whispers, Ali and Chase soon spark a chemistry rooted in competitive martial arts, joking in two languages, and, most importantly, pushing back against the discrimination they face.
But when Ali's mom finds out about the relationship, she forces Ali to end it. As Ali covertly digs into the why behind her mother's disapproval, she uncovers secrets about her family and Chase that force her to question everything she thought she knew about life, love, and her unknowable future.
Snippets of a love story from nineteenth-century China (a retelling of the Chinese folktale The Butterfly Lovers) are interspersed with Ali's narrative and intertwined with her fate.
Our Wayward Fate follows the life of 17-year-old Ali Chu, a Taiwanese-American teenage girl who grew up in small-town in Indiana as the only Asian in her school until the arrival of Chase Yu. Quickly, a romance develops between the two characters and all seems well until Ali's mother forbids their relationship, unraveling a web of family secrets and a journey of discovery.
Gloria Chao's writing style follows a stream-of-consciousness flow, and while I found it easy to read and thought that it led to several introspective moments, it also felt overly rambly and a bit immature.
The story also explores themes of identity, and I personally enjoyed reading about the different experiences Ali Chu had growing up in Midwest American in comparison to my own experience in Los Angeles. 💔 Gloria Chao captures with such intensity Ali's feelings of isolation and alienation from her classmates.
The family dynamics throughout the story were difficult to read at times because it often got messy, yet at the same time, you can't deny how REAL miscommunication and different beliefs between immigrant parents and their children exists.
In terms of romance, I thought that it was much better executed than Gloria Chao's debut novel, American Panda. It was a lot less insta-lovey and had a lot more dimension which made it much easier to root for the two protagonists.
Overall, while I personally didn't love this story with all my heart, I still appreciated its messages and unique plotline. ☁️ Your ultimate star rating and thoughts on this story will likely come down to your writing style preference so I hope you still give it a try!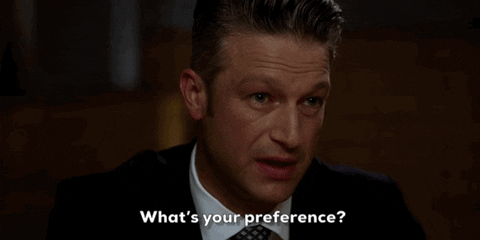 Have you read Our Wayward Fate?
What were your thoughts?
Instagram | YouTube | Twitter | Goodreads | Pinterest
Instagram | YouTube | Twitter | Goodreads | Pinterest