Today is a momentous day on Read By Tiffany because I'm writing my first ever…DNF(aka did-not-finish) Review. I always try to give a book a fair shot and power through until the end, but oh my goodness…THIS BOOK WAS B A D. 🤧
Starring a self-absorbed main character and filled with elementary writing, My Summer of Love and Misfortune was, unfortunately, a cringe-fest. When I started this book, I thought it would be my next love, but unfortunately, I had to DNF the book at the 20% mark, or 70 pages.
MY SUMMER OF LOVE AND MISFORTUNE by Lindsay Wong
PUBLISHED BY Simon Pulse (Simon & Schuster) on May 12th 2020
GENRES: Contemporary
PAGES: 352
ADD TO GOODREADS // BOOK DEPOSITORY
Anna and the French Kiss meets Crazy Rich Asians in this hilarious, quirky novel about a Chinese-American teen who is thrust into the decadent world of Beijing high society when she is sent away to spend the summer in China.
Iris Wang is having a bit of a rough start to her summer. In an attempt to snap her out of her funk, Iris's parents send her away to visit family in Beijing, with the hopes that Iris will "reconnect with her culture" and "find herself." Iris resents her parents' high-handedness, but even she admits that this might be a good opportunity to hit the reset button.
Iris expects to eat a few dumplings, meet some of her family, and visit a tourist hotspot or two. What she doesn't expect is to meet a handsome Mandarin-language tutor named Frank and to be swept up in the ridiculous, opulent world of Beijing's wealthy elite, leading her to unexpected and extraordinary discoveries about her family, her future, and herself.
Content/Trigger Warnings: drunk driving, cheating
My Summer of Love and Misfortune follows the life of Iris Wang, a high school senior whose life is filled with parties, boys, glamour, and avoiding every responsibility ever given to her. 🙄 After putting -10% effort into her college applications, she's *shocker* rejected by every university and proven to be a disgrace to her parents.
I shit you not…here's a direct quote from Iris's mother:
"Let's face it, Jeff. Our daughter is going to be a loser."
Iris Wang belongs in the Hall of Fame for delusional main characters alongside Shane from Again, But Better and Isabella from The Summer I Turned Pretty. I truly have never read from the perspective of a protagonist that was so out-of-touch with reality.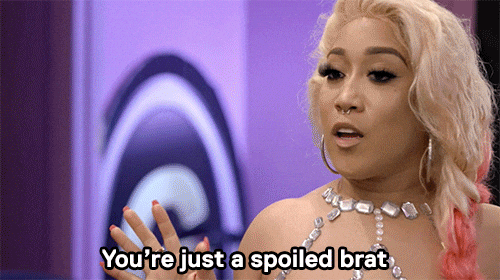 She remembers the wrong date for her boyfriend's birthday. She drives WHILE DRUNK and crashes her $50,000 car. When her father drops her off at the airport, she throws a tantrum and exclaims that if he loves her, he wouldn't send her off to China…and that he must not even be her real father. #what?!
"And how can I be self-absorbed? I'm the most selfless person on the planet, after Gandhi."
Honestly, this book is almost hilariously bad. Some of the scenes just felt so outrageous I couldn't help but laugh. 😂 When another Asian family comes over to Iris's house to brag about their daughter's acceptance into Princeton, Iris's mother is so ashamed…she tells her daughter to hide in the food pantry.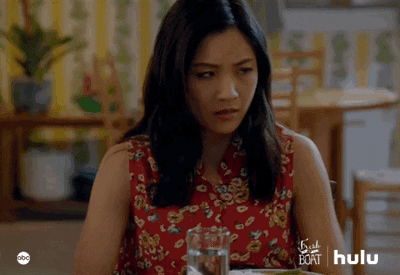 The main plot of the book follows Iris's dramatic character transformation when she's sent to Beijing for the summer, but unfortunately, I had to stop reading before we landed in China.
"How can my dad be kicking me out of my home and sending me to live with a strange country with strange people???!!"
Friends…I really tried. 😭 I thought this book would be my next love since it sounded so similar to Loveboat, Taipei, but truthfully, it didn't just fall flat…it metaphorically flung itself off a cliff. If you're looking for a fun contemporary featuring a transformative story for the main character, I wouldn't recommend this one.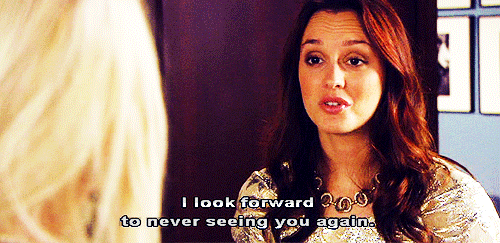 Have you read My Summer of Love and Misfortune?
What were your thoughts?
Instagram | YouTube | Twitter | Goodreads | Pinterest
Instagram | YouTube | Twitter | Goodreads | Pinterest