How can I even begin to describe Anna K: A Love Story?
Once I picked up this book, it was practically impossible to put down. The story immediately immersed me in its opulent wealth, passionate love, and tragic romance. ✨❤️ After finishing the last page, I was literally ~emo~ for a week because I couldn't stop thinking about it. 
ANNA K: A LOVE STORY by Jenny Lee
PUBLISHED BY Flatiron Books (Macmillan) on March 3rd 2020
GENRES: Contemporary
PAGES: 352
ADD TO GOODREADS // BOOK DEPOSITORY
Thank you so much to Flatiron Books for providing me with an ARC in exchange for an honest review as part of the official blog tour!
Every happy teenage girl is the same, while every unhappy teenage girl is miserable in her own special way.
Meet Anna K. At seventeen, she is at the top of Manhattan and Greenwich society (even if she prefers the company of her horses and Newfoundland dogs); she has the perfect (if perfectly boring) boyfriend, Alexander W.; and she has always made her Korean-American father proud (even if he can be a little controlling). Meanwhile, Anna's brother, Steven, and his girlfriend, Lolly, are trying to weather an sexting scandal; Lolly's little sister, Kimmie, is struggling to recalibrate to normal life after an injury derails her ice dancing career; and Steven's best friend, Dustin, is madly (and one-sidedly) in love with Kimmie.
As her friends struggle with the pitfalls of ordinary teenage life, Anna always seems to be able to sail gracefully above it all. That is…until the night she meets Alexia "Count" Vronsky at Grand Central. A notorious playboy who has bounced around boarding schools and who lives for his own pleasure, Alexia is everything Anna is not. But he has never been in love until he meets Anna, and maybe she hasn't, either. As Alexia and Anna are pulled irresistibly together, she has to decide how much of her life she is willing to let go for the chance to be with him. And when a shocking revelation threatens to shatter their relationship, she is forced to question if she has ever known herself at all.
Dazzlingly opulent and emotionally riveting, Anna K.: A Love Story is a brilliant reimagining of Leo Tolstoy's timeless love story, Anna Karenina―but above all, it is a novel about the dizzying, glorious, heart-stopping experience of first love and first heartbreak.
Trigger/Content Warnings: leaked sex tape, sex, alcohol, cheating (physical & emotional), on-page death of main character, death of animal, car accident, depression, drug use, drug overdose
Book Review ✏
Anna K: A Love Story is a modern retelling of Anna Karenina, the classic love story by Leo Tolstoy. In a very Gossip Girl-esque manner, the story is based around the super-elite teens of Manhattan in a world filled with lavish spending, extravagant parties, expensive alcohol, drugs, and sex. ✨
Anna K, our leading protagonist, is a half-white, half-Korean teen who seemingly lives the perfect life. From her ultra-wealthy parents and high society boyfriend to her esteemed reputation and grandiose amount of pets, her world seems perfect(ly dull) until she catches the eye of Alexi Vronsky.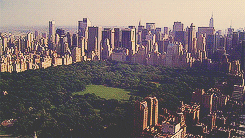 A major plot point to the book is that Anna K and Alexi's secretive relationship is based on cheating since Anna is still dating her boyfriend, Alexander, and while I typically cannot stand/support any relationship based around cheating, I mainly powered through because it's a critical component from the classic. 💓
The story also follows the perspectives of several other side characters, including Steven (Anna's brother), Lolly (Steven's girlfriend), Kimmie (Lolly's sister), and Dustin (Steven's friend and tutor), all of whom I grew to love and adore as well. 
"The best time to write a love story is when you're in love."
With so many characters, it would've been easy to get lost throughout the story, but Jenny Lee's writing was incredibly easy to follow. 🎬 Her history as a screenwriter adds so much dimension into the book because it truly reads like a movie you can't stop watching.
Their character development was also *mwah chef's kiss* wonderful to see progress throughout the story. Characters who I originally found to be annoying and bratty end the story in a truly transformative manner and characters who viewed the world in an idealistic sense gained so much more depth.
In an almost surprising way, this book contains so much insight and depth despite it coming off as mainly fun, money, and parties. ❤️ We explore the double standards of cheating when it's done by a man versus a woman and how the consequences and judgment is much more severe for women.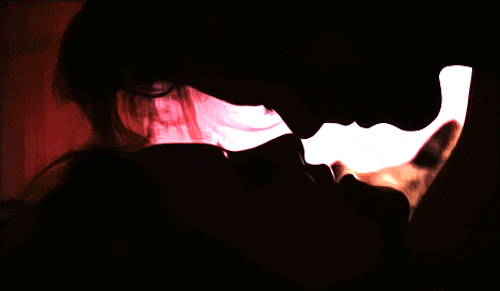 Most outstandingly, Jenny Lee's discussion of drug use was incredibly well-done. We explore how drug use is such a nuanced topic but also how it's prevalent among our society whether it's for fun at parties to handle academic stress. We tiptoe the fine line between what is seemingly harmless to how it can devastate a family.
"A boy she loved with all her heart had loved her more. And she deserved it."
At the same time, while we explore Anna and Steven's experience as part of 1% elite, we also see the impact of their half-Korean heritage coming into play. Even as part of the uber-elite, they're not immune to racism and judgment.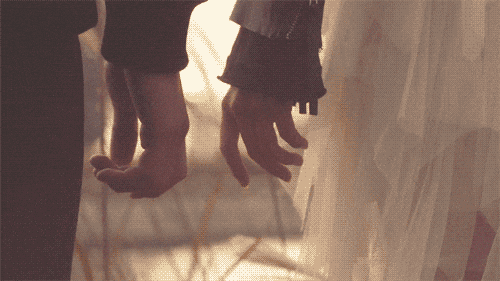 Reading this book was like eating dark chocolate—you literally just can't stop but you love it so much. 🍫 It's comfortingly sweet and tragically dark, and in the end, you're left with a hauntingly beautiful yet bittersweet feeling in your chest.  (The author's note high-key made me cry.)
I sincerely hope you decide to give this book a try because I enjoyed it so so much. 🥺❤️ My book club 'subtle asian book club' is actually reading it for our March book of the month, and you're more than welcome to join along!
"I need to be where you are"
Mood Board 📸
As a quick disclaimer, all photos for these mood boards were taken from Pexels and Unsplash which are my favorite go-to's for free stock images. If you like these aesthetics, please check out my rainbow mood boards for If I'm Being Honest and Tweet Cute! 💫
Have you read Anna K?
What were your thoughts?
Instagram | YouTube | Twitter | Goodreads | Pinterest
Instagram | YouTube | Twitter | Goodreads | Pinterest