There aren't enough words in the universe to convey how much I adore The Infernal Devices trilogy and the Shadowhunter world. 😭❤️ When I found out that Cassandra Clare would be writing a series for Tessa Grey and Will Herondale's children, my heart almost combusted.
Chain of Gold reignited all my nostalgic memories and dreams for adventure, bringing together a new cast of characters that I was excited to love. ✨ However, I wouldn't say that this book is Cassie's best work because in some ways, it felt almost incomplete, and I was longing for more.
CHAIN OF GOLD (THE LAST HOURS #1) by Cassandra Clare
PUBLISHED BY Margaret K. McElderry Books (Simon & Schuster) on March 3rd 2020
GENRES: Fantasy
PAGES: 624
ADD TO GOODREADS // BOOK DEPOSITORY
Chain of Gold is the first novel in a new trilogy that stars the Shadowhunters of Edwardian London.
Welcome to Edwardian London, a time of electric lights and long shadows, the celebration of artistic beauty and the wild pursuit of pleasure, with demons waiting in the dark. For years there has been peace in the Shadowhunter world. James and Lucie Herondale, children of the famous Will and Tessa, have grown up in an idyll with their loving friends and family, listening to stories of good defeating evil and love conquering all. But everything changes when the Blackthorn and Carstairs families come to London…and so does a remorseless and inescapable plague.
James Herondale longs for a great love, and thinks he has found it in the beautiful, mysterious Grace Blackthorn. Cordelia Carstairs is desperate to become a hero, save her family from ruin, and keep her secret love for James hidden. When disaster strikes the Shadowhunters, James, Cordelia and their friends are plunged into a wild adventure which will reveal dark and incredible powers, and the true cruel price of being a hero…and falling in love.
Content/Trigger Warnings: violence, on-page death, grief, trauma, alcoholism
Set in the Edwardian era in London, Chain of Gold follows the children of our beloved The Infernal Devices characters. ✨ Cordelia Carstairs, niece of Jem Carstairs, has returned to the London Institute with her mother and brother, Alistar Carstairs, and Cordelia is on a mission to clear her father's name after he's arrested by the Clave.  
"They need a muse," said Anna. "Someone to be inspired by. Someone to know their secrets. Would you like to be a muse?"

"No," said Cordelia. "I would like to be a hero."
In London, she's reunited with her soon-to-be parabatai, Lucie Herondale, and childhood crush, James Herondale, both of whom are children of our beloved Tessa and Will Herondale. (*whisper* OTP 4ever) As shadowhunter children with ⅙ demon blood, they soon discover that they also have unique magical abilities, like their mother.
James Herondale, alongside other familiar names, Matthew Fairchild (Charlotte & Henry's son), Christopher Lightwood (Cecily & Gabriel's son), and Thomas Lightwood (Sophie & Gideon's son) make up a lovable gang of misfits called the Merry Thieves. Growing up in a time with noticeably little demonic activity, this generation of Shadowhunters have their lives uprooted by a series of sudden demon attacks. 🗡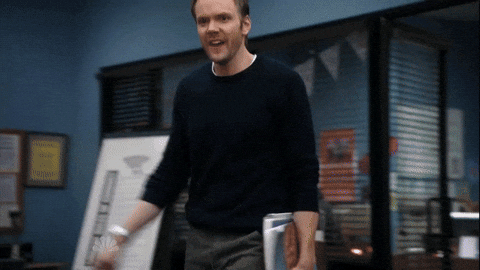 We're also joined with a vast cast of side characters because, of course, our lovable Shadowhunters love to procreate ensure the line of angelic warriors. We have Matthew's older brother and Charlotte & Henry's eldest son, Charles Buford Fairchild. Not to mention, Christopher and Thomas's many many many siblings (ok they each have like 2 others but they're honestly not that important for this book). 
The large ensemble of characters made it easy to get lost while reading because I kept trying to recall who was whose child so I found myself referencing the Shadowhunter family tree often…which sort of spoiled which romantic pairings were endgame, but it's still fun to see unfold. 🙈Still, I have so much love for these characters, and it's amazing to see them grow into parents and build families together. 🥺❤️
One of the things that Cassandra Clare does best is drop little Easter Eggs throughout her books, bringing in references from other series and novellas and foreshadowing upcoming events. 🥚 For example, Tales from the Shadowhunter Academy explains how the Merry Thieves met, and Ghosts of the Shadow Market gives insight into Matthew Fairchild's secrets. 
In some ways, this feels like a double-edged sword because if you've read all of Cassie's books, these Easter Eggs become so much more special to you, but if you haven't, you're missing a critical piece to the story. Sometimes, I like to joke that the Shadowhunter universe is like the Apple ecosystem–it works best when you have all the branded pieces.
"There is no better distraction in this world than losing oneself in books for awhile."
Despite this 500-page book being looong, I couldn't help but feel as if it were incomplete. 🙁 Something was missing, and I can't pinpoint exactly what. During Cassie's Q&A, she mentioned that she enjoyed writing the 2nd book most because the 1st book was usually just setting the stage, and this was really evident here.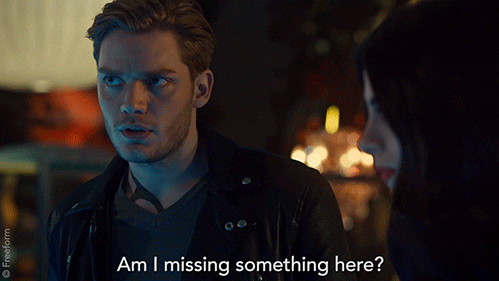 There was just so much to learn and pick up on in terms of new characters, new powers, new problems while also trying to fill in gaps of time between TID and now…that even with the extensive page length, the pacing couldn't keep up so action scenes could only come in sporadically. OH!! also, the book jumps between past and present which I personally found distracting, but I can see others loving. 
Now, by no means is Cassandra Clare the epitome for diversity in YA, but as someone who read her books in 6th grade to senior year of college, I'm so happy to see how her world has broadened. Our leading lady is Persian, and we see a span of LGBTQIA+ characters in 20th century London that I just want to protecc with my whole heart. 😭❤️  
Next…let's talk about 💖 romance 💖and how WE DIDN'T GET ENOUGH OF IT. 
Because we're spending so much of the book learning about everyone, we don't get to see the classic Cassandra Clare ~angst~ and pining and ASDFGHJKL. Without giving away too many spoilers, let me just say: too many Grace Blackthorn scenes…not enough Cordelia Carstairs. MY GIRL DESERVES BETTER.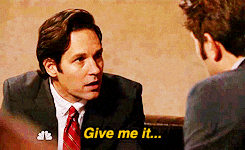 My favorite scenes throughout the book were hands down the interactions between Lucie Herondale and Jesse Blackthorn, and personally, I didn't think we got enough of those either(!!) Most of the romance scenes in this book felt like it was just setting the stage for Book 2.
"That's everyone's dream, isn't it, really? Instead of many who give you little pieces of themselves-one who gives you everything."
Overall, Chain of Gold was still a spectacular read, but it didn't pack the punch that Cassie's first books usually do. Still, I'm incredibly excited to learn more about our main characters because honestly, reading a Cassandra Clare Shadowhunter book feels like home. 😭❤️
My Annotations 📝
I originally started off by annotating within my book, but eventually, I started jotting down my thoughts on my iPhone notes app. I didn't manage to get every random thought written down but here are some of my annotations!
 ‼️ WARNING: SPOILERS, SPELLING ERRORS, & FANGIRLING AHEAD ‼️
Also, in case you missed it, I'm hosting a 🎁 giveaway 🎁 for a signed hardcover copy of the book and a set of character cards in my last blog post since I was lucky enough to attend Cassandra Clare's author signing.
Have you read Chain of Gold?
What were your thoughts?
Instagram | YouTube | Twitter | Goodreads | Pinterest
Instagram | YouTube | Twitter | Goodreads | Pinterest