Happy New Year!! Okay…I know what you're thinking, "Tiffany…IT'S MARCH!!" It's been three months since the beginning of the year…BUT the procrastination train is finally coming to a stop. It's time to reflect all about 2019 and share my goals for the upcoming year! ✨
1. Read 50 Books ✅
My Goodreads Reading Challenge last year was to read 50 books, and I'm happy to say that I beat my goal with 87 books!! 🥳🎉 Truthfully, after I hit the 50 books goal, I was pushing myself to finish 100. However, I'm still very proud of my progress, especially since I had a lot on my plate with school and internship recruiting. (hehe your girl got straight A's and her dream job in consulting)
2. Participate in a Blog Tour ✅
Check, check, and check!! I actually participated in 10 blog tours in 2019 (**I did two blog tours for Small Town Hearts) and 3 of them were the official blog tours hosted by the publisher! ✏️ #WHAT?! If you're interested in reading my posts, you can check out the blog tours category on my blog or click on the books below!
3. Start Requesting ARCs ✅
Whelp…it happened. 😅 I started Netgalley and Edewellis accounts, and I also started reaching to publishers! Even more surprising/amazing/wonderful? publishers started reaching out to me! I also received a few physical ARCs which is beyond exciting which I filmed a few unboxing videos.
4. Attend an Author Signing ✅
I got to meet two of my favorite authors in person(!!) In May, I attended the Somewhere Only We Know launch party in Los Angeles and got to meet Maurene Goo. 🎵 Then, in October, I got to meet the Queen of Darkness herself, Leigh Bardugo, during her Ninth House book tour stop in St. Louis. 🖤
5. Buddy Read More
Okay. SO. I have determined that I am just horrible at buddy reads, or I still don't know how to ~properly~ buddy read. During my The Princess and the Fangirl buddy read with Charvi, I essentially just finished the whole book in one sitting. Then, in my Jade City buddy read with Lily, May, and Jules, I took SIX. WHOLE. MONTHS. to finish the book. 🤦🏻‍♀️ (i'm so sorry friends)
6. Improve My Writing ✅
Did my writing become more beautiful and eloquent? Haha, no. BUT…Did I become more comfortable with writing? Yes, I call that a win! Throughout this year, I've grown more comfortable with my writing voice as I figured out what was most natural for me. I write what I think and how I speak, and I hope you can see my ✨ shining personality ✨ through my blog posts!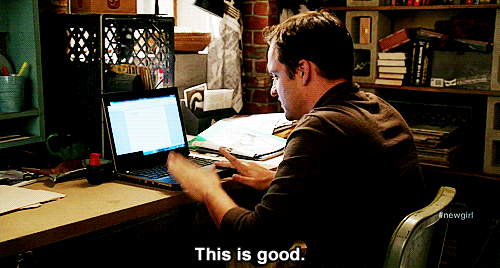 7. Post More Consistently ✅
I aim to post my blog posts every Thursday and Sunday at 9PM PST, but honestly, I've learned that in order to keep blogging as a sustainable hobby, I need to allow myself to be flexible. 😌 For most of the year, I was able to post twice a week, but during busy exam weeks or business conferences, I allowed myself to take a break or post a day later.
8. Read & Champion More Diverse Books
Last year, I participated in the Year of the Asian Reading Challenge and read 38 books written by Asian authors which I'm very proud of considering I read 87 books total AKA 43%. 🐯 I want to expand my current reading in 2020 by reading even more books written by POC because I also don't want to define only Asian books as diverse books. I'd like to see myself reading more Latinx and Black authors this year!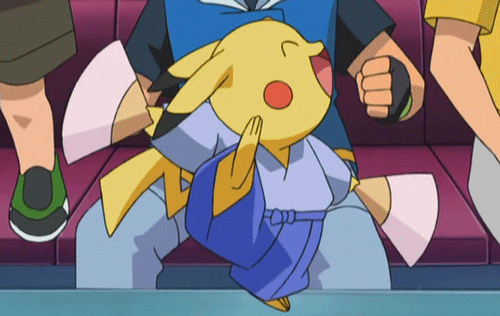 My 2020 Resolutions 💫
1. Read 100 Books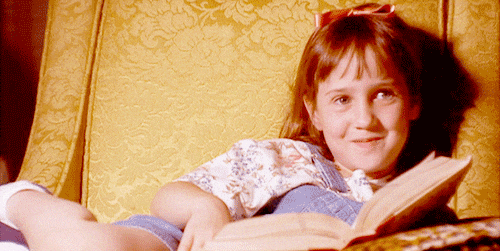 As of March 22nd, 2020, I've read 37 books, and I'd like to challenge myself to aim for 100 books before the end of the year. ✨ I feel so much happier and at peace when I'm reading, and I want to make sure I'm devoting time to this passion. At the same time, I want to make sure I'm reading books I actually enjoy and not be afraid to DNF a book if it's not for me. (cough cough my summer of love and misfortune)
2. Interview an Author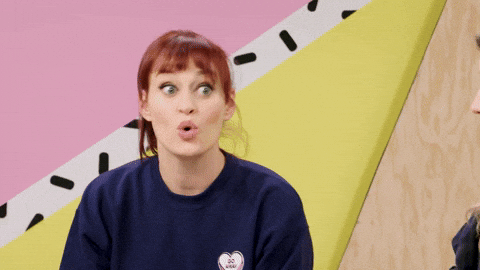 As I've become more involved in the book community, I've gotten the chance to befriend some amazing authors and also participate in their blog tours. ✏️ Some of them have become auto-buy and must-read authors for me, and this year, I want to start reaching out to authors for interviews. Whether it's for a deeper inside look into a book or learn about their fun writing habits, I want to feel more confident in making these meaningful connections.
3. Annotate a Book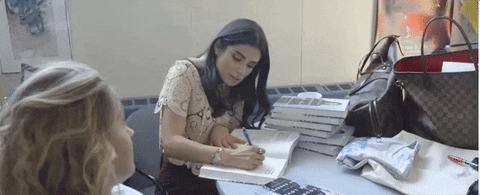 Okay…I feel like many people find it sacrilegious to write in a book, and before, I used to have a similar mentality. I didn't want to permanently write in a book in case I wanted to give it away or sell it. But! I started watching BookTube videos on how people annotate in their books, and it looks incredibly fun. I have a few books that I already love rereading, and I'm excited to write and show my love through my annotations. 💞
4. Read a Nonfiction Book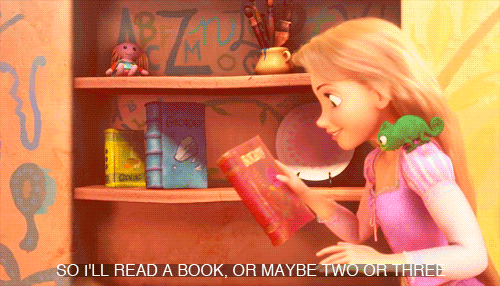 Almost all of the books I read fall into the fiction category, and within that, I read a lot of contemporary, fantasy, and romance. I'm hoping to expand my reading horizons this year, and I want to read another biography or something similar. 🌙 One book that I've been wanting to read is In Order to Live: A North Korean Girl's Journey to Freedom by Yeonmi Park.
5. Read a Classic
After reading Anna K: A Love Story, I really really want to read the classic Anna Karenina by Leo Tolstoy because the book absolutely wrecked my heart. 💖 I also haven't watched Little Women yet but the trailer of the movie looks really good, and I would want to read the book for it as well!
6. Attend a Book Festival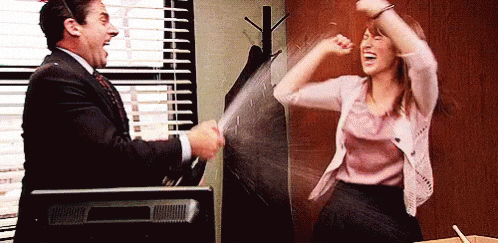 Originally, I was hoping to attend BookCon or Book Expo this year, but unfortunately, with the state of everything, it doesn't look like it'll be happening. 😞 Financially, I'm also not sure if it's the right decision either. Since I'll be interning in Chicago this summer and I also live in Los Angeles, I'm hoping to attend some type of festival before the end of the year!
7. Reach 1,000 Followers on Instagram
Last year, I started to be more active on my bookstagram, and I changed my theme to something pinker and ~me~ and started posting more regularly. 💗 My bookstagram has been my pride and joy, and one of my personal goals is to hit 1,000 followers by the end of the year. I know numbers are arbitrary, and we shouldn't define our creative outlets by it, but I just hope others appreciate my pink theme as much as me.
8. Host a 'subtle asian book club' Meet-Up
Another one of my bookish babies this year was starting 'subtle asian book club' with Alexandra. If you don't know, subtle asian book club is a book club centered around reading books written by asian authors every month, and all the discussions and posts that we've held so far make my heart sing. 🥺❤️ Hopefully, if things get better later on in the year, I'm hoping to host a meet-up in Los Angeles (since it's where xan and i are based) or even a virtual meet-up!
What are your resolutions for the New Year?
Let me know in the comments!
Instagram | YouTube | Twitter | Goodreads | Pinterest
Instagram | YouTube | Twitter | Goodreads | Pinterest