Hello, Hello!! Today is a new day on Read By Tiffany because I'm writing my first ever series review. ❤️ The Vampire Academy series was one of the first books that got me into reading, and I adore the characters, the plot, and the writing with all my heart!
I wouldn't say that this is an A++ perfect series without fault because there is some problematic content (such as the main romantic relationship being student-teacher), but this series was integral in developing my love for books. ✨ More importantly, it sets the stage for the Bloodlines sequel books which is arguably my favorite series of all-time(!!)
VAMPIRE ACADEMY SERIES by Richelle Mead
PUBLISHED BY Razorbill (Penguin Random House) from Aug 16th 2007 to Dec 7th 2010
GENRE: Fantasy
OVERALL RATING:
Book One Summary
Only a true best friend can protect you from your immortal enemies . . .
Lissa Dragomir is a Moroi princess: a mortal vampire with a rare gift for harnessing the earth's magic. She must be protected at all times from Strigoi; the fiercest vampires – the ones who never die. The powerful blend of human and vampire blood that flows through Rose Hathaway, Lissa's best friend, makes her a dhampir. Rose is dedicated to a dangerous life of protecting Lissa from the Strigoi, who are hell-bent on making Lissa one of them.
After two years of freedom, Rose and Lissa are caught and dragged back to St. Vladimir's Academy, a school for vampire royalty and their guardians-to-be, hidden in the deep forests of Montana. But inside the iron gates, life is even more fraught with danger . . . and the Strigoi are always close by.
Rose and Lissa must navigate their dangerous world, confront the temptations of forbidden love, and never once let their guard down, lest the evil undead make Lissa one of them forever . . .
Content/Trigger Warnings: Student-Teacher Relationship, On-page Death, Murder, Dead Parents, Sex, Betrayal, Depression, Alcoholism, Bullying, Murdered Animals, Cutting, Addiction
The Vampire Academy series is set in a world where there are both good vampires and bad vampires. 🌙 The good vampires, or Moroi, are mortal and can harness elemental magic AKA fire, earth, water, and air. The bad vampires, or Strigoi, are immortal violent beings who live off of Moroi and human blood.
Rosemary Hathaway, our main protagonist, is a dhampir, or half-human, half-vampire. Like most dhampirs, she has dedicated her life to becoming a guardian, training to protect her best friend, Princess Lissa Dragomir, the last of her royal line.
Two years before, Lissa's family and Rose were in a fatal car accident that left Lissa's parents and brother dead. While Rose also technically died, Lissa brought her friend back from the dead, discovering that Lissa specializes in previously unknown element–Spirit. ✨ Rose and Lissa become bonded through Spirit bond, allowing Rose to see Lissa's thoughts and understand her feelings.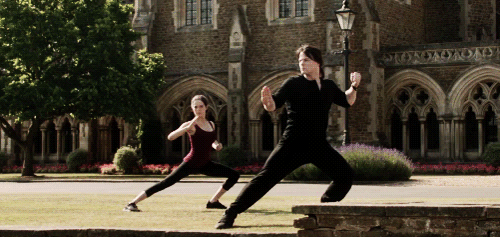 Throughout the series, we follow their journey in discovering the power of this new elemental magic while also navigating the troubles of high school at St. Vladimir's Academy, falling in love with bad boys and unattainable men, surviving deadly political discourse, and kicking Strigoi vampire butt.
"The greatest and most powerful revolutions often start very quietly, hidden in the shadows. Remember that."
Richelle Mead's writing is honestly one of my favorites. ✏️ It's so easy to read and hilarious, yet her characters are incredibly complex. I love how she crafted such an intriguing paranormal world intertwined with our own. She does a great job of foreshadowing events in future books without giving too much away, and there's truly never a dull moment in her stories!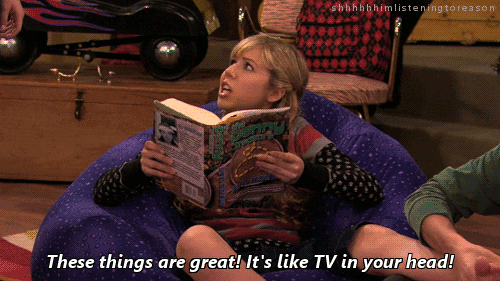 My only dislike of her writing is that she recaps the plot from the previous books in the next one so when you're marathoning through the entire series, it feels a little repetitive. However, during the publication timeline when it takes a year for each book to be released, I can completely understand why the recaps remain included.
Now, her characters…I LOVE THEM ALL(!!) Rose Hathaway is my fierce female role model. ❤️ She starts off the series as a little *too* headstrong, but over time, we see her mature and grow into her responsible guardian role. She has such a passion to protect Lissa and her friends, and she becomes such a talented warrior and a true force to be reckoned with.
"If your eyes weren't open, you wouldn't know the difference between dreaming and waking."
Lissa is Rose's complement in every way: a regal princess, a light in the darkness, and a compassionate heart. Lissa also undergoes a transformative journey as she overcomes her traumatic past, gains confidence in herself and her powers, and learns how to use her position of privilege to advocate for others.
Similarly, the male characters are also incredibly complex, lovable, and dedicated. We have Dimitri Belikov, our Russian god-like dhampir, who learns to open his heart to those around him. Adrian Ivashkov, my FAVORITE brooding bad boy artist, who gains confidence in his self-worth. Christian Ozera, who overcomes others' prejudice against him for his parents' actions.
"You are so beautiful, it hurts sometimes."
As much as the series focuses on romance, a main theme of the books is the friendship between Rose and Lissa. They learn to overcome the toughest of circumstances together, trusting in each other's actions and drawing on each other's strengths. Throughout the series, we challenge the stereotypical girl-on-girl hate and drama and see how it evolves into greater friendships and understanding.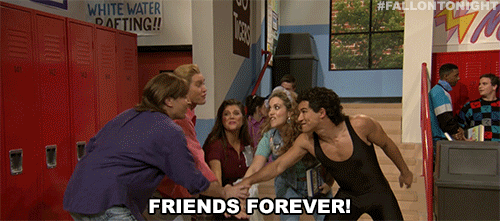 Parts of this series definitely is the trashy romantic vampire romance novel that you think it is, but it's also incredibly complex and explores so many serious topics from addiction and mental health to political situations that mimic real life. All of these issues are shown in such a humanized way because we see how it impacts the character's daily lives and decisions.
The main reason why I love this series so much is because it sets the stage for the sequel series: Bloodlines, which stars my favorite character ever, Sydney Sage, and is arguably one of my favorite series of all-time. We develop on the conflicts and world set up in the Vampire Academy series, and it just gets 10x more exciting and fun.
"Bound by Love, But sworn to Kill…"
I'm glad that this series was given the chance to become a movie, but truthfully, I wish they took a more serious approach rather than the Mean Girls meets Twilight perspective. Even though we're way past the vampire-phase in the book community, I hope you still give this series (or at least the Bloodlines series) a chance because I'd love to hear all your thoughts!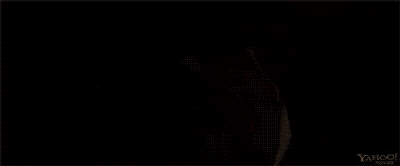 Have you read the Vampire Academy series?
What were your thoughts?
Instagram | YouTube | Twitter | Goodreads | Pinterest