One of my 2020 blogging resolutions was to interview an author on my blog, and luckily, Simon & Schuster has helped me make this dream come true! Please welcome fellow blogger and debut writer…Marisa Kanter. 🎉
WHAT I LIKE ABOUT YOU by Marisa Kanter
PUBLISHED BY Simon & Schuster Books for Young Readers (Simon & Schuster) on April 7th 2020
GENRES: Contemporary
PAGES: 416
ADD TO GOODREADS // BOOK DEPOSITORY
Can a love triangle have only two people in it? Online, it can… but in the real world, it's more complicated. In this debut novel Marisa Kanter explores what happens when internet friends turn into IRL crushes.
There are a million things that Halle Levitt likes about her online best friend, Nash.
He's an incredibly talented graphic novelist. He loves books almost as much as she does. And she never has to deal with the awkwardness of seeing him in real life. They can talk about anything…
Except who she really is.
Because online, Halle isn't Halle—she's Kels, the enigmatically cool creator of One True Pastry, a YA book blog that pairs epic custom cupcakes with covers and reviews. Kels has everything Halle doesn't: friends, a growing platform, tons of confidence, and Nash.
That is, until Halle arrives to spend senior year in Gramps's small town and finds herself face-to-face with real, human, not-behind-a-screen Nash. Nash, who is somehow everywhere she goes—in her classes, at the bakery, even at synagogue.
Nash who has no idea she's actually Kels.
If Halle tells him who she is, it will ruin the non-awkward magic of their digital friendship. Not telling him though, means it can never be anything more. Because while she starts to fall for Nash as Halle…he's in love with Kels.
In many ways, this book reads like a love letter to book bloggers (#IMCRYING). What inspired you to write this story, and how has it evolved since the initial idea?
That means the world because this book is absolutely meant to be a love letter to blogging and YA. 💌 The inspiration for What I Like About You came from my own experience as a YA book blogger and my friendships that began in these online spaces. I had never read a book before that validated internet friendship or a book where the teen characters were reading YA, so I just wrote the book I would've loved to read as a teen blogger!
The initial idea came from me asking the question: what would I have done if I ran into one of my internet friends IRL? As an adult, I've met many of my internet friends in person and it as always been the best experience. But as a teen, the idea of it probably would've scared me like it scares Halle. 🙈 I love romcoms and this question felt best explored via this genre…and then I wrote a love triangle with only two people in it!
As to how the story has evolved…the cupcake theme wasn't in the early draft! It wasn't until I was revising for Pitch Wars that I had decided to give the blog a theme and infused all of the baking elements into the story. Now, I can't imagine What I Like About You without it!
What has been your favorite part about writing What I Like About You? Do you have any personal favorite moments, quotes, or scenes?
My favorite part of writing What I Like About You was all the different relationship dynamics I explored. ✏️ While it's absolutely a romance and many of my favorite scenes involve the moments where Halle and Nash are connecting, I also loved writing the sibling relationship between Halle and Ollie and exploring how Halle and Gramps are both navigating the grief from losing Grams.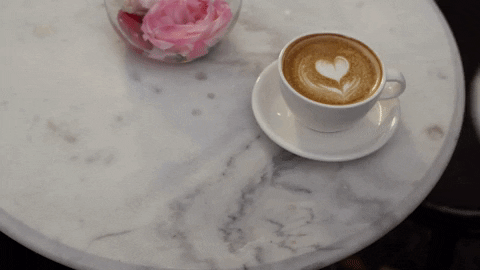 I don't want to get too specific in stating favorite moments because spoilers, but the coffee shop scene has a special place in my heart because it's one of the few scenes that made it from the first draft to the final, relatively unchanged. ☕️ I also loved that I got to incorporate the social media elements throughout the book, and I'm so thankful to my publisher for doing such a fantastic job designing the interiors because there are a lot of emojis!
Describe the main characters in 3 words!
Ooh this is fun! 🥰
Halle: Anxious Book Blogger
Kels: Confident Cupcake Queen
Nash: Adorkable Comic Artist
Ollie: Voice of Reason
Gramps: Sad but Trying
What do you hope for readers to get out of the story?
At its core, What I Like About You is a story about identity that explores the tension between the persona we craft online versus who we are in real life. 💖 I hope readers are along for the ride as Halle grapples with these questions of identity and how her anxiety skews her perception of herself.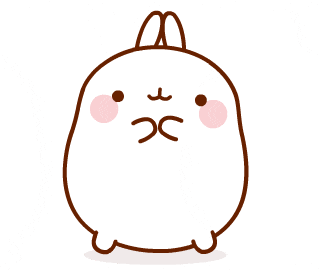 I hope I did right by the book blogging community, and I hope seeing a cast of Jewish kids who are allowed to fall in love and make mistakes and just exist is impactful.
FUN QUESTIONS
What's your favorite part about working in the publishing industry?
I was the kid who was always in her bedroom surrounded by books, so the fact that I get to work with books every day is just the best. ✨ I found my place in publishing supporting a sales team that works with independent publishers.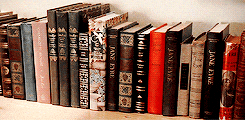 We'll sell everything from cookbooks to business books to serious non-fiction to children's books, and I love the variety in titles I get to work with. No two days are the same and being in a sales focused/analytical role in my day job saves my creative brain for writing!
Halle's blog, One True Pastry, is well-known (and loved) for its spectacular Cupcake Cover Reveals! What's your favorite cupcake flavor, and can we expect any exciting cupcake related content coming soon?
My favorite cupcake flavor is red velvet, because cream cheese frosting. As to cupcake related content—yes! I created cupcake recipe cards and had so much fun testing the recipe for lemon raspberry cupcakes. 🧁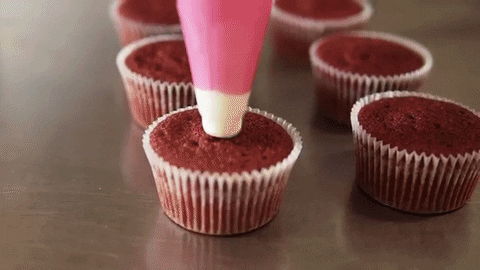 Are you working on anything new right now, and what can fans of yours expect for the future?
Yes! I'm currently in the middle of revisions for my second YA romcom that's due out next spring. If What I Like About You is a love letter to book blogger, my second book is a love letter to theater. 🎭 Expect more complex family and friendship dynamics and Jewish feelings. I cannot wait until I can share more!
About the Author
Marisa Kanter has worked in publicity for major publishers and covered YA books for MTV. Currently, she works in sales, on the distribution side of the publishing industry. She can often be found searching for the best iced chai in NYC, or reading on the 3 train. What I Like About You is her first novel.
Follow her at marisakanter.com and on Twitter
Are you excited about What I Like About You?
What did you love most about this interview?
Instagram | YouTube | Twitter | Goodreads | Pinterest
Instagram | YouTube | Twitter | Goodreads | Pinterest