Okay, Google? Play "The Best of Both Worlds" by Hannah Montana. Who doesn't love a story about a girl who lives a double life? Last week, I shared my Q&A interview with author Marisa Kanter, and today, we'll be discussing my thoughts on her book!
Filled with delicious cupcake descriptions, relatable teenage angst, and passionate love for books and online friendships, What I Like About You is a love letter to book bloggers everywhere. 💌 As someone who's been blogging for over 2 years, I loved exploring Halle's journey towards finding herself while following her personal experience in this much-loved community. 
WHAT I LIKE ABOUT YOU by Marisa Kanter
PUBLISHED BY Simon & Schuster Books for Young Readers (Simon & Schuster) on April 7th 2020
GENRES: Contemporary
PAGES: 416
ADD TO GOODREADS // BOOK DEPOSITORY
Can a love triangle have only two people in it? Online, it can… but in the real world, it's more complicated. In this debut novel Marisa Kanter explores what happens when internet friends turn into IRL crushes.
There are a million things that Halle Levitt likes about her online best friend, Nash.
He's an incredibly talented graphic novelist. He loves books almost as much as she does. And she never has to deal with the awkwardness of seeing him in real life. They can talk about anything…
Except who she really is.
Because online, Halle isn't Halle—she's Kels, the enigmatically cool creator of One True Pastry, a YA book blog that pairs epic custom cupcakes with covers and reviews. Kels has everything Halle doesn't: friends, a growing platform, tons of confidence, and Nash.
That is, until Halle arrives to spend senior year in Gramps's small town and finds herself face-to-face with real, human, not-behind-a-screen Nash. Nash, who is somehow everywhere she goes—in her classes, at the bakery, even at synagogue.
Nash who has no idea she's actually Kels.
If Halle tells him who she is, it will ruin the non-awkward magic of their digital friendship. Not telling him though, means it can never be anything more. Because while she starts to fall for Nash as Halle…he's in love with Kels.
Content/Trigger Warnings: grief over death of grandparent, lying
What I Like About You follows the perspective of Halle Levitt, a popular YA book blogger who runs One True Pastry under the alias Kels. Halle and Kels couldn't be anymore different. ✨ While Halle is introverted and shy, Kels is popular, confident, and well-loved by her secret online friends, including the graphic novelist, Nash.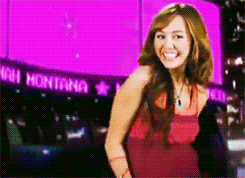 When Halle moves to her grandfather's small town to finish her senior year, she never would have expected to run into Nash himself. As she attempts to keep her identity a secret, she finds herself falling for Nash…who just so happens to be completely swooned by Kels. 
"Today's recipe is lemon cupcakes with lavender frosting, topped off with gold glitter"
The best part about reading this story is that, as a book blogger, it's incredibly relatable. Marisa Kanter explores some of the notorious online drama of book blogging community *coughcough looking at you Twitter* and she also understands the value of the online friendships we develop as well. I never would've expected to find such close friends through my love of books, and Halle's experience is just the same.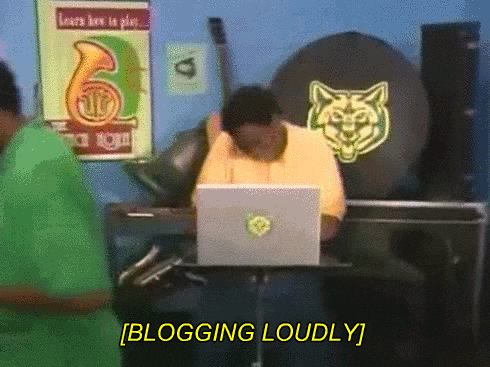 The frustrating part of the book is all the miscommunication between the characters as Halle attempts to keep her blogging identity a secret from her new friends. 😖 However, I think it's completely understandable as Halle's a teen! She'll make irresponsible and questionable choices as she learns to feel confident in herself. Personally, I felt frustrated for all the lies, but I also couldn't fault her for it either. 
"It makes everything about our online friendship feel valid."
I personally can't speak to the Jewish representation in this story, but I love how seamlessly Marisa Kanter wrote it in. While the book was on the longer side and the pacing was on the slower side, I still found her writing to be quite enjoyable apart from hidden secrets debacle (but like..that's also the whole plot).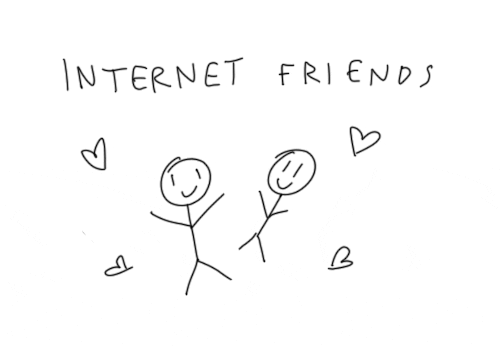 Overall, I was very pleased with Marisa Kanter's debut novel, and I'm excited to see what she writes next. This is a story about teens for teens from someone who understands the value of developing your voice and finding lasting friendships through the internet. 💖
"I'm not thinking about whether I'm Halle or Kels. Because I am Halle. I am Kels. I am me."
Have you read What I Like About You?
What were your thoughts?
Instagram | YouTube | Twitter | Goodreads | Pinterest
Instagram | YouTube | Twitter | Goodreads | Pinterest