April will go down in history as one of the most stressful months of my life, and it has been an emotional rollercoaster 25/8. 😭🌸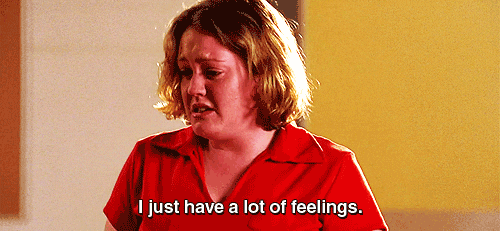 TIFFANY'S LIFE 🌺
If March felt like a thousand years, April flew by in the blink of an eye. The first half of April was just filled with Zoom University and online classes. Is it just me, or has being in self-quarantine made you lose track of time? The days have been blending together, and if it weren't for classes, I wouldn't know what day it was.
The second half of April…oh boy. 😭 Basically, my mom is a healthcare worker, and she tested positive for COVID-19. The past two weeks have been me and my family stressing about taking care of my grandparents and other family members. I don't want to share too much, but this has been an emotionally taxing month.
BOOKS I READ 📚
I read A LOT of books this month. In April, I read 25 books, meaning I've read 71 books out of 100 for my Goodreads Reading Challenge. 🥳🎉 Most of these books were rereads, and with everything going on, I was looking for a bunch of comfort reads.
I reread The Selection series by Kiera Cass in honor of the Netflix adaptation, and I usually reread the Bloodlines series by Richelle Mead every year because it's such a comfort. And yes, I started this legal romance series, and it was SO GOOD. 😍 I'd definitely recommend The Legal Briefs by Emma Chase to anyone interested though the first book isn't as good as the rest.
BLOG POSTS & UPDATES ✏
Book Reviews
Blogging
INSTAGRAM 📸
FAVORITE POSTS AROUND THE BLOGOSPHERE 💞
Discussions
Recommendations
Fun Things
How was April for you?
Did you have any favorite reads?
Twitter | Instagram | Goodreads | YouTube