Calling all K-Pop fans and soft hearts in the world! This is the book for you. 💖
Filled with oh-so-fun K-Pop references and an entertaining cast of characters, I'll Be the One was an enjoyable and meaningful read that challenges the beauty standards in the South Korean entertainment industry.
I'LL BE THE ONE by Lyla Lee
PUBLISHED BY Katherine Tegen Books (HarperCollins) on June 16th 2020
GENRES: Contemporary
PAGES: 336
ADD TO GOODREADS // BOOK DEPOSITORY
Thank you so much to the publisher for providing me with an advanced copy in exchange for an honest review!
The world of K-Pop has never met a star like this. Debut author Lyla Lee delivers a deliciously fun, thoughtful rom-com celebrating confidence and body positivity—perfect for fans of Jenny Han and Julie Murphy.
Skye Shin has heard it all. Fat girls shouldn't dance. Wear bright colors. Shouldn't call attention to themselves. But Skye dreams of joining the glittering world of K-Pop, and to do that, she's about to break all the rules that society, the media, and even her own mother, have set for girls like her.
She'll challenge thousands of other performers in an internationally televised competition looking for the next K-pop star, and she'll do it better than anyone else.
When Skye nails her audition, she's immediately swept into a whirlwind of countless practices, shocking performances, and the drama that comes with reality TV. What she doesn't count on are the highly fat-phobic beauty standards of the Korean pop entertainment industry, her sudden media fame and scrutiny, or the sparks that soon fly with her fellow competitor, Henry Cho.
But Skye has her sights on becoming the world's first plus-sized K-pop star, and that means winning the competition—without losing herself.
Content/Trigger Warnings: fat-shaming, verbal abuse, diet culture
I'll Be the One follows the story of Skye Shin, an aspiring K-Pop star, who successfully auditions and competes in a new idol competition show. ✨ All her life, she has been told that as a fat girl, she was not capable of being an idol, but she's prepared to prove everyone wrong. 
As someone who appreciates K-Pop, I LOVED all the references and watching this story come to life. Shoutout to GFriend AKA my favorite group!!  It reminded me so fondly of my favorite entertainment competition shows such as Produce 101, and I enjoyed reading Skye's journey throughout the competition. 
While the fun singing and dancing references are fun, Lyla Lee doesn't hold back on the brutally harsh beauty standards in South Korean, especially towards K-Pop stars who are meant to be seen as an almost untouchable idol. For example, it is a normalized idea that women should not weigh more than 110lbs. 
Skye is scrutinized more strongly than other contestants on the show, and at times, the fatphobic comments and blatantly prejudiced ideals were difficult to read. 😭 It's frustrating and hurtful, but unfortunately, it's realistic. Still, we got to see Skye challenge these antiquated notions and let her confident self shine.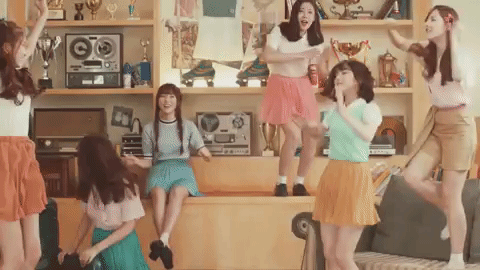 I found it refreshing that Skye was able to befriend some of the female contestants on the show. While people may expect girl-on-girl hate to occur from the competitive nature of the TV show, genuine friendships can be formed which I have seen on my favorite shows. 
The romance between Skye and popular model, Henry Cho, was also fun and delightful to read, and their adventures also shed light on celebrity life and the expectations of them on social media. While it was cute and soft to read about, it didn't overshadow Skye's own personal journey.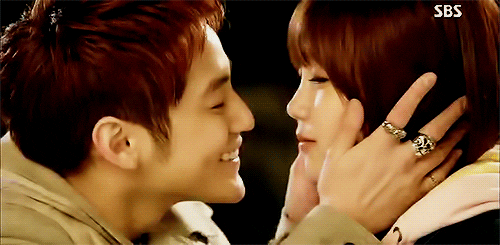 All in all, this was such an enjoyable read filled with my favorite K-Pop references, the fluffiest and cutest dog, and lovable characters. 💖 Despite the serious moments, it still was a fun read that flew by, and I would highly recommend it!
My Annotations 📝
‼️ WARNING: SPOILERS, SPELLING ERRORS, & FANGIRLING AHEAD ‼️
Have you read I'll Be the One?
What were your thoughts?
Instagram | YouTube | Twitter | Goodreads | Pinterest
Instagram | YouTube | Twitter | Goodreads | Pinterest