Warning: Do not read this book on an empty stomach. 😭🥟
Today's blog post is super exciting because I'm sharing my review of Vanessa Yu's Magical Paris Tea Shop for Caffeine Book Tours. Roselle Lim's writing whisked me into a magical, romantic world that reminded me of my favorite cheesy (yet incredibly feel-good) Lifetime movies.
VANESSA YU'S MAGICAL PARIS TEA SHOP by Roselle Lim
PUBLISHED BY Berkely Romance (Penguin Random House) on August 4th 2020
GENRES: Romance, Contemporary
PAGES: 368
ADD TO GOODREADS // BOOK DEPOSITORY
Become enamored with the splendor of Paris in this heartwarming and delightful story about writing one's own destiny and finding love along the way.
Vanessa Yu never wanted to see people's fortunes—or misfortunes—in tea leaves.
Ever since she can remember, Vanessa Yu has been able to see people's fortunes at the bottom of their teacups. To avoid blurting out their fortunes, she converts to coffee, but somehow fortunes escape and find a way to complicate her life and the ones of those around her. To add to this plight, her romance life is so nonexistent that her parents enlist the services of a matchmaking expert from Shanghai.
The day before her matchmaking appointment, Vanessa accidentally sees her own fate: death by traffic accident. She decides that she can't truly live until she can find a way to get rid of her uncanny abilities. When her eccentric aunt, Evelyn, shows up with a tempting offer to whisk her away, Vanessa says au revoir to America and bonjour to Paris. While working at Evelyn's tea stall at a Parisian antique market, Vanessa performs some matchmaking of her own, attempting to help reconnect her aunt with a lost love. As she learns more about herself and the root of her gifts, she realizes one thing to be true: knowing one's destiny isn't a curse, but being unable to change it is.
Trigger/Content Warnings: death, mention of infidelity, gambling addiction, xenophobia
Book Review ✏
Vanessa Yu's Magical Paris Tea Shop follows Vanessa, a Chinese-American accountant who also happens to possess the ability to tell fortunes based on the remnants of people's drinks. 🍵 Unfortunately, Vanessa lacks any control of her power, bursting into a prophecy whenever she sees the end of someone's cup.
After Vanessa ruins a wedding by accidentally predicting the groom's future infidelity, she becomes determined to control her power. She decides to leave her job in the States to join her Aunt Evelyn, an expert fortune-teller, in Paris to finally train and gain control.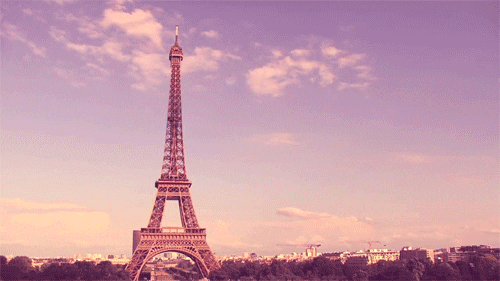 In the past, Vanessa's romantic relationships had always been hindered by her unexpected fortunes. However, as much as this was a story about romance, it was first and foremost a story about Vanessa finding confidence in herself and learning to appreciate her ability.
Reading this book made me feel like Blair Waldorf in Season 4 of Gossip Girl as she explored the streets of Paris with her best friend. The author's lush descriptions made the story come to life. ✏️ You can easily envision the grand family gatherings and the soft moments in an outdoor Parisian cafe.
"Be true to yourself and to who you are. That is the key to gaining control of your life."
I will admit that it took me a while to get acquainted with the story because it was difficult for me to grasp the magical elements in a romance novel, but once you're adjusted, you're swept into a complex story that also explores family relationships, xenophobia, and much more.
Most notably, Roselle Lim knows how to write about food. I have about 20 highlights of food descriptions that made my mouth water, and while the insertions of the many many descriptions at times felt overly zealous, it was still such a fun way to get a taste of Paris. 😉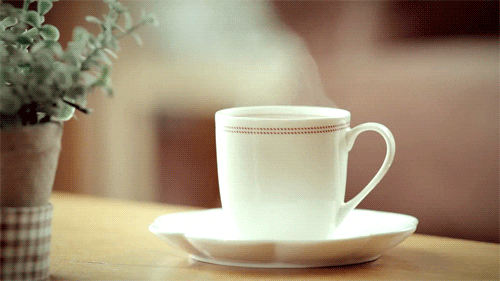 During a time where we're all currently stuck at home, it was so delightful to travel through Roselle Lim's writing and wander the streets of Paris with Vanessa and her aunt. 🇫🇷✨ If you're looking for a book about food, family, and fortune, this would be the perfect one to pick up!
Mood Board 📸
As a quick disclaimer, all photos for these mood boards were taken from Pexels and Unsplash which are my favorite go-to's for free stock images. 💫 If you like these aesthetics, please check out my rainbow mood boards for Small Town Hearts, If I'm Being Honest, and Wicked Fox!
About the Author
Roselle Lim was born in the Philippines and immigrated to Canada as a child. She lived in north Scarborough in a diverse, Asian neighbourhood.
She found her love of writing by listening to her lola (paternal grandmother's) stories about Filipino folktales. Growing up in a household where Chinese superstition mingled with Filipino Catholicism, she devoured books about mythology, which shaped the fantasies in her novels.
An artist by nature, she considers writing as "painting with words."
Website |Goodreads | Instagram | Twitter
✨ Be sure to check out the full blog tour schedule to see all the amazing reviews, quotes, and creatives! ✨
Have you read Vanessa Yu & the Magical Paris Tea Shop?
What were your thoughts?
Instagram | YouTube | Twitter | Goodreads | Pinterest
Instagram | YouTube | Twitter | Goodreads | Pinterest