Hello, everyone! Today's blog post is a review as a part of Caffeine Book Tours for The Fallen Hero by Katie Zhao which is the sequel to The Dragon Warrior. 🐉 Katie Zhao captured my heart with her debut novel which perfectly encapsulated the diaspora experience, and I was ecstatic to find that her sophomore novel did not disappoint!
Filled with touching family moments and immersive writing, The Fallen Hero is a showstopping novel that explores themes of identity, friendship, and courage. ✨ I truly wish I had a story like this to read when I was growing up because Katie's writing touches the heart of every immigrant and child of diaspora.
THE FALLEN HERO by Katie Zhao
PUBLISHED BY Bloomsbury USA Kids (Bloomsbury) on October 13th 2020
GENRES: Fantasy
PAGES: 288
ADD TO GOODREADS    //    BOOK DEPOSITORY
Faryn Liu thought she was the Heaven Breaker, a warrior destined to wield the all-powerful spear Fenghuang, command dragons, and defeat demons. But a conniving goddess was manipulating her all along…and her beloved younger brother, Alex, has betrayed her and taken over as the Heaven Breaker instead. Alex never forgave the people who treated him and Faryn like outcasts, and now he wants to wipe out both the demons and most of humanity.
Determined to prevent a war and bring Alex back to her side, Faryn and her half-dragon friend Ren join the New Order, a group of warriors based out of Manhattan's Chinatown. She learns that one weapon can stand against Fenghuang–the Ruyi Jingu Bang. Only problem? It belongs to an infamous trickster, the Monkey King.
Faryn sets off on a daring quest to convince the Monkey King to join forces with her, one that will take her to new places–including Diyu, otherwise known as the Underworld–where she'll run into new dangers and more than one familiar face. Can she complete her mission and save the brother she loves, no matter the cost?
Content/Trigger Warnings: death, ghosts, violence
The Fallen Hero picks up 6 months after where The Dragon Warrior left off, following Faryn Liu and the New Order as they embark on a new quest to save the world from the gods. 🥮 After being betrayed by her brother, Alex, Faryn must grapple with the discovery that she is longer the Chosen One yet still save everyone she loves.
Reading Katie Zhao's writing is always an absolute DELIGHT. You're whisked off onto an adventure and along the way you'll find moments that make you chuckle in delight and scenes that break your heart. As an Asian American reader, I felt so seen, and it was almost like Katie managed to crossover Percy Jackson and subtle asian traits into a book.
Throughout the story, we meet new characters and are visited by ancestors from the past book, and classic Chinese mythology is masterfully woven into the plotline. The humor is top quality, yet Katie manages to balance the happy moments perfectly with scenes that will leave you in tears.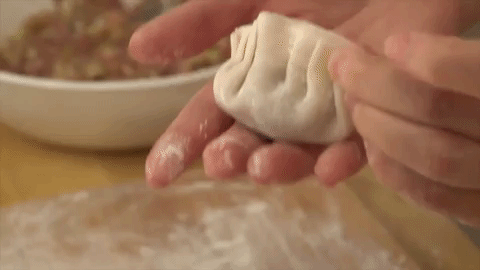 This is a book that I'm excited to gift my younger cousins, and Katie's rise in Asian fiction is one that I'm excited to see. 💛 The Fallen Hero was a stellar followup to an already fantastically written debut novel, and I cannot wait for what she writes next!
About the Author
Katie Zhao is a 2017 graduate of the University of Michigan with a B.A. in English and Political Science, and a 2018 Masters of Accounting at the same university. She is the author of Chinese #ownvoices middle-grade fantasy THE DRAGON WARRIOR (Bloomsbury Kids, October 2019 & 2020), as well as a young adult author. She is a mentor for Author Mentor Match. She is currently open to freelance editorial services for young adult and middle-grade manuscripts.

Website |Goodreads | Instagram | Twitter
Be sure to check out the full blog tour schedule to see all the amazing reviews, quotes, and creatives!
Have you read The Fallen Hero?
What were your thoughts?
Instagram | YouTube | Twitter | Goodreads | Pinterest
Instagram | YouTube | Twitter | Goodreads | Pinterest