Hello, friends! I'm incredibly excited for today's post because I'm interviewing one of my favorite people in the bookish community, Katie Zhao, author of The Dragon Warrior and The Fallen Hero. 🐉✨ In this interview, we'll be discussing Katie's upcoming works, experience in the publishing industry, and her favorite foods!
THE FALLEN HERO by Katie Zhao
PUBLISHED BY Bloomsbury USA Kids (Bloomsbury) on October 13th 2020
GENRES: Fantasy
PAGES: 288
ADD TO GOODREADS    //    BOOK DEPOSITORY
Faryn Liu thought she was the Heaven Breaker, a warrior destined to wield the all-powerful spear Fenghuang, command dragons, and defeat demons. But a conniving goddess was manipulating her all along…and her beloved younger brother, Alex, has betrayed her and taken over as the Heaven Breaker instead. Alex never forgave the people who treated him and Faryn like outcasts, and now he wants to wipe out both the demons and most of humanity.
Determined to prevent a war and bring Alex back to her side, Faryn and her half-dragon friend Ren join the New Order, a group of warriors based out of Manhattan's Chinatown. She learns that one weapon can stand against Fenghuang–the Ruyi Jingu Bang. Only problem? It belongs to an infamous trickster, the Monkey King.
Faryn sets off on a daring quest to convince the Monkey King to join forces with her, one that will take her to new places–including Diyu, otherwise known as the Underworld–where she'll run into new dangers and more than one familiar face. Can she complete her mission and save the brother she loves, no matter the cost?
Content/Trigger Warnings: death, ghosts, violence
When I first heard of The Dragon Warrior, my Asian heart was so happy. 🥺❤️ What inspired you to write this story?
Thank you so much! It always warms my heart to hear that Asian readers are happy about The Dragon Warrior, because I wrote this story for us – celebrating our culture, our food, our mythology, our stories. My initial idea for The Dragon Warrior sprang out of my observation that there was hardly any middle-grade Chinese-inspired fantasy out there, and certainly none that were written with the humorous flair of one of my all-time favorite series growing up, Percy Jackson.
Once the seed for that idea was planted, I became motivated to write the Chinese American middle-grade fantasies that I would have loved as a child, now known to the world as The Dragon Warrior and The Fallen hero. Unfortunately, my enthusiasm for writing this story did not exactly translate to a successful first attempt…or even second, or third, attempt.
Without doing much outlining or planning, I dove in to Nanowrimo 2017 with the intention of writing a first draft for The Dragon Warrior. (Future Nano'ers: DO NOT DO THIS! IT IS A MISTAKE! Please plan your novels ahead of time, lol.) I did come out of that very intense November having written a full draft, but feedback from critics (aka my little sister) forced me to see the many problems with that novel. In fact, it had come out all wrong.
I ended up scrapping the whole thing and rewriting it entirely 3 times before I wrote a draft resembling the final copy of The Dragon Warrior in stores today. In the process, I became closer to my Chinese American identity, and in turn, the book became more and more Chinese with each draft.
How has the book evolved since the initial idea?
A couple of the most obvious ways that The Dragon Warrior changed from initial draft to final draft:
1) In the first several versions of the book, the character Moli, Faryn's ex-best friend who embarks on the quest with her, did not even exist. I was on the fourth or fifth revision when I realized that the cast of the story felt empty, and I had the idea to write an entire character just to **spoiler** at the end. Well, let's just say I added Moli as a foil with the purpose of aiding Faryn's character development, which is why their tumultuous relationship is very important to Faryn and to the story development. But please don't tell Moli – she definitely would not be happy with me if she knew that!
2) In the initial drafts of The Dragon Warrior, there were no Chinatowns, and the story wasn't set during the course of the Lunar New Year. As I continued pondering the Chinese diaspora heart of the story between drafts, those ideas struck me over the head, like a mallet. I realized that the Chinese American fantasy novel I wanted to tell involved a journey through Chinatowns, the little pockets of home that my family always treasured, and a celebration of all things Chinese, including the Lunar New Year holiday.
What has been your favorite part about writing The Dragon Warrior?  ✏️ Do you have any personal favorite moments, quotes, or scenes?
This feels like picking a favorite child! Gahhh! My favorite part was probably writing Asian jokes into the story. And by "Asian jokes", I mean the jokes specifically geared toward readers with an Asian upbringing, who know exactly what I'm talking about.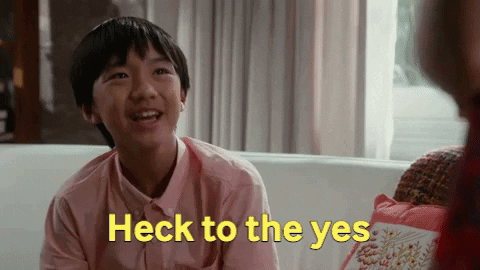 For example, toward the beginning of The Dragon Warrior, there's a part where Faryn is battling a nine-tailed fox, which had shapeshifted from the human form of a young Chinese girl visiting the Jade Society. Faryn yells out, "This is not good Chinese wife behavior!" Hopefully, Asian readers will pick up on the fact that the joke is making commentary on how Asian girls are expected to behave in certain ways and present themselves as "good future wife material". (Blehhh!) Non-Asian readers picking up on the subtext of those jokes as well is, of course, a bonus!
Describe the main characters in three words!
Daring, witty, and TIRED! 😂
The Dragon Warrior also features amazing diaspora representation. 🐲 How did you incorporate your own experiences as an Asian American into the story?
I'm so glad you asked this question! The diaspora representation is the heart of The Dragon Warrior, as this book is ultimately a love letter to my younger Asian American self (and, I hope, to other Asian diaspora readers!) As I mentioned briefly above, writing The Dragon Warrior helped me become closer to my Chinese American identity.
Writing about Chinatown conjured the comforting nostalgia of visiting Chinatown as a child, dining in small, rundown restaurants full of delicious food, and grabbing the best bubble tea on the way out. Writing the relationship between Faryn and her brother Alex also conjured the heartfelt and protective emotions I feel toward my own younger siblings. I teared up while writing one particular scene, and that moment made me realize just how fiercely I treasure my siblings, even though, just like Faryn and Alex, I might not say it in words so much as actions.
The Asian foods in the book, like Pocky and noodles and tang yuan, are the foods from my upbringing. These examples are just a few pieces of my diaspora heart that I buried within the pages of The Dragon Warrior.
Those of us who have read Book 1 know that the story ends on *such* a cliffhanger. What can we expect from Faryn and the gang in Book 2?
Ha! So sorry about that cliffhanger in The Dragon Warrior, but I promise that gets resolved right away in The Fallen Hero. In the sequel, Faryn and the gang start off with a whole new cast of warriors in Manhattan's secret warrior society, called the New Order. There, they must continue to fight back against the rising threat of demons, by undertaking a new quest for the gods, this time during the Hungry Ghost Festival (which is kind of like Chinese Halloween).
Faryn and her friends must journey through Diyu, the Chinese Underworld, in order to complete their quest. In the process, Faryn needs to enlist the help of an unwilling trickster god, the infamous Monkey King, and the spirits of her relatives that she never knew in real life. The Fallen Hero was a blast to write, and I hope readers enjoy delving back into the world of The Dragon Warrior!
FUN QUESTIONS
Are you working on anything new right now, and what can fans of yours expect in the future?
Yes! Right now, I'm juggling 3 different projects that will be published within the next 1-2 years. I'm wrapping up revisions for How We Fall Apart, my young adult Asian American thriller pitched as One of Us Is Lying meets Crazy Rich Asians, coming from Bloomsbury on August 3, 2021. I just announced the new middle-grade contemporary fantasy series I'm writing for Random House Children's Books, called Winnie Zeng. I'm currently still drafting the first book, Winnie Zeng and the Magic Mooncake, which is scheduled for publication in Fall 2022.
I'm working on revisions for another project that hasn't been announced yet, but hopefully, I'll be able to tell everyone all about it soon. And, in between all of these projects, I'm (very slowly) working on a young adult contemporary fantasy heist novel with a Chinese American cast (of course), as well as an adult Chinese history-inspired epic fantasy that I'm comp'ing to The Poppy War for now. So, I've got lots of good stuff coming down the pipeline that'll hopefully all be out within the next 5 years or so! And after that, I will take a very, very, very long nap.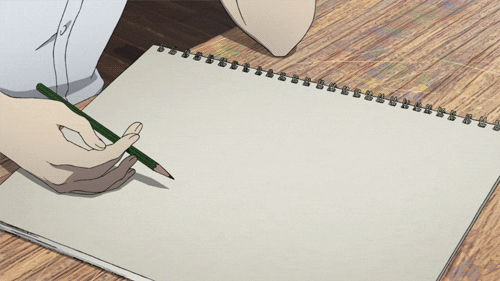 How has your experience in the publishing world been like as a female woman of color? ✨
Wow, this is such a loaded question. I'm glad you've asked it, because this is something that I think about a lot. As recent events within the SFF community will tell you, being a female navigating the publishing world means having to put up with a lot of misogynistic comments and treatment from male cohorts. I've been fortunate enough not to have to deal with this as much as others have, but it's really disheartening to see it going on, and my heart goes out to all the amazing women who have to put up with so much horrifying treatment.
As an author of color, I feel like this industry really has so much work to do to address and remedy its systemic racism. The #PublishingPaidMe hashtag started by author L.L. McKinney really opened everyone's eyes to the shameful pay disparity between white authors and authors of color, where debut white authors are paid a mind-boggling five, ten times as much as award-winning authors of color.
But even setting the advance size differences aside, publishers simply buying our #ownvoices stories alone isn't doing enough work to diversify literature. Are publishers actually marketing and promoting those books? Are they doing the work to make sure their staff is diverse, paying and treating BIPOC employees the same as white employees? The answer, much more often that, is no.
Now, I'll stop myself before I get up on a soapbox to preach about being an author of color (because I very well could go on about this topic all day), but I'd like to end my answer with one more thought. Recently we're seeing an increase in the acquisition of diverse #ownvoices titles, but often those stories center marginalized characters who undergo trauma, who engage with racism, who offer the one narrative that publishing seems to value from diverse authors: the struggle narrative.
But, as any author of color will tell you, our experiences aren't all about struggle and trauma, and we deserve and need happy and uplifting stories centering our cultures too. To buy only painful narratives from POC and shove those at young readers is harmful, too. My hope is that publishing considers how valuable those happy narratives are to readers of color when they're buying new books from authors.
The Dragon Warrior features some amazing food descriptions! What are your personal favorite Asian foods? 🥟
Again, I feel like I'm being asked to choose a favorite kid! Lol. I'm basically a human landfill because I will eat anything, but if I have to pick, my favorites would be sushi, dim sum, hotpot (if that counts?), shaved ice, and spicy noodles – pretty much spicy anything. Call me The Spicy Warrior!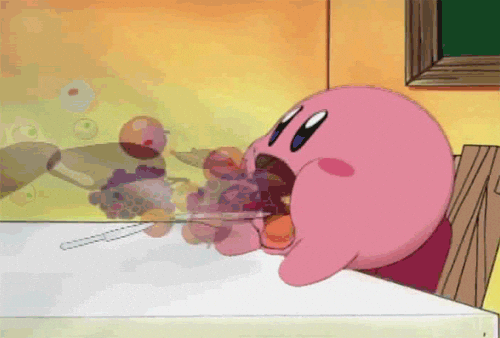 About the Author
Katie Zhao is a 2017 graduate of the University of Michigan with a B.A. in English and Political Science, and a 2018 Masters of Accounting at the same university. She is the author of Chinese #ownvoices middle-grade fantasy THE DRAGON WARRIOR (Bloomsbury Kids, October 2019 & 2020), as well as a young adult author. She is a mentor for Author Mentor Match. She is currently open to freelance editorial services for young adult and middle-grade manuscripts.
Website |Goodreads | Instagram | Twitter
Have you read any of Katie Zhao's books?
What did you love most about this interview?
Instagram | YouTube | Twitter | Goodreads | Pinterest
Instagram | YouTube | Twitter | Goodreads | Pinterest