Hello, everyone! At the start of the year, Alexandra from Twirling Pages and I spontaneously decided to co-found 'subtle asian book club', a book club dedicated to reading books by Asian authors. I'm incredibly excited because today, one of our book club members, Kevin Yang, will be sharing how our August pick impacted him!
Content/Trigger Warnings: discussion of war and murder (non-graphic)
Stories From My Childhood
My first encounters with science fiction and fantasy came nestled on the couch with my brother listening to my dad tell stories from Journey to the West and Romance of the Three Kingdoms. We marveled at Sun Wu Kong's shrinking staff conveniently tucked behind his ear and strove to be as clever as Zhuge Liang.
At night, my grandmother told us less fantastical stories about the Japanese occupation of Nanking. Stories of mass executions and murdered babies haunted my 5-year-old dreams until I hid under a table from the Japanese aide at school and my parents told her to wait until we were older.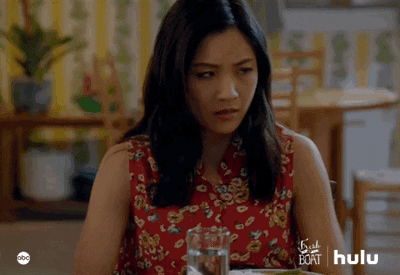 Discovering SFF in English
As I outgrew bedtime stories and learned to read exclusively in English, A Wrinkle in Time, Ender's Game, and Harry Potter became the formative novels of my adolescence. I compulsively immersed myself in new worlds and possibilities, imagining myself exploring mitochondria, manipulating geopolitics, or at school in a magical castle. I was one of those kids whose parents had to take away their books!
Here, I developed a taste for the creative world-building, gripping storylines, and compelling characters that define the best of SFF. Growing up in a mostly-white suburb, I also thought very little about why these imaginary worlds were almost entirely populated by white characters and drawn from white traditions. All the dragons looked like…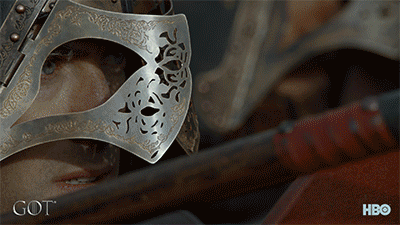 …and not…
Racial Consciousness & Losing Interest in SFF
I actually thought very little about race until I moved to Los Angeles and joined Teach for America after college. TFA's racial equity training that year addressed the racialization of Black and Hispanic people by white people in America, but there were no mentions of Asian Americans or our part in the story. It did, however, discuss the stages of racial identity development. I was solidly in the pre-encounter stage, having absorbed the beliefs of the majority culture and de-emphasized my own racial identity.
Teaching Black and Hispanic students as a Taiwanese American forced me to confront my own racial identity and to learn about the past and present of race and racism in America. At the same time, living in Los Angeles, for the first time I immersed myself in Asian-American culture (and grew increasingly envious of my friends who had grown up in it!).
This process continued even after I left teaching and went to graduate school.
During this time, I read almost no SFF. Partially this was because teaching and graduate school were very demanding, but partially it was because it was harder to see myself in these stories and to relate them to my life and culture.
The Poppy War
In May 2018, my wife and I were expecting our first child, I was learning to use Twitter, and it seemed like my entire timeline was very excited about a book called The Poppy War. I bought it thinking it might be nice to read while waiting in the hospital. I finished it in one sitting, 6.5 hours later (a full week before we went to the hospital).
In addition to being a brilliant story, TPW filled a need I didn't know I had.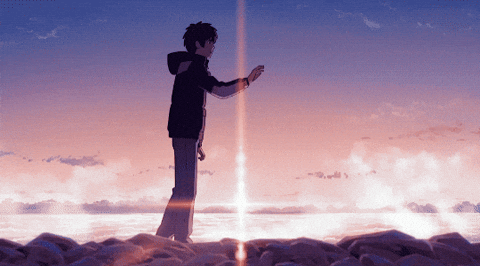 It was the first time I'd read SFF in the language I know best that spoke to the stories I'd first loved and the culture I'd grown up in and rediscovered as an adult. Here was the womanizing Zhu Ba Jie with his rake; the different regional accents; the exam that led to the university admissions tests still shaping my parents decades later.
There was Confuscious, understood and criticized; the festival foods of my childhood; and Zhuge Liang using scarecrows to replenish his army's arrows. Along with the dreams of my childhood came its nightmares: the brutal war crimes my grandmother had described, and the apocalyptic ending that rescued China from certain defeat.
TPW re-awakened my love for SFF by introducing me to the best of the modern genre, which combines creative world-building, gripping storylines, and compelling characters with the perspectives of diverse writers, some of which even share my cultural background.
Since then, I've enjoyed the work of Ken Liu, Fonda Lee, and Jeannette Ng, but also Shannon Chakraborty, N. K. Jemisin, Tasha Suri, and Alix E. Harrow. And of course, I have never been more excited for a book than I am for The Burning God.
About The Author
I'm Kevin Kaichuang Yang, a Taiwanese American who grew up in central Ohio, moved to Los Angeles after college, and to Boston in 2019. Between reading books, I'm a researcher, chase my toddler around, and now spend an inordinate amount of time learning to make Taiwanese and Chinese foods that I can't find in Boston. You can find me on Twitter, where I mostly talk about machine learning, biology, and Chinese food, on Goodreads, or on Instagram if you just want to see what I cook.
Have you participated in 'subtle asian book club'?
Have you read The Poppy War?
Instagram | YouTube | Twitter | Goodreads | Pinterest
Instagram | YouTube | Twitter | Goodreads | Pinterest