Nothing hurts more than absolutely falling in love with the first book in a series…then having your soul tragically crushed by a disappointing sequel.
Folks, I too have been hustled, scammed, bamboozled, hoodwinked, led astray!! *high five if you understand the reference* When I first read American Royals at the beginning of the year, I thought I had found a new favorite series. However, after finishing its lackluster sequel, I now have trust issues.
AMERICAN ROYALS by Katharine McGee
PUBLISHED BY Random House Books for Young Readers (Penguin Random House) on September 1st 2020
GENRE: Contemporary, Romance
PAGES: 374
ADD TO GOODREADS // BOOK DEPOSITORY
Is America ready for its first queen?

Power is intoxicating. Like first love, it can leave you breathless. Princess Beatrice was born with it. Princess Samantha was born with less. Some, like Nina Gonzalez, are pulled into it. And a few will claw their way in. Ahem, we're looking at you Daphne Deighton.

As America adjusts to the idea of a queen on the throne, Beatrice grapples with everything she lost when she gained the ultimate crown. Samantha is busy living up to her "party princess" persona…and maybe adding a party prince by her side. Nina is trying to avoid the palace–and Prince Jefferson–at all costs. And a dangerous secret threatens to undo all of Daphne's carefully laid "marry Prince Jefferson" plans.

A new reign has begun….
Content/Trigger Warnings: grief, mention of death of a parent, racism, bullying
Majesty is the finale novel in the American Royals trilogy duology, following the lives of Beatrice, Samantha, Nina, and Daphne. Through their perspectives, we unveil the drama of fake American politics, secrets of high society, and all the angsty romance.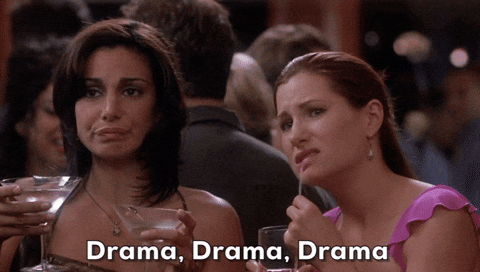 This book takes all the character development and personal growth in the first book…and yeets it into the wind. Their personalities do a 180, and everyone becomes an empty shell of their old character. Beatrice becomes less independent and firey; Samantha returns to her childish self. Nina loses her fighting spirit, but good ole Daphne remains a conniving social climber.
Let's take a second to talk about the romance…and how I hated it. I was such a big supporter for Beatrice and Connor, Sam and Teddy, Nina and Jeff, and Daphne and Ethan. It made sense but nooOoooOOoo. Katharine McGee thought we needed to change everything up. What was the purpose of developing the relationships in Book 1 if they served virtually no purpose in Book 2?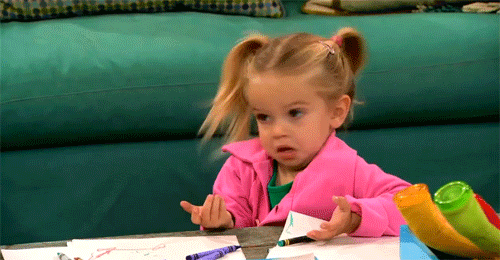 The author intentionally creates the most frustrating scenes and pushes her characters to make idiotic decisions (with no logic backing them) to get a rise out of her readers to push them to keep reading. Well, it works. At some point, I stopped reading for enjoyment and was simply reading to finish the book.
The ending itself is what leaves me feeling frustrated and unfulfilled. While it is arguably a realistic ending, the execution was both underdeveloped and underwhelming. As a conclusion to the series, this was a huge disappointment because it simply just seems incomplete.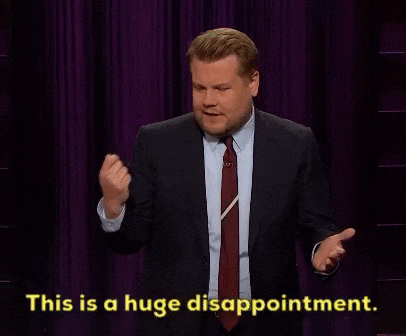 Spoilery Rants 🤬
Okay, I really just needed a place to GET OUT MY THOUGHTS without having to worry about giving out spoilers….so let's discuss:
First off, you're telling me Daphne basically attempts to murder her ex-best friend, but her friend just decides that everything's okay because she's moving to Japan?? #WHAT
AND POOR JEFFERSON. This himbo had no personality other than being tricked and living in ignorance….and that's his same ending as well. I feel so bad for him. 😭
I mean…I can see why Beatrice and Teddy would end up together because it's very Princess Diaries meets The Selection…but what was the point in building up Beatrice and Connor for literally the entire first book??
Nina was my favorite character in the first book, and she basically lost all her spirit in this one. She just caved and let Daphne win. 😤
Overall, I'm just A SAD BEAN. I was looking forward to this book so so much, and what we received was…not it. I think what makes things even more frustrating is that this series is a duology. If there were a 3rd book to give us more development, I would've been less upset, but this felt like a rushed ending.
Have you read Majesty?
What were your thoughts?
Twitter | Instagram | Goodreads | YouTube