Are you looking for a heartwarming contemporary that will melt your heart but also make you feel empowered to take on the world? *slams hand on table* Do I have the book for you!
It's difficult for me to capture into words how impactful of a read Love From A to Z is. Filled with sweet moments of romance and family, this story is both highly relevant and thought-provoking as it explores topics of Islamophobia, physical and mental health, and more.
LOVE FROM A TO Z by S.K. Ali
PUBLISHED BY Salaam Reads (Simon & Schuester) on April 30th 2019
GENRE: Contemporary
PAGES: 384
ADD TO GOODREADS // BOOK DEPOSITORY
A marvel: something you find amazing. Even ordinary-amazing. Like potatoes—because they make French fries happen. Like the perfect fries Adam and his mom used to make together.
An oddity: whatever gives you pause. Like the fact that there are hateful people in the world. Like Zayneb's teacher, who won't stop reminding the class how "bad" Muslims are.
But Zayneb, the only Muslim in class, isn't bad. She's angry.
When she gets suspended for confronting her teacher, and he begins investigating her activist friends, Zayneb heads to her aunt's house in Doha, Qatar, for an early start to spring break.
Fueled by the guilt of getting her friends in trouble, she resolves to try out a newer, "nicer" version of herself in a place where no one knows her.
Then her path crosses with Adam's.
Since he got diagnosed with multiple sclerosis in November, Adam's stopped going to classes, intent, instead, on perfecting the making of things. Intent on keeping the memory of his mom alive for his little sister.
Adam's also intent on keeping his diagnosis a secret from his grieving father.
Alone, Adam and Zayneb are playing roles for others, keeping their real thoughts locked away in their journals.
Until a marvel and an oddity occurs…
Marvel: Adam and Zayneb meeting.
Oddity: Adam and Zayneb meeting.
Trigger/Content Warnings: Islamaphobia, discussion of war
Love From A to Z follows the perspectives of Zayneb and Adam. After being suspended from school for standing up against her notoriously Islamaphobic teacher, Zayneb is sent by her parents to Doha, Qatar to spend two weeks with her aunt.
On her flight, she runs into Adam, a soft, cinnamon roll counterpart to Zayneb's fiery and independent nature. Adam has returned to Doha to spend his Spring Break after dropping out of university and being diagnosed with multiple sclerosis, or MS.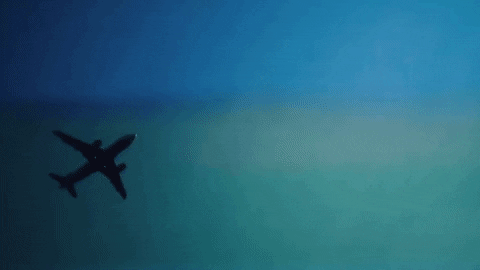 As the first lines of the story suggest, this book largely focuses on the budding romance between Zayneb and Adam. While at first glance both characters appear to be polar opposites in personality, S.K. Ali talently crafts an opposites attract trope that is bound to steal your heart.
Through their dual POV, we explore more of their personal identities and how they learn from one another. Zayneb, who is half-Pakistani and half-West Indian, is faced with blatant racism and Islamophobia from her history teacher at school and externally in her everyday life.
"Maybe that's what living is — recognizing the marvels and oddities around you."
Meanwhile, Adam, who is half-Chinese and half-Canadian, battles with how to tell his father and sister that he's been diagnosed with the same disease that took his mother's life. S.K. Ali explores both these topics with such understanding and care, and her writing will easily captivate you from the first page.
Overall, Love From A to Z was a beautifully written sophomore novel, and I only wish that I read it sooner. It's a story that speaks on so many important topics but also leaves you feeling warm inside.
Have you read Love From A to Z?
What were your thoughts?
Instagram | YouTube | Twitter | Goodreads | Pinterest
Instagram | YouTube | Twitter | Goodreads | Pinterest