After marathoning through Emily in Paris on Netflix, my heart had been craving for something equally lighthearted and fun. 💘
Kisses and Croissants spoke to my wanderlust heart and had me dreaming of dancing under the moonlight and strolling through the streets of Paris. ✨ While I found the romantic tropes and general plotline to be fairly predictable, this book brought me comfort with its simplicity and wishfulness. 
KISSES AND CROISSANTS by Anne-Sophie Jouhanneau
PUBLISHED BY Delacorte Press (Penguin Random House) on April 6th 2021
GENRE: Contemporary
PAGES: 384
ADD TO GOODREADS   // BUY AT BOOKSHOP
As sweet as a macaron from Laduree, with writing as crisp as a freshly baked baguette, this romantic novel set in Paris about an American ballerina and a charming French boy is parfait for fans of American Royals and Netflix's To All the Boys I've Loved Before.
Sixteen-year-old Mia, an American girl at an elite summer ballet program, has six weeks to achieve her dreams: to snag an audition with one of the world's best ballet companies. But there's more to Paris than ballet—especially when a charming French boy, Louis, wants to be her tour guide—and the pair discover the city has a few mysteries up its sleeve.
In the vein of romances like Love and Gelato, this is the perfect summer adventure for anyone looking to get swept away in the City of Love.
Content/Trigger Warnings: divorce, bullying, alcohol, dieting, car crash
Sixteen-year-old Mia dreams of becoming a professional ballerina, and when she's accepted into the Paris Opera Ballet's prestigious summer program, Mia has only six weeks to land an audition with one of the world's top companies. 💫
As an American girl who's whisked off to spend her summer in Paris, she's faced with cutthroat competition and the harsh expectations of the dance world. There's no room for distractions, but it just so happens that Louis, a charming French boy, may be the biggest one.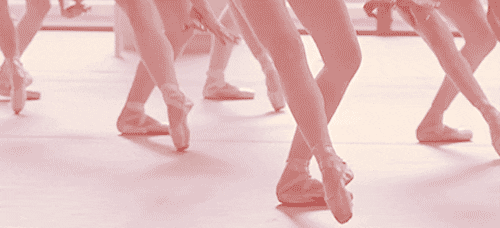 As someone who grew up heavily involved in the ballet world, Mia's experience with the Paris Opera Ballet's summer program was SO FUN to read about. 😍 I've spent hours a week practicing in the studio and summers at similar programs such as with the American Ballet Theater.
From small details such as the level system of how dancers are grouped to the descriptions of everyone preparing for Swan Lake, I became incredibly nostalgic for my dance days. I also loved watching Mia form stronger female friendships throughout the summer.
My biggest gripe with the book was that it's extremely predictable, from the romance between Mia and Louis to the dramatic plot twist ending. 🧀 If you pick up this book, expect Lifetime movie levels of cliche. 
If you've read my Anna and the French Kiss review, you'd know how much I HATED that book. Kisses and Croissants is the more sophisticated and fun version that I would recommend instead. For fans of Dance Academy and Emily in Paris, this is the book for you! 😘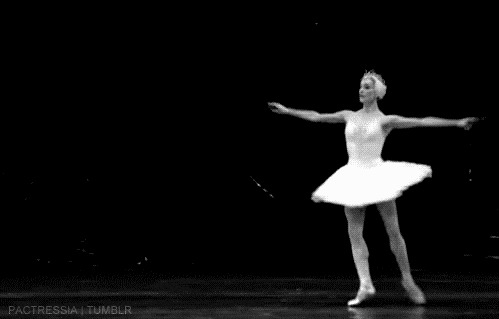 Have you read Kisses & Croissants?
What were your thoughts?
Instagram | YouTube | Twitter | Goodreads | Pinterest
Instagram | YouTube | Twitter | Goodreads | Pinterest