Welcome back to another post for  "subtle asian book club", a book club centered around reading books written by Asian authors! Alexandra from Twirling Pages and I are super excited to announce this month's choice. 💖
What is "subtle asian book club"?
Named after the popular meme page,  "subtle asian traits", our book club brings together readers all around the world to buddy read a new book every month. ✨ Also, please note that members DO NOT have to be Asian to join! If you're interested in joining, simply send a request on the Facebook group.
I hope you're excited and are interested in joining!  Don't worry if you are afraid that you can't commit to reading every month. Feel free to join and comment whenever you are available because this book club is meant to be flexible to fit your schedule.
Book of the Month
This month, we're reading Jade City by Fonda Lee. ✨ Discussions will be held on Facebook & Discord before our final live show discussion.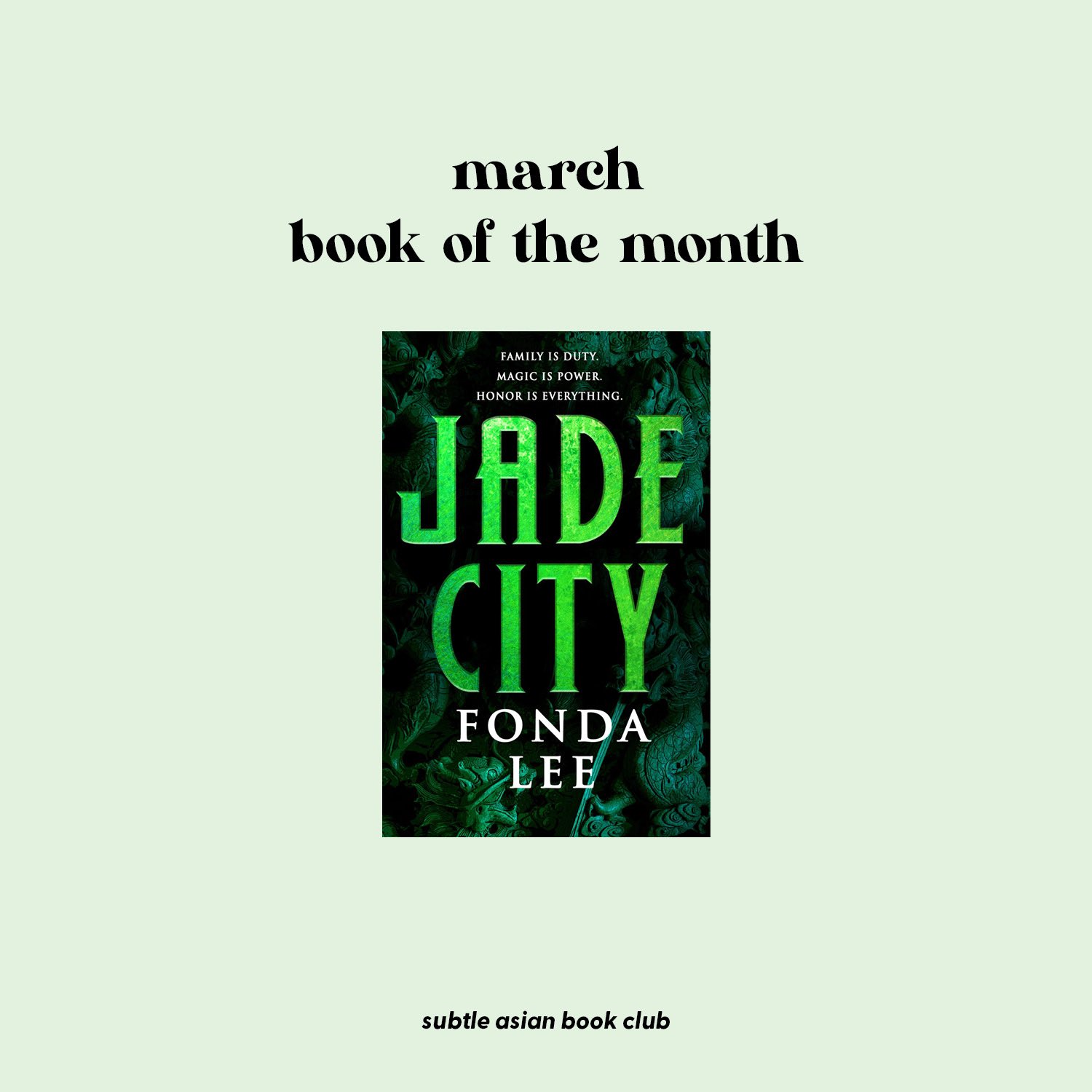 3/1 – 3/7: Chapters 1 to 14
3/8 – 3/14: Chapters 15 to 30
3/15 – 3/21: Chapters 31 to 45
3/22 – 3/31 Chapters 46 to 57
Are you excited for "subtle asian book club"?
Will you read Jade City with everyone?
Twitter | Instagram | Goodreads | YouTube