Dear Netflix, I am sincerely begging you to adapt this book into a movie because it is just pure goodness, and I loved listening to the audiobook. Filled with adorable moments of romance and friendship, Happily Ever Afters had me squealing and swooning at every page.
If you're a fan of loveable rom-coms like To All the Boys I've Loved Before, I Believe In A Thing Called Love, or any Disney Channel Original Movie, this is the perfect book for you. Through Tessa, we explore finding first love, reconciling between new and old friendships, and learning to find confidence in yourself.
HAPPILY EVER AFTERS by Elise Bryant
PUBLISHED BY Balzer + Bray (HarperCollins) on January 5th 2021
GENRE: Contemporary
PAGES: 384
ADD TO GOODREADS // BUY AT BOOKSHOP
Jane the Virgin meets To All the Boys I've Loved Before in this charming debut romantic comedy filled with Black Girl Magic. Perfect for fans of Mary H. K. Choi and Nicola Yoon, with crossover appeal for readers of Jasmine Guillory and Talia Hibbert romances.

Sixteen-year-old Tessa Johnson has never felt like the protagonist in her own life. She's rarely seen herself reflected in the pages of the romance novels she loves. The only place she's a true leading lady is in her own writing—in the swoony love stories she shares only with Caroline, her best friend and #1 devoted reader.

When Tessa is accepted into the creative writing program of a prestigious art school, she's excited to finally let her stories shine. But when she goes to her first workshop, the words are just…gone. Fortunately, Caroline has a solution: Tessa just needs to find some inspiration in a real-life love story of her own. And she's ready with a list of romance novel-inspired steps to a happily ever after. Nico, the brooding artist who looks like he walked out of one of Tessa's stories, is cast as the perfect Prince Charming.

But as Tessa checks off each item off Caroline's list, she gets further and further away from herself. She risks losing everything she cares about—including the surprising bond she develops with sweet Sam, who lives across the street. She's well on her way to having her own real-life love story, but is it the one she wants, after all?
Happily Ever Afters follows Tessa, a loveable heroine who spends her free time writing romance stories. After transferring to a prestigious arts academy, she finds imposter syndrome hitting her hard. How can she compete against the future Picassos, Vera Wangs, and Gordan Ramseys?
Words that used to flow out of Tessa like water run dry, and her writer's block only intensifies as she listens to her classmates share their version of the next great American novel during class. In order to find inspiration for her writing, Tessa decides to make her own happily ever after by mimicking the cliches of every romance story.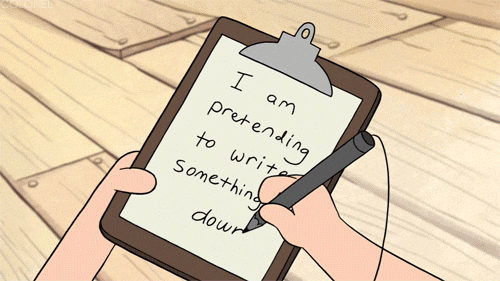 Nico, the popular and gorgeous guy in her writing class, seems like the perfect target except…he already has a girlfriend. At the same time, Tessa finds herself growing closer to Sam, the boy next door who's constantly offering Tessa sweets during their carpool rides to school.
There are moments where Tessa makes frustrating choices as a main character, but truthfully, it didn't take away from my enjoyment of the book. If anything, I found the story even more realistic as it explores the insecurities and inner thoughts of a high school girl. Beyond the wonderful fluff and cuteness, Elise Bryant also thoughtfully examines Tessa's relationship with her disabled older brother, Miles.
All in all, this book has definitely made my list of favorite YA contemporaries, and I cannot wait to see what Elise Bryant writes next. From the wonderful baked dessert descriptions to the fun setting of an arts academy, this would make a wonderful movie…someone please adapt this~!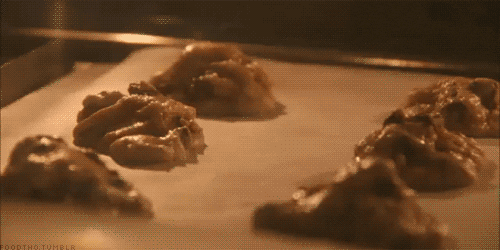 Have you read Happily Ever Afters?
What were your thoughts?
Instagram | YouTube | Twitter | Goodreads | Pinterest